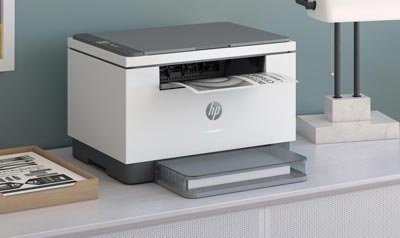 If you run an office or have already shifted to your home-workplace during the pandemic, you will probably understand why a specific device connected to your PC or laptop is so important.
Any guesses? Well, this is obvious! I am talking about the printer and I am sure you have understood that.
A printer is like an indispensable aid in professional as well as personal printing jobs. In my office, the printer is used 24×7. I have seen papers fly from one corner of the room to the other.
But now as technology advances, there have been so many printers available in the market. I was like "WHOA!! Which one should I go for?" 
So, I started researching and came across some of the best double sided printer  of all time. In short, these printers offer numerous advantages to businesses, individuals, students, and professionals.
In this article, I have reviewed some of the best duplex printers that you can check. Hopefully, my research will help you in planning a purchase.
Top 9 Best Double Sided Printer on The Market
1. HP OfficeJet Pro 8025 Double Sided Printer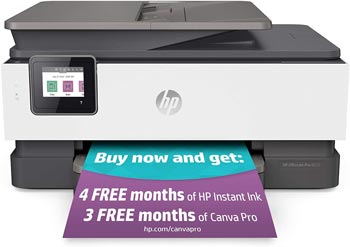 HP, a company that is well-known for its laptops, desktops, tablets, and many other things. But it's also known for its high-quality printers. HP OfficeJet Pro is not like the printers available in the market.
Why am I telling you this? Because this printer right here, carries out-of-this-world features that you might have never heard or seen. It utilizes dynamic security that gets updated periodically through firmware updates.
The printer will only function through a cartridge using an actual HP chip. Don't even think of using a cartridge with a non-HP chip. Trust me, it will not work.
You can connect the printer with HP Smart App, through which you can process expenses and organize all your documents much faster. The best part about this printer is that it's wireless and created from recycled plastic.
You can scan, copy, print, and fax your documents without facing any difficulties, and the chances of things going wrong are pretty low. It also plays the role of a two sided printer as it comes with an automatic two sided print feature. 
Since it's wireless, you can connect your phone or tablet with it. You can then print out documents that are present in those devices. Overall, this particular printer will save you plenty of time.
Features of this product:
Energy-star certified.
Automatic document feeder.
Scans to email through the HP smart app.
Optional HP high-yield cartridges.
Has a color touch screen.
2. Brother Monochrome Multifunction Duplex Laser Printer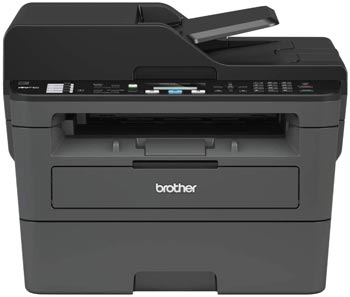 The next product is from Brother (I am not talking about my sibling). The company holds a decent reputation in the market for its top-notch and best-in-class printers. It's All-in-one, and the multifunction wireless printer is something to watch out for.
It comes with duplex printing technology with the wireless feature. If you have a home office, as I do, this printer is ideal for you. It comes in a compact size and carries a speed of 32ppm.
Brother's MFCL2710DW printer will provide you with a flexible paper handling option, which includes the 50-sheet automatic document feeder and 250-sheet capacity paper tray. Having this printer will not just make the entire process of printing, scanning, and copying easier, but you will also receive a Wi-Fi printing option.
What I am trying to say is that this duplex printer is compatible with mobile devices. It will permit you to print all the documents present on your phone. 
You also find that the printer has a genuine TN760 replacement toner that will provide you two times more print.
The printer will deliver a professional laser printing quality, and you can rely on it for around 3000 pages.
Features of the product:
Highly compatible with all the versions of windows, such Windows 7, 8, 8.1, 10, 10 Home, 10 Business, and 10 Education.
Comes with duplex capabilities
LCD display.
Has a user manual.
Provides automatic 2-sided printing option.
Carries built-in Ethernet and Wi-Fi.
3. Canon PIXMA TR4520 Two Sided Photo Printer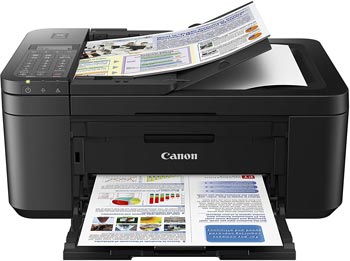 Admit it, you only know about Canon to be a company that creates and manufactures cameras and other photography-related stuff.
Honestly, I used to think like that before, until I came across the Canon TR4520 printer and realized that my whole life was a lie.
Currently, the TR4520 printer is dubbed as the best double sided printer in the market because of its faxing, printing, and scanning features.
With this printer, you get an idea of how a compact office printer will stand out as a much better choice than bulkier printers.
When you use this printer, it will provide you with a productive and simple printing experience. It will not take up much space and comes with wireless connection technology.
You can easily set it up because all you need is your mobile device, the Canon Print Application, and click on the wireless connection. After that, enjoy printing. If you have a home office, I would personally recommend you get this printer.
This printer comes with a print speed of 8.8ipm. Also, the printer will support paper sizes of 4×6, 5×7, and 8×10.
Features of the product:
Comes in two cartridges, one black, and one color.
Carries a full dot matrix LCD screen.
Will connect with Alexa easily.
Saves 10% of all ink reorders through dash replenishment.
Has AirPrint, Auto power off/on, Mopria Print Service, etc.
4. Epson EcoTank ET-4760 Wireless Color Printer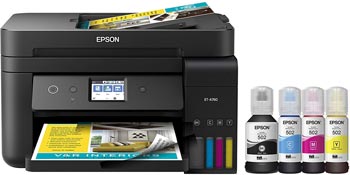 The next product is the EcoTank ET-4760 printer from a well-known company called Epson and one of my favorite and the best duplex printers that I ever came across. Having the ET4760 printer will enable you to bid goodbye to all the expensive cartridges.
Why am I saying this? Well, it's because EcoTank will allow you to save a ridiculous amount of ink. Based on my experience, I can assure you that this printer will save you money.
One set of ink bottles of this duplex printer is like 80 sets of cartridges. Also, you can print up to 2 years with each replacement ink bottle set. The best part is that each ink bottle set will enable you to print up to 6000 to 7000 pages.
This will save you both time and energy. But if you want a high-quality and smooth printing experience, it's recommended that you utilize Genuine Epson inks.
Using inks that do not carry the Epson label might lead to unwanted damages to the printer, which will not be covered under the Epson warranty. ET-4760 will also deliver a premium-quality printing experience because of its high-density print chip.
The chip generates around 40-million dots per second, and the accuracy is just astonishing.
Features of the product:
Comes with 2-year product protection.
Delivers voice-activated and hands-free printing experience.
It is the best two sided printer that comes with a 30-sheet auto document feeder.
Provides copying, scanning, and borderless printing.
Comes in black and white color.
5. Lexmark C322dw Color Laser Duplex Pinter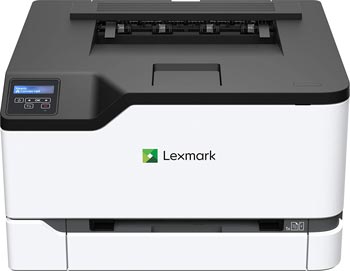 Lexmark and its C322dw Laser Printer stand out as the best choice for small workgroups. The company delivers a printer that is packed with both top-notch performance and high-quality printing technology.
This is the best duplex laser printer you have ever come across, as it powers through a 1GHz multi core processor and carries 256MB of memory. It can print up to 24 pages per minute, and due to its size, you can place the printer in any corner of the office or home.
I can assure you that the printer is lighter than the other printers. You can easily set it up in your desired area and move it from one area to another without any issues.
It comes with a one-piece toner cartridge and an in-built Ethernet that supports fantastic network connectivity. Apart from that, Lexmark C322dw also carries the Wi-Fi feature that will enable you to connect with your mobile device.
This duplex laser printer provides a two-sided laser printing experience, and the spectrum security will protect your proprietary information and the network. The printer comes with a tray capacity of 250 pages and has a single sheet feeder.
Features of the product:
Will provide vibrant and rich color within seconds through the Unison toner.
It's energy star certified.
Comes with USB connectivity.
Mobile users will receive output through the Lexmark Mobile Print App.
6. HP Color LaserJet Pro M283fdw Auto Duplex Printer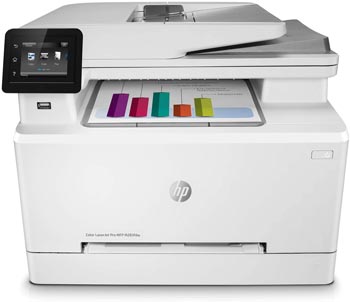 HP never fails to impress me when it comes to printers. It didn't again when I came across its LaserJet Pro M283fdw printer. This is the best-in-class printer that comes with high printing speed and with dynamic security that updates itself periodically.
LaserJet Pro M283fdw is a modern, compact and unique printer that will work at an office and home. I will give 10/10 for this printer.
Not because it's from a universally popular brand, but because of its multifunctioning printing feature. To get started, you will need the HP Print App, which is pretty high-rated, I must say. It's because it offers you a smooth and convenient printing experience.
Wait, it doesn't stop there. The print will also save you plenty of time and money. You can also customize your shortcut with this doubled sided printer, such as adding email and print.
What's more?? Through the HP APP, you can enable the autosave to the cloud and then use the printer according to your needs.
The application will also allow you to use a shortcut. All you have to do is scan the receipt, autosave, and your expenses are complete.
Features of the product:
Has a 50-page automatic document feeder.
All-in-one wireless printing features, such as scan, copy, and print.
Works only through an original HP cartridge.
Eliminate repetitive work and organize all the documents 50% faster.
Comes with a 1-year hardware warranty.
7. Brother Duplex Inkjet Printer MFCJ491DW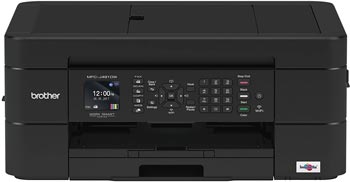 This is another class product from the company Brother. The Inkjet Printer MFCJ491DW is the best printer so far among the rest. Why am I bragging about it?
It's because the printer comes with an easy-to-connect wireless option. But also allows you to connect locally to MAC or PC. To connect locally with your respective device, you need the help of a USB cord. Also, it comes with many loaded features, such as converting and capturing documents via the Brother Cloud Apps.
Inkjet Printer MFCJ491DW will provide you with a world-class and reliable faxing, scanning, and printing experience. It comes in a compact size with a desk-friendly footprint that will fit perfectly anywhere. Let me tell you a fun fact about this printer.
You can easily set it up and move it from one place to another without breaking a sweat. Convinced now? Are you? Good. Also, just like all other printers from Brother, this too has wireless technology.
But the best part is that you will not waste more time on printing, as the printing speed is around 10ppm to 12ppm.
The ink used within the printer delivers a superior-quality print and you can replace the ink through an individual snap-in cartridge.
Features of the product:
Automatic document feeder.
Has a 100-sheet capacity adjustable tray.
Provides versatile connection options.
Comes with a 1.8" color display to navigate menus.
Enables dash replenishment.
8. Canon Color Imageclass MF644Cdw Duplex Scanning Printer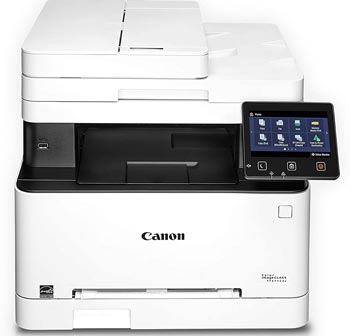 Canon is a company that will provide you products that are made from the best technology and carries some extraordinary features. You see, this is what the company is doing currently.
What I am trying to say is that not only is it holding a firm reputation in the market for its cameras. But now made themselves known for their printers. The Image Class MF644Cdw is a printer that you must take a look at.
Stands at a measurement of 16.6cm x 17cm x 16.6cm, this printer is specially designed for small businesses.
Due to its size, it will look good at any corner of your workspace. The main feature of this printer is the single and fast duplex scanning. 
You can scan all your business files with the single 2-sided scanning option and has a featuring rate of 28 images per minute. It will also enable you to convert and scan all your documented files.
Mobile-friendly connectivity is something that you will come across in the Image Class MF644Cdw printer as well.
From device native to cloud-base and application-base, this particular printer from Canon will provide you with many methods when it comes to printing from a tablet or a mobile device.
Features of the product:
Secure printing experience.
One-touch and easy solution.
 Compatible with Alexa.
Uses genuine toner.
Has the capacity to handle 250-sheets through one cassette.
9. Pantum M7102DW Laser Print Scanner Copier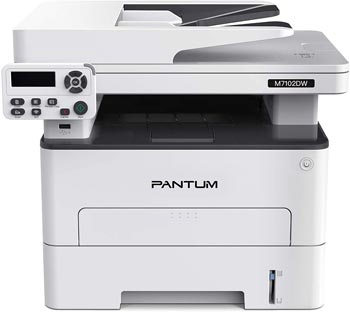 As per my knowledge, I am well-aware of Pantum and its world-class printers. I used to own a Pantum printer before, and it's one of the very good duplex printers among all the others. Their latest addition to the printer family is the M7102DW Laser Print Scanner Copier.
This particular printer will deliver much stable performance and work efficiently when you need it. Being a duplex laser printer, it will give you the chance to print from anywhere and anytime.
Furthermore, all mobile devices, laptops, and tablets can be connected through its wireless feature. You can also manage the printing work without any delay or errors through the Pantum Print App.
Having a printing like this will not maximize your printing volume but also lessens the cost. Small businesses or start-ups will find the M7102DW Laser Print Scanner Copier pretty useful as it will take care of all the print-related work.
It's recommended that you take a look at the user manual of the printer before you start setting up!
The manual carries the right steps of printer installation work within your workplace. Apart from that, it comes with an automatic document feeder and also has a one-step driver installation feature.
Features of the product:
LCD control panel.
Mute printing.
 Ethernet networking.
NFC touch to print.
Optional high-yield cartridges.
Comparison Chart of Top Best 2 Sided Printers
| | | | |
| --- | --- | --- | --- |
| | | | |
| | | | |
| Brother Monochrome MFCL2710DW | | | Prints on paper, envelopes and card stock |
| | | | Wi-Fi technology and connects with ALEXA |
| | | | Ethernet + Wireless voice activated print |
| | | | Standard Wi-Fi connection |
| HP Color LaserJet Pro M283fdw | | | Print on plain paper and envelopes |
| Brother Wireless MFCJ491DW | | | Wireless networking + USB interface |
| Canon Color Image MF644Cdw | | | Mobile ready and Wireless technology |
| Pantum M7102DW Laser Printer | | | |
Things to Consider Before Buying Duplex Printer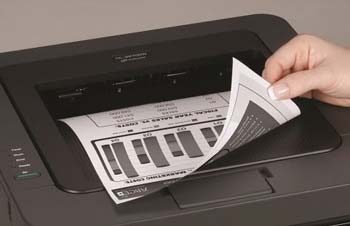 To be honest, buying a printer for your workspace or home can be a tough decision for many people.
Individuals have to make plenty of considerations before making the final call. I do understand how challenging the work is as I have been through it. 
No matter how beautiful, captivating, or unique it looks from the outside, what matters is the thing present inside.
In other words, if the printer you choose cannot reproduce your work the way you want, it will reflect heavily on your reputation.
Given below are some of the buying steps that will lead you towards the right Duplex Printer.
Understand your needs
Before switching to the buying mode, you first need to decide the type of printer you want for your home or office. Remember one thing all printers are not the same. It's because they are optimized, priced, and categorized for a different purpose.
Home printers are different from office ones. It's because office printers have a much higher printing volume. So, you need to decide on the type of printer you want and for what purpose.
Printer Connections
You can send data to a particular through many ways. The most standard and common way of doing so is through a USB cable, which is connected to the computer. But if you want many pictures or photographs, you will come across some that accept memory cards from a camera or smartphone.
Apart from that, you will also get printers that are wireless and connect directly through Wi-Fi. This means, when you connect the printer with your home or office's Wi-Fi, you can print, scan, fax, or copy from any computer or laptop.
Toner or Ink Replacement
Duplex printers that are ideal for homes are more expensive than the ones used in the office. Do you know why they cost so much? Because it's a one-time purchase. The actual cost is of the toner or the ink present within the printer.
Before you buy a Duplex Printer, make sure to check the yield (pages per cartridge) and the price of the toner and the cartridge. Pretty expensive ink cartridges that are changed often will cost two times more than a printer.
That is why it will be much better to look for an ink or toner that will go well with your tight budget and also provide you with high-quality printing experience.
Research
Researching on your own is something you must do before you decide on buying. Although it's not possible to go through each of them when there are hundreds of them available in the market.
The best way to research them is through their brands, features, and functions. Gain some background information on the brands first and choose some of the best printers.
Once you pick all the potential ones, you can start comparing them with each other. Check their features, functions, and how you will define them and then make a wise decision.
RAM or Memory
The majority of the printers in today's market come with a specific amount of in-built memory or RAM. When you need to wait as your print job is being queued behind another printing job, you will see the RAM or the memory in action.
That is why choosing a duplex printer that comes with an in-built RAM is an ideal choice. Why?
 It's because they will help in preventing unwanted delays within the printing output and avoid all mistakes and errors.
Whether or not the printer has an in-built memory installed or has an in-built SD card slot, you will find the information on the product description or within the user manual.
Encryption/Security
No matter what type of printer you want, security should be your main concern. Wireless duplex printers require an internet connection to work when it comes to faxing and copying.
This makes them ideal for malware and hackers to gain entry into your business's sensitive data or information. That is why choosing a printer that has top-notch security features is the right thing to do.
High-quality printers will come with security features, such as pull printing, stored data protection, authorization features, secure communication protocols, and networking monitoring software.
Price
Price is something that you must consider before investing in a duplex printer. It's because all printers do not have the same price range. Some are cheap and others are pretty expensive.
So, when looking for a printer, make sure to go through the price first and compare it with other printers.
It's suggested that you purchase a printer that matches perfectly with your budget. Don't go for the one that might cost you more.
Frequently Asked Questions
Will the duplex printer stop working on Windows 10? Is there any alternative option to make it work?
Yes, the duplex printer might not work after a Windows 10 upgrade takes place. The best alternative option for it is to use the Duplex Printer App to proceed with your printing, scanning, faxing work.
How can I avoid paper jams in Duplex Printers?
When an issue like paper jam takes place, it will be much better on both sides of the document, transparencies, glossy paper, envelopes, or photo paper. It's suggested that you don't print on paper, which is heavier than 28lb or 105g/m2 and lighter than 16lb or 60g/m2.
Can all the printers duplex? How to know if they do?
Yes, some printers can duplex manually, but many cannot auto duplex. For instance, small inkjet desktop printers do not possess the power to auto duplex, but some of them can.
The best way to discover whether the printer can duplex is by going through the options. Also, before you buy the printer you can check whether the printer can auto duplex.
Will my operating system support my printer?
Yes, it will. But outdated or older systems might not support the printers of today because of the difference in technology. All printers are said to last more than 3 years before they require a replacement.
But whether or not the printer will run well with your operating system will also depend on how much you use the printer.
These days, duplex printers are packed with advanced technology and will support operating systems like Windows 7, 8.1, 8, and 10. If you have a MAC or Windows 7 or above operating system, the printer will work smoothly.
Will my printer support a USB cable? How to know if the printer has one?
Some will and some won't. The majority of the printers today are wireless. This means it connects directly with the Wi-Fi network located within a home or office of an individual.
But there are many printers out there that are wireless and come with a USB option. You can check to see whether there is any USB cable option available before you make the purchase.
Do the duplex printers come with a warranty?
Half of the duplex printers will come with 1 to 2 years of warranty. But on the other end, many brands do not provide a warranty to the printers. Instead, you need to buy the warranty separately. Do take a look before you buy it.
Conclusion
Double sided printer have become a household name in today's market. When compared with the standard ones, they stand out as the "Gods of Printers". Having best duplex printer printer will increase your business's efficiency. 
It will terminate plenty of manual operations of documents, which are pretty time-consuming. That is why getting yourself a duplex printer will enable you to benefit greatly.
Whether you have a duplex printer for your small business or your home office, this article will guide you towards the printer of your choice. Make sure to go through it.