Whether purchasing a 3D printer, you'll have two different types of 3D printing technology to choose from – resin printing and filament 3D printing.
The type of technology right for you depends on your specific printing needs and other factors, like budget and the quality you expect from a 3D printer.
Continue reading our 3D printing technology comparison to learn what you need to know!
What Are Resin 3D Printers and Filament 3D Printers?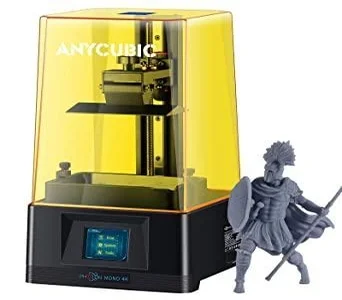 Before deep diving into the main differences between these two types of 3D printers, we will quickly go over each class individually.
What Is Resin 3D Printing or SLA Printing?
Printing with resin, also known as SLA 3D printing, involves building physical models layer by layer.
This type of printing is known as the additive printing method.
You add materials as the object is printed rather than the printer carving the object out of a block.
Where resin printing differs from other types of 3D printing is the type of material the printers use.
A Liquid Resin
Resin printing uses a curable photopolymer, which is usually a liquid resin that gives this type of printing its name is hardened with a focused beam of light (usually UV light).
This process of setting the resin with light is known as curing.
The light source used to cure the resin material is always a laser.
Curing With a laser
In a sense, the laser beam draws each layer of the model.
Since this process can take quite a while, resin printers are usually somewhat slow compared to other types of 3D printers, like filament 3D printers.
Yet, they are also relatively inexpensive, explaining why resin 3D printing is generally a budget-friendly option.
What Is Filament 3D Printing or FDM Printing?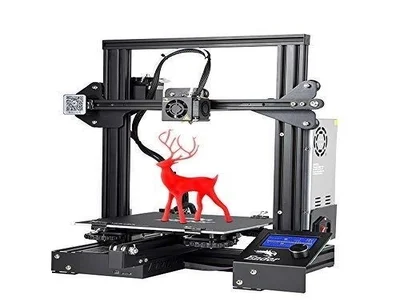 Filament 3D printing is also known as FDM 3D printing or FFF 3D printing.
These other names for the printing styles are abbreviated terms that refer to Fused Deposition Modeling (FDM) and Fused Filament Fabrication (FFF).
With filament printing, a strand of material, often a type of thermoplastic, is deposited in layers to create a specific 3D model.
During the filament 3D printing process, the plastic filament feeds through a hot extruder that partially melts the thermoplastic.
By partially melting the plastic material, it becomes soft enough that it is malleable, and the printer can shape it into the precise shape required to create the printed object.
The extruder comes to a very fine point, so the printed object can be precise and detailed.
Read our guide on the Best FDM 3D Printer to see what we liked the most and why!
Many Options Available
Filament 3D printers are available at a wide range of price points, so options are available for every budget.
The more expensive options yield the best results and often work much faster than the more budget-friendly and affordable filament 3D printers.
Another advantage of these types of 3D printers is the fact that the filament spools they use to print objects are relatively affordable.
In some cases, the thermoplastic spools can cost as little as $15 for a 1-kilogram spool.
For these reasons, filament 3D printers are quite popular with hobbyists that print at home.
Differences Between Resin and Filament 3D Printing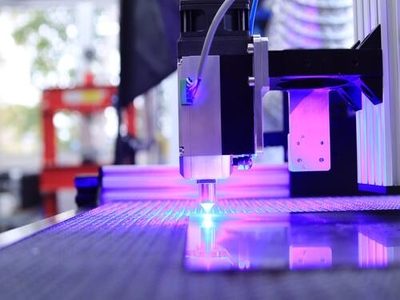 Now that you know a little bit more about these two different styles of 3D printing technology, we can get into some of the main differences between them.
Precision and Accuracy
When it comes to print quality, both types of 3D printing technology can print with precision and accuracy.
However, resin printing has a reputation for creating objects with superior surface quality.
Read our related article, 'How Accurate is 3D Printing?' to see how reliable these machines really are!
Resin Printing
In other words, objects printed in resin usually have smoother surfaces that more accurately match the specifications of the model being printed.
Resin printers capture fine details because the layers are so thin that they are usually invisible to the naked eye.
Where each layer produced by a high-quality resin 3D printer will be roughly 25 to 50 microns thick, a filament printer usually creates layers between 100 and 300 microns thick.
The thicker the layers, the more visible they will be, which means the final product will not look as good.
Filament 3D Printer
A filament 3D printer, on the other hand, is limited in its capabilities by the size of the opening in the extruder nozzle.
This means lower-quality filament printers with relatively wide nozzles cannot print the most delicate details. 
While the more expensive filament 3D printers have smaller nozzles, even the smallest is still 100 microns in diameter, which is much broader than you get with a high-quality resin printer.
You also have to remember that a smaller 3D printer nozzle size also increases the time it will take your filament 3D printer to print an object, as less of the filament is layered with each pass. 
Durability of the Finished Printed Objects
Another critical factor for some people is the strength and durability of the objects the printer creates.
This factor is significant for anyone hoping to print parts for a piece of equipment requiring impact and compression strength from its internal components.
Almost without fail, objects printed with a filament 3D printer have a much higher strength than those printed using a resin 3D printer.
Filament 3D Printing Strength
The finished items are much stronger and also UV-resistant, which is vital if the object will spend any time outdoors exposed to the sun's UV rays. 
While filament 3D printers create stronger finished prints, it is important to remember that they are weaker when force is applied across layers.
Those who need their printed objects to be very strong will need to consider this when designing their objects. 
That being said, by crisscrossing layers, you can significantly increase the overall strength of an object printed using the filament 3D printing method.
Resin Printing Can Be Brittle
Unfortunately, objects printed using a resin 3D printer tend to be quite brittle.
This explains why people rarely use this printing technology to print function parts that they will expose to substantial force or direct sunlight.
Instead, these 3D printers are usually used for more decorative objects that require fine detail rather than high levels of durability.
It is possible to use high-strength resins to improve the overall strength of a resin-printed 3D object, but they tend to be considerably more expensive.
Read our related article, Strongest Resin 3D Printing. These resins are your best bet for strong prints!
Size of the Objects You Can Print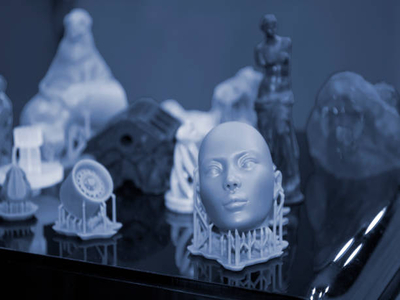 If you are looking to print larger objects, you will want to go with a filament 3D printer, as they are clear winners in this category.
Even the most entry-level and affordable filament 3D printers can print larger objects than most resin 3D printers.
A typical resin 3D printer has a relatively small maximum build size.
This is not a significant issue for most people, but if you plan to print large objects regularly, you will almost certainly want to look at a filament printer designed for this purpose.
Read our related article, How Big Can You 3D Print Something? to learn more about print sizes.
Printing Speed Differences
Typically, you will find that a filament 3D printer can produce individual objects much faster than a resin 3D printer.
Printing more than one object simultaneously with a filament 3D printer can be time-consuming because the nozzle will need to trace each model individually and travel around the printing area.
On the other hand, resin 3D printers, specifically DLP resin printers, can print more than one object at the same speed.
Printing Multiple Objects
So, if you want to print multiple objects that differ from one another, a filament 3D printer should be faster.
However, if you want to print multiple things that are all exactly the same, a resin 3D printer would be the quicker option. 
While they can produce large amounts of the same object faster than a filament 3D printer, it's essential to remember that resin printers also have small print beds, so the capacity is limited.
Other Factors to Consider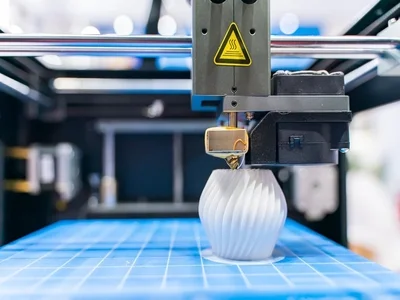 The following factors are also worth taking into consideration:
Assembly Time and Complexity
In most cases, you will have to take some time to assemble a filament 3D printer.
Difficulties of a Non-Assembled Filament 3D printer
While the difficulty of this task depends on the complexity of the specific model you have purchased, you will rarely be able to find a fully-assembled filament 3D printer.
One of the most challenging tasks when designing a filament 3D printer is leveling the print bed.
Without a level print bed, the quality of the printed objects will be inconsistent.
This process can take some time and be challenging for those new to 3D printers.
The video below shows step-by-step instructions on how to correctly level an Ender 3 3D printer.
Fully-Assembled Resin 3D Printers
Resin 3D printers usually ship fully assembled because they are often small enough to ship in one piece.
Aside from a few quick adjustments, like sliding the print bed into the correct position, you can usually use a resin 3D printer as soon as you unbox it.
Leveling the print bed in a resin 3D printer is much easier than with a filament 3D printer.
Most have a few adjustment points controlled using thumb screws so that you can adjust them by hand.
Ease of Use
Liquid resin is reasonably complicated, so resin 3D printers can be pretty complex.
Be Careful With Resin Printers
The material can also irritate and damage exposed skin, so you must remember to wear the appropriate gloves and eye protection while using a resin 3D printer.
You will also want to ensure that the room where you use your resin 3D printer is well-ventilated, as the fumes can be toxic. 
Remember that your finished prints will need to be cleaned up after the printer has finished, as scraps of resin can stick to your finished object.
Usually, this involves wiping the object down with isopropyl alcohol, followed by still water. 
Ease of Use with Filament 3D Printers
On the other hand, filament 3D printers require next to zero work post-print, which can save time and make the whole printing process much faster. 
Filament printers are almost always easier to use but can be more challenging to assemble.
They also make it much easier to change colors, which can be important for those who plan on printing different colors regularly.
Software Requirements and Setup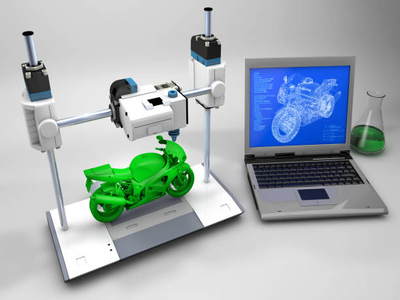 Filament 3D Printers Take Time to Learn
Once fully assembled, filament 3D printers often take time to learn because they usually have a lot of settings.
There are also numerous types of slicer software you can use, which can take a while to figure out.
While this can be somewhat time-consuming for beginners, it is essential to remember that more adjustability and settings are good, especially if you have experience with 3D printing.
3D Resin Printers are Easier
On the other hand, resin 3D printers are easier to use because they can be configured quickly and have far fewer settings than filament 3D printers.
The only settings you will need to worry about will be the layer time, the amount of time each layer will be exposed to light, and adjusting the printer to work with the specific type of resin you are using.
If you value simplicity, you will want to choose a resin 3D printer.
More experienced users, or those looking to create more complicated designs that involve fine-tuning the printer, will want to select a filament 3D printer.
Maintenance Requirements
Resin 3D printers have few moving parts and are generally easier to maintain.
Resin Printer Maintenance
Resin printers encounter mechanical issues less frequently than filament 3D printers and usually last much longer.
However, resin printers tend to fill up with excess resin, so you will need to clean them out regularly for the best results.
Fortunately, this is pretty easy, but it is still a consideration.
Filament Printer Maintenance
Filament printers have moving parts on three different axes, so they need to be adjusted and replaced relatively frequently.
Another issue with filament 3D printers is that the nozzle that pushes out the filament can clog, significantly impacting the quality of any finished designs.
Hence, it needs to be checked and cleaned fairly regularly.
Read our related article, How to Clean 3D Printer Nozzle, to see how to do that.
The Cost
As mentioned above, resin 3D printers can be affordable nowadays, but they are not always the most budget-friendly option.
The lowest quality resin 3D printer is usually priced at about the same cost as a medium-range filament 3D printer.
For higher quality printers that you will use for more complicated projects or commercial applications, resin 3D printers are almost always more expensive than their filament 3D printer counterparts.
In other words, if cost is a concern, you can usually purchase a higher-quality filament 3D printer for a lower price than a resin 3D printer.
If you are just looking for an entry-level printer with a limited budget, basic resin and basic filament 3D printers are roughly the same.