Do you have a ton of empty filament spools hanging around your space and are not sure what to do with them?
Not sure what to do with empty filament spools once you're done printing?
We'll discuss a few things you can do with those empty spools because surprisingly, you can do a variety of things like reusing, recycling, and even upcycling them!
Can Filament Spools Be Recycled?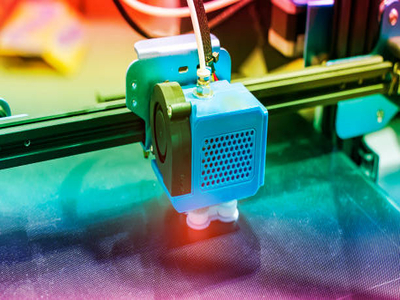 Are 3D filament spools recyclable? A common and worthwhile question as not all plastics can be recycled.
Thankfully, most filament spools are made of plastic that can be recycled if you do not want to reuse them.
However, before recycling your filament spools, check with your local recycling center to see if they accept them as some recycling centers only accept certain types of plastics.
If your local recycling center does not take filament spools, there are other ways to recycle them.
Upcycling
One way to recycle filament spools is to upcycle them, repurposing them into something helpful, or that has a higher value than the original item.
There are many ways to upcycle filament spools, such as using them as planters, vases, and bird feeders, or even as an organizer for small items like screws and nails.
donating Spools
Another way to recycle filament spools is to donate them to schools, maker spaces, and other organizations.
These organizations can often put the spools to good use.
For example, schools may use them for art projects or science experiments, while maker spaces may use them for prototyping or storage.
If you cannot recycle your filament spools, you can throw them away but check with your local waste management company to see if they accept plastics or have a special plastic recycling program.
What to Do With Empty Filament Spools: 6 Ideas
If you have been using a lot of filament lately, you might have a few empty spools lying around. Here are some ideas on what you can do with them.
1. Spool Organizer
If you have a lot of different colors and types of filament, it can be challenging to keep them all organized.
An empty spool can be the perfect solution! Simply wind the filament around the spool and label it accordingly.
This is a great way to ensure that your filaments are always tidy and easy to find. Plus, it will save you a lot of time in the long run.
If you do not have enough empty spools, you could also use old toilet rolls, cardboard tubes, or empty paper towel rolls as long as they are sturdy enough to hold the filament without collapsing.
Read More: How to Store 3D Filament. Filament has to be stored with care to avoid high-moisture conditions and contaminants. Learn how to store yours properly!
2. Toys for Kids (or Adults)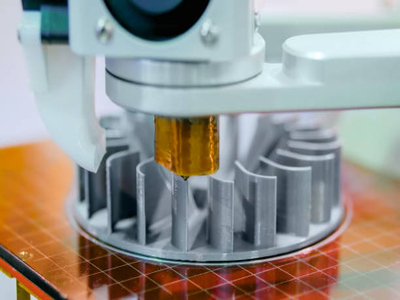 If you have young children, they'll love playing with empty spools because they can be used as dolls, cars, or anything else their imaginations can come up with!
If you're looking for a more grown-up solution, try using them as game pieces.
For example, you could use them as pawns in chess or checkers, or you could even use them as markers in a board game like Monopoly.
There are endless possibilities when it comes to using empty spools as toys. Just make sure to supervise younger children so that they don't put them in their mouths.
Older children and adults will also enjoy making jewelry out of empty spools. You can use them as bases for necklaces, bracelets, or earrings. Just get creative and have fun!
You can also use empty spools to make other types of crafts. You could use them to make a picture frame or a birdhouse.
The sky is the limit!
3. Shelving
If you are short on space, empty spools can be used for modular storage or as shelving.
Just stack them up and use them to store things like books, magazines, or even clothes.
You can also use them to create a unique piece of art by painting them or covering them in fabric, then just arrange them however you like, or even hang them on the wall.
This is a great way to add some personality to your home without spending much money. And, it will give you a chance to show off your creative side!
4. Lampshade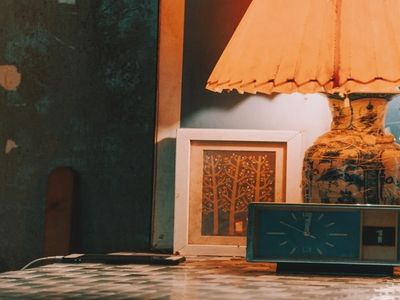 If you're looking for a way to add some light to your home, an empty spool can be the perfect solution!
Just attach a light bulb to the top, and voila! You have a unique lampshade that will add some personality to any room.
You could also use empty spools to make other types of lighting fixtures, like using them as bases for floor lamps or table lamps.
Just get creative and see what you can come up with!
5. Cable Reel
If you have a lot of cords and cables, it can be challenging to keep them all organized. But an empty spool can help!
Just wind the cords around the spool, and you now have a neat and tidy way to store them.
This is also a great way to prevent cords from getting tangled while saving you a lot of time when you are looking for something specific.
The video below illustrates this fifth idea! Check out "Advanced Geekery," who will reuse his old filament spool into a cord and cable reel in less than 2minutes!
6. Yarn Winder
If you knit or crochet, you know how important it is to keep your yarn tidy. An empty spool might be just the perfect solution.
Just wind the yarn around the spool and now you have a neat and clean way to store all your yarn, not to mention a great way to prevent tangles.
Conclusion
While many of us enjoy using 3D printers, we often face an unwanted dilemma: what on earth are we supposed to do with all of those empty filament spools?
The good news is that there are many creative and practical uses for these tiny plastic coils. 
Whether you decide to reuse, recycle, or upcycle, the possibilities are endless.
With a bit of creativity and ingenuity, you can put those forgotten spools to good use and make your home more beautiful and functional at the same time!
READ MORE