When it comes to how to store 3D filament properly, there are a few things you need to keep in mind.
To begin, the ideal temperature range for storing filament is between 60 and 80 degrees F. If the temperature is too high or too low, the filament may be affected.
Also, it is important to make sure your storage space is dry and free of dust and contaminants.
We'll go over all the need-to-knows of storing filament in this guide!
The Importance of Storing 3D Filament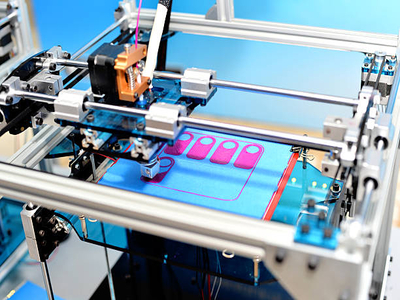 One of the main reasons you need to store your filament properly is the hygroscopic nature of PLA and ABS.
This means that these filaments absorb moisture from the air and can cause problems with warping and reduce print quality.
When storing filament, you should use an airtight container to keep it as dry as possible.
You can add a special desiccant that can be purchased to absorb any moisture that may be present in the air.
Another reason why it is essential to store your filament correctly is because of its sensitivity to light.
UV light can degrade the material over time, making it more brittle and can cause it to turn yellow.
For this reason, it is best to store filament in a dark place or in an opaque container.
Finally, it is essential to store your filament properly in order to keep it away from children and pets.
The filament can be a choking hazard if ingested, so it's vital to keep it out of reach of young children and animals.
For more info, stop by this video on filament storage options and why they're needed:
Tips for Proper 3D Filament Storage  
You spent a lot of money on your PLA and ABS filaments, so it's important to ensure that you store them properly so they don't go bad.
Here are some tips on how to keep your PLA and ABS filaments stored:
Make sure that the filament is stored in a dry place. If the filament gets wet, it will absorb moisture from the air and can become brittle.
Store the filament in an airtight container. This will keep dust and other contaminants out of the filament.
Keep the filament away from sunlight as ultraviolet light can degrade the plastic over time.
If you're not using the filament for an extended period, consider storing it in a freezer to keep the filament fresh for longer.
Follow these tips, and you'll be able to store your PLA and ABS filaments properly, ensuring that they last for a long time.
Read our related article, How Long Does 1kg of 3D Printer Filament Last? where we discuss filament types, their shelflife, and how to extend their use!
How to Store 3D Filament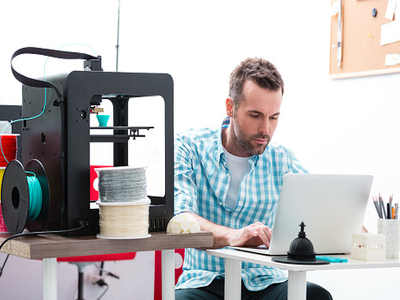 The following storage options are all specially designed solutions for storing your 3D printer filament.
Pick the option that works best for you.
Vacuum Bags
Vacuum bags are the most popular choice for storing filament long-term due to their low cost and ease of use.
Most vacuum bags have a one-way valve that allows you to suck the air out without buying a separate vacuum cleaner.
Just put your spool of filament in the bag, seal it, and then use a vacuum cleaner to remove the air.
To further ensure that you seal the bag tightly so that no moisture can get in, you can also put desiccant packets in the bag to absorb any moisture that does get in.
Dry Box
If you want to store your filament properly, you can also keep it in a dry box.
A dry box is an airtight container with a desiccant pack inside that will absorb any moisture in the air, keeping your filament dry.
You can buy a ready-made dry box or make your own.
If you wish to make your own container, make sure it has a lid that seals tightly, a desiccant pack, and some silica gel beads.
First, place the desiccant pack and silica gel beads at the bottom of the container.
Then, put your filament in an airtight bag and place it on the beads.
Finally, close the lid tightly, and your dry box is ready to use.
Dehumidifiers
If you live in an area with high humidity, it's even more imperative that you store your filament in a moisture-free environment.
The best way to do this is to use a 3D-printed desiccant container, a material that absorbs water from the air.
Silica gel packets are a type of desiccant commonly used for this purpose and can be purchased online or at your local hardware store.
To use silica gel packets, simply place them in the same container as your filament.
Make sure to check the packets regularly and replace them when they're full of moisture.
Once they are full, you can reuse the packs by heating them in an oven to drive off the water.
If you don't have access to a desiccant, you can also try storing your filament in an airtight container with a packet of dry rice.
The rice will absorb moisture from the air and help keep your filament dry as well.
Oven-Drying method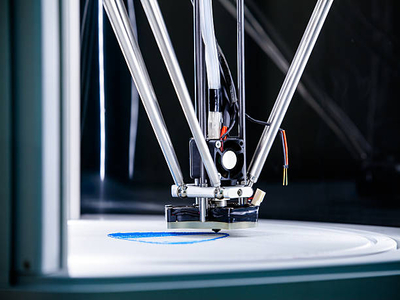 The most common and effective way to store 3D filament is by oven-drying it.
This process removes any moisture from the filament, which can otherwise lead to issues such as clogging, warping, or even degradation over time.
To oven-dry your filament, simply preheat your oven to around 70-80°C (158-176°F).
Next, you should line the baking tray with parchment paper and bake the filament in the oven for around 24 hours.
Once the time is up, remove the filament from the oven and allow it to cool entirely before rewinding it onto its spool.
Vacuum-Sealing method
Another popular way to store filament is by vacuum-sealing it.
This method is especially effective if you live in a humid environment as it removes all the air surrounding the filament, preventing moisture from seeping in and affecting the quality of your filament.
To vacuum-seal your filament, simply place the filament spool into a vacuum-sealing bag, then remove all the air from the bag until it is completely sealed.
Once sealed, store the bag in a cool, dry place until you are ready to use it.
Conclusion
Overall, regardless of how humid your environment is, it is essential to store your filament properly to maintain optimal performance and avoid damage.
By following the steps above on how to store 3D filament, you can ensure that you will be taking care of your filament well!
READ MORE