Thangs 3D Printing is the world's largest and most powerful search engine for 3D models and geometric shapes.
So, it only makes sense that it is a popular and valuable resource for 3D printers.
Whether you're new to 3D printing and looking for a few basic, free-access models to print or an experienced 3D printer looking for particular models, Thangs 3D Printing can be a handy platform.
Thangs 3D Printing has an extensive collection of 3D models to choose from, and other resources useful for all experience levels.
Why Choose Thangs 3D for 3D Printing?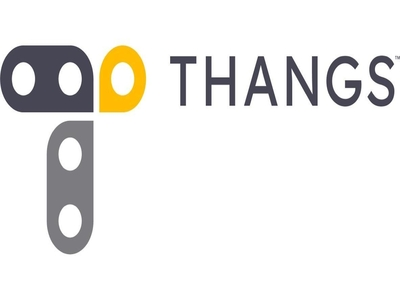 As discussed above, Thangs 3D Printing has the world's most extensive catalog of 3D models, and users can choose to upload their own models and designs for free.
Thangs 3D was also designed to automatically aggregate 3D models from other websites, like Thingiverse, Parker, McMaster-Carr, and more.
Physna, the parent company of Thangs 3D, wanted to make the world of 3D models and printing open to the public.
The Most Extensive 3D Platform
They envisioned Thangs 3D becoming the world's most extensive and user-friendly index of 3D designs, models, and objects, using their powerful technology to achieve this aim.
Another key aim for Thangs 3D was that it would become the world's most popular and inviting 3D model community.
As we will explain in greater detail later, Thangs 3D almost blurs the lines between a geometric search engine and a public social media platform.
Thangs 3D Printing currently has over 13 million 3D modeling designs available to users, and this number grows daily.
While the sheer number of 3D models available on the platform is undoubtedly a selling point, one of the most appealing aspects of Thangs 3D is how easy it is to search.
Read More: Do You Need a Computer to Use a 3D Printer? Will your laptop work? Learn more!
Searching for 3D Models to Print Through Thangs 3D
For starters, anyone can search through the Thangs 3D Printing catalog.
In fact, you don't even need to sign up and create a profile to search.
Signing up is free and doesn't take more than a few minutes.
Once you have your own profile, you can begin saving Thangs 3D models you like and following creators that upload designs you find helpful.
You can even begin communicating with other Thangs 3D Printing users to collaborate on future projects.
You can also offer feedback on other 3D models and receive feedback on your own with a 3D Thangs Printing profile in place.
How to Search Through Thangs 3D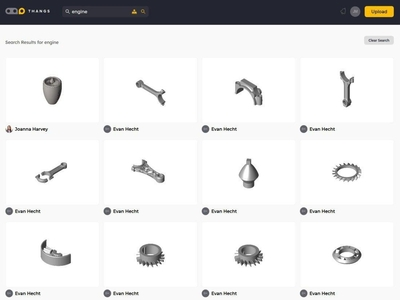 When performing a search of the Thangs 3D database, you have two options: search via text or upload a geometric shape to the search bar.
Two Search Options
The first option allows you to search for 3D models by name, category, or by the particular type that the designs fall into.
The second way to search for 3D models involves uploading a geometric 3D design directly to Thangs 3D.
The built-in search feature will track down 3D models that share similarities with your upload.
Using this second option, you can either upload your geometric designs from your computer or drag and drop the design.
You can also narrow your search using personalized parameters, making it much easier to find what you want.
Customize Search Options
For 3D printers, one of the most valuable features is the ability to customize what file types you are looking for.
Then, Thangs 3D Printing will only show results compatible with your 3D printer. 
Most 3D printers will want to search for OBJ, VRML, FBX, and STL format 3D files.
Once you have located the 3D models you are looking for, and they are in a file format compatible with your 3D printer, you can begin printing three-dimensional objects!
Which Program Should You Use to Print Models Downloaded from Thangs 3D?
Once you have selected a 3D printable model and downloaded it in an appropriate file format, you must ensure that you have the right program to print it.
As you are likely aware, you will need a program that can take the 3D model and transfer it into thin layers that your printer will be able to print.
Typically, this involves converting the 3D model into G-Code.
Free 3D Printing Programs
For free 3D printer software, you have three main options: Ultimaker Cura, Slic3r, or Meshmixer.
Each program offers unique advantages, so the decision usually comes down to personal preference.
For a brief breakdown of the three leading 3D printing programs you can use to print 3D models sources from Thangs 3D Printing, read the following:
Ultimaker Cura
As an open-source program, Ultimaker Cura is free to use.
Even though it is completely free, it offers a very intuitive and beginner-friendly user interface.
It also offers some surprisingly helpful features for an open-source program, including various infill patterns, support for SLA and DLP 3D printers, and many more.
Ultimaker Cura integrates directly with OctoPrint so that you can upload your converted 3D printer files directly into OctoPrint with a single click.
Again, this makes for a very beginner-friendly user experience.
Slic3r
Like Ultimaker Cura, Slic3r is free to use and download.
It also offers a wide range of unique features, so it can be a more advanced option for anyone looking for an open-source program that can allow them to do more with their 3D models.
It offers single-click uploading of converted 3D print files to OctoPrint, so it is another option for anyone searching for a program that can easily integrate into their current printing setup. 
Meshmixer
Meshmixer is the most advanced program, so it is better suited for those with more 3D printing experience.
It is considered an all-in-one program for 3D meshes, as the Meshmixer software can analyze, repair, and modify meshes.
Again, this is a better option for more experienced 3D printers looking for more flexibility and a program that will allow them to be more creative.
Fortunately, all three of these programs are compatible with the types of 3D models you can find on Thangs 3D Printing.
Read More: 3D Printing Positives and Negatives. Just getting started in 3D printing? Stop by this post.
What Is the Social Media Component of Thangs 3D?
As mentioned above, one of the unique features of the Thangs 3D Printing platform is the ability to communicate with other 3D printing enthusiasts.
Like a social media platform, account holders can "like" uploaded 3D models, follow other users, comment on 3D models, view the profiles of other users, and even privately message others.
Within your profile, you can showcase your uploads and save 3D models other users have uploaded, allowing you easy access to them later.
You can even choose to have instant notifications when an uploader you follow has uploaded a new 3D model.
This ensures that you always have up-to-date access to the latest designs and models that appeal to you.
Using Thangs 3D as a Portfolio for Your 3D Printing Models
Since users can have all of their uploads linked directly to their profile, you can even use Thangs 3D Printing as an interactive resume or portfolio.
Not only can you locate 3D model designers with skills you admire, but you can also wait for other users to reach out to you.
The ability to collaborate on designs is one of the main reasons for the popularity of Thangs 3D Printing.
If you are new to 3D printing, this social component of Thangs 3D Printing and the collaborations it enables can be incredibly valuable and give you lots of 3D printing ideas. 
For More Information About Using Thangs 3D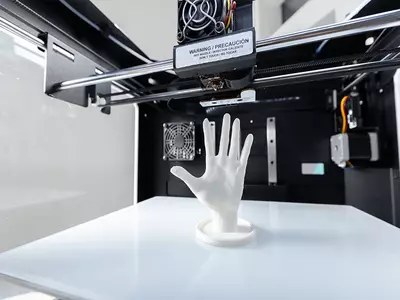 If you want to know more about using Thangs 3D Printing as a tool for your next 3D printing project, we recommend checking out the following video:
Not only does this video guide explain what Thangs 3D Printing is and what you can use it for, but it describes how you can use the platform to find STL files that will be compatible with your 3D printer.
The 3D Printing Professor also offers a helpful video guide to using Thangs 3D for 3D printing.
This lengthy breakdown of Thangs 3D provides a practical visual introduction to the platform and valuable insight into how 3D printers of all experience levels can use it.