Computers aid in the completion of several back-end operations associated with printing, but do you need a good computer for 3D printing?
You don't need to spend a fortune on a computer for your printing projects. Both PCs and laptops can handle the 3D printing process.
From updating the printer's firmware to running it in real-time, laptops can administer almost every element of a 3D printer.
We'll explore the best computers for 3D printing and more in this guide!
Do I Need to Switch to a More Powerful Computer?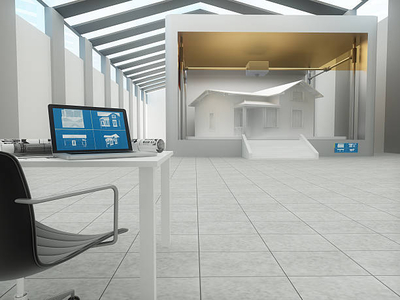 One of the pros of 3D printing is that there's no reason to upgrade your computer for home 3D printing.
When generating G-code from printer files, however, the resolution must be considered.
Applications used to finish the task are CPU-intensive and demand a lot of processing power, especially for 3D designs that are complicated.
When printing a simple model, users do not have to worry about file sizes or processing times.
For more detailed or larger projects, file sizes begin to become an issue when working on computers with low specifications.
Read More: How to 3D Print Without a 3D Printer. Does it even work?
what computer do I need for a 3D printer?
3D printer users tend to prefer laptops over computers due to their mobility and convenience.
That said, working with laptops can be difficult at times. For example, when connected to a 3D printer, some laptops may send data in chunks.
When this happens with printers, it's common for them to act erratically, like starting and stopping without completing the prints.
To avoid this, you'll have to make sure your laptop doesn't go into sleep or power-saving mode while printing is in progress.
PCs, on the other hand, offer more power to get the job done, and will likely handle more complex projects easier.
Computers transmit a smoother flow of data rather than sharing blocks of information as laptops do.
If you go with laptops instead of PCs, make sure you save the file on an SD card.
Laptop lovers, the video below is for you!
Read our related article on the Best FDM 3D Printer. We found the best FDM printer options out there to make the search a breeze!
Recommended Specs for Hardware and Software
Let's look at why the various specs for a computer's hardware and software are important before we move on to the recommendations.
Computers aid in the modeling of components during the 3D design process.
As a result, they must have an adequate battery life to withstand the numerous design tools. After that comes the graphics card.
A low-spec graphic card would struggle to render hi-poly files while rendering the 3D models.
However, when assuring that complicated 3D modeling applications run at peak efficiency, clock speed is the most significant attribute.
The CPU (clock speed & cores) is an important consideration when deciding whether your 3D model rendering will be successful or not.
Once the model has completed and you're ready to render the file, the CPU performance will be most important.
This will change from a single-threaded assignment to a multi-threaded operation. Therefore, it'll need more cores and clock speeds at the same time.
Read More: SQ4D 3D Printing – We discuss a business that prints 3D HOUSES!
Hardware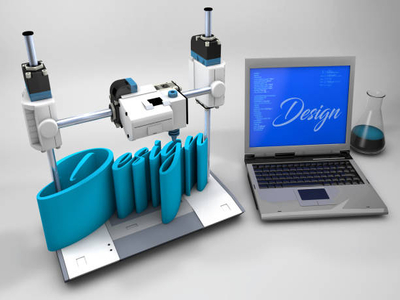 You may use any AMD or Intel CPU.
However, make sure they're quad-core processors with at least a 2.2 GHz clock speed.
Computer Hard Disk: 16 GB or higher.
Unused Disk Space: When using a 64-bit Windows operating system, you'll need 20 GB of free hard disk drive space.
Graphics Card: 1 GB or higher.
Software
Choose a 64-bit Windows operating system, and make sure the computer has one of the three following operating systems:
Windows 7 SP1
Windows 8
Windows 10
An Ethernet to Local Area Network connection is also recommended. In addition, WIFI will be beneficial since many 3D Printers now connect wirelessly.
Read our related article on the Best Mouse for 3D Animation. Get better control of the 3D printing process with these computer mice.
Best Computers for 3D Printing
Here are some of the powerful computers that work well with 3D printers.
Skytech Archangel Gaming Computer
The Skytech Archangel Gaming Computer is a high-performance gaming computer that comes with strong graphic cards and clock speeds.
It has a Ryzen 5 3600 CPU with 6 cores and 12 threads and operates at 3.6 GHz.
In addition, when combined with its NVIDIA GeForce GTX 1660 Super 6GB Graphics Card, this computer becomes the best choice for almost all 3D printers because of NVIDIA GeForce GTX 1660 Super 6GB Graphics Card.
AS-US ROG Strix G-15 Gaming Laptop
If you enjoy using laptops, this one features an Intel Core i7-10750H C.P.U and 16 GB of RAM, as well as a 1TB SSD.
This gaming laptop is ideal for printers that work with higher resolution files because of the NVIDIA GeForce RTX 2070 8GB GDDR6 graphics card.
Is it possible to 3D print without a computer? 
Yes, you can 3D print without a computer.
Many 3D printers come with a control panel where you can insert an SD card with the 3D print file and begin printing right away.
There are also ways to remotely control your 3D prints using a web browser or program.
Read More: Thangs 3D Printing World. We cover every detail of this 3D print model search engine!
Conclusion
When working with big files with complex features, it's critical to choose computers that are capable of handling the high printing demand.
That being said, if you're a novice and just want to produce basic designs, your regular PC or laptop should suffice.