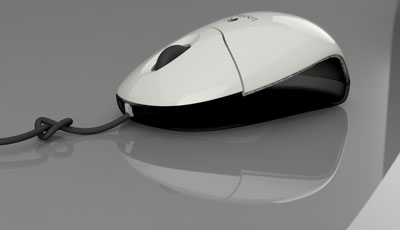 Working on a 3d space on your computer is quite impossible unless you have the best mouse for 3d modeling. That is why the most important piece of equipment for any cad designer is their 3d mouse.
If you are planning to start a career in this field, then you also need to get the right mouse for the job.
However, getting a 3d modeling mouse can be a bit tricky unless you have used one before.
You need to think about its compatibility with the software that you are using. And since most of these mice can cost a fair penny, you would not want to waste your savings on anything less than perfect.
If you are a beginner in the world of cad designing, you might be inclined to go with your basic mouse. However, we would not recommend it as it would greatly limit your abilities. Getting a cad-friendly mouse is essential if you want a good work experience.
In this article, I will guide you through everything there is to know about the best 3d modeling mouse that will give you the best possible value for your money.
Our Recommended 11 Best Mouse for 3D Modeling 2021
But without knowing about the top products on the market, it would be hard for you to make the right choice. To make it easier on your part, here are our picks for some of the finest mice for 3d modeling you can find to improve your 3d modeling capabilities.
1. UtechSmart Venus Pro RGB Wireless MMO Gaming Mouse
If you are on a tight budget but still want to have a lot of programmable keys on your mouse, then the Venus Pro RGB by UtechSmart is a great choice. We were a bit unsure about this one since the brand is not a familiar one. However, after trying it out, it is safe to say that we were quite blown away.
The mouse has a maximum resolution of 16000 dpi, which offers many customizable options for a personalized experience. In addition, it comes with 16 programmable buttons that let you map multiple keystrokes on a single button. This opens up many possibilities when it comes to cad applications.
Even though it is a wireless unit, there is no noticeable input lag because of its excellent 2.4ghz wireless transmission technology. It also offers excellent battery uptime lasting around 70 hours on a full charge. For the gamers out there, it also offers RGB, which looks quite stylish.
It also feels quite comfortable on your hand, offering a full grip without any strain on your wrists. The manufacturers paid close attention to the ergonomics of the mouse and ensure that you will be able to have long and productive work sessions without any sort of discomfort.
Highlighted Features:
16 programmable buttons.
Excellent battery uptime.
16000 maximum dpi.
Ergonomic design.
2. Logitech MX Master 3 Advanced Wireless Mouse
If you prefer a simpler design, then the obvious choice would be the MX Master 3 by Logitech. When it comes to high-quality computer accessories, the brand really needs no introduction. The MX Master 3 is an excellent unit that is compatible with any platform and offers excellent results.
The maximum dpi on this unit is 4000, which allows you to click or select any elements with extreme precision. It is fast and smooth and allows you to seamlessly switch between three computers because of its innovative Flow Cross-Computer Control.
This unit features an extended thumb grip design that feels great and lets you get a better grip on the mouse. On the side, it features two buttons along with a scroll wheel that you can control with your thumb. That, combined with the Magspeed scroll wheel on the top, ensures you will have utmost precision when handling it.
Being a wireless unit, battery life is always a concern. However, this unit utilizes battery power efficiently, giving you around 70 days of uptime.
IT also features a USB-C cable quick charging. If you are in a rush, just a minute of charging gives you around 3 hours of usage time.
Highlighted Features:
Ergonomic thumb grip extension.
Two programmable keys along with an additional thumb scroll wheel.
4000 dpi sensor that works on any surface.
USB-C quick charging.
3. ELECOM 2.4GHz Wireless Finger-operated Large size Trackball Mouse
ELECOM is another brand that is not that well-known among users. However, that does not mean the quality of their products should be underestimated. In fact, because of their limited popularity, the price of their unit is surprisingly low despite the performance. This mouse is a solid example of that.
This unit features a large trackball that can make navigating the 3d space in cad applications a lot more intuitive and easier. Because of the trackball sensor, you will be able to move your cursor with superior accuracy compared to the traditional mouse design.
Apart from the trackball, you get eight programmable buttons along with a scroller on the side to further enhance your 3d modeling experience.
It has three selectable resolution which allows you to switch among 500 dpi for higher precision, 1000 dpi for medium smoothness and 1500 dpi for fast cursor movements.
Like the other products we reviewed above, this one is also a wireless unit. The battery life is decent, and the addition of a low battery warning light makes it easier to know when you are running low. For the price that you are paying for this unit, the performance is fantastic.
Highlighted Features:
Large trackball for precise cursor movements.
Eight programmable keys.
Low battery warning.
Three selectable dpi modes.
4. 3Dconnexion 3DX-700059 3d Modeling Blender Mouse
For serious cad programmers, 3d navigation is the most important element. And no other brand caters to this more than 3Dconnexion. In fact, if you want the best 3d navigation and effortless movement in cad applications, this brand is the one you want to go with. This Compact 3D mouse is one of their entry-level options.
This mouse comes in an ambidextrous vertical design that is suitable for both lefties and righties. It features their innovative Six Degrees of Freedom sensor that lets you experience unparalleled flexibility when navigating the 3d space in any cad applications.
The unit features two simple buttons but how they function is much more complex. Clicking any one button will open up a separate radial menu, letting you select your preset command option effortlessly. This is a much-needed function if you are planning on doing heavy-duty cad designing.
Since this is not a wireless unit, you do not need to worry about any batteries. It is compatible with any operating system starting from Windows 7 all the way to Linux.
The unit takes little to no space on your desktop, and its unique design makes it an excellent choice for any designer.
Highlighted Features:
Unique and compact design.
Precise Six Degrees of Freedom Sensor.
Two-button radial menu.
Compatible with any OS or cad applications.
5. Razer Naga Pro Wireless Gaming Mouse
Razer might be arguably the favorite brand of many gamers out there. However, it is not only gamers that can benefit from their high-quality mouse and peripherals.
The Naga Pro Wireless gaming mouse is the perfect choice if you want both great gaming and a professional experience for the price of one.
The unit comes with 19 programmable keys strategically placed to ensure the best access with your thumb. Depending on the card application you are using, you can easily customize these keys to quickly access different functions like zoom or pan with the click of a button.
Besides, the side buttons can also be modified since it comes with three interchangeable plates. So you can switch up the plates so that the mouse has two buttons or six buttons on the side instead of 12. This is quite good if you would rather have fewer controls in your hands.
But the best element of the unit might be the Focus+ 20k DPI optical sensor. Thanks to this design, you will be able to quickly adjust the sensitivity of the mouse without having to go into another application. So, you will never have to sacrifice your precision during your work sessions.
Highlighted Features:
Excellent build quality.
Focus+ 20k DPI optical sensor.
Modular customization option with three interchangeable side plates.
Customizable RGB profiles.
6. Evoluent VM4R VerticalMouse 4 Right Hand Ergonomic Mouse
An ergonomic mouse that is designed for a single hand orientation often gives a better experience in terms of comfort. After trying out the VM4R by the brand Evoluent, it is hard to go back to traditional mouse design. However, the one obvious disadvantage of the unit is that it is unfit for lefties.
But as long as you are right-handed, you can be sure that no other mouse will feel as comfortable as this one.
The button arrangements and the overall design of the unit are catered towards the comfort and usability of right-handed individuals. For long work sessions, this is the perfect companion.
The unit features a contoured thumb rest that comfortably hugs your thumb, eliminating any stress. It comes with two easy access thumb buttons, while for your other fingers, you get three extra buttons along with a scroll wheel. You also get a button to adjust the mouse sensitivity.
Granted, this unit and its interesting design do take some getting used to; but once you are acquainted, you will be able to get precise movement and controls with it.
Overall, it is a great investment if you are on a tight budget but still want a comfortable unit suitable for cad applications.
Highlighted Features:
Six buttons in total.
Ergonomic right-handed design.
Suitable for long work sessions.
It comes at an affordable price.
7. Logitech M570 Wireless Trackball Mouse
For our next product, we will be looking at another excellent option by the brand Logitech. Although the last product we looked at by them offered a versatile experience, this unit might be better suited for designers. This unit is also quite cheaper, and if your sole purpose is cad programming, this is an excellent choice.
To reduce arm fatigue, this unit comes with a large thumb trackball. So you will be able to get precise cursor movements without too much hassle. In fact, you do not even have to worry about the mouse surface if you want to control the mouse using the trackball.
However, the unit does suffer a bit when it comes to programmable options. You only get two extra buttons for forward and backward navigation. Although it might not benefit a lot when using cad application, other activities such as browsing will be a lot more intuitive.
The unit comes with the Logitech Unifying Reciever that can connect up to six compatible peripherals. This means if you are using a compatible wireless keyboard, you do not need to plug in a separate receiver for it. Its battery life is also quite excellent, promising about six months of usage at least.
Highlighted Features:
Precise cursor movement thanks to the trackball.
Forward and backward keys.
Excellent battery uptime.
Affordable price tag.
8. 3Dconnexion 3DX-700067 3d Cad Modeling Mouse
Next up, we will be taking a look at a thoughtful wireless mouse kit by the brand 3dconnexion that focuses solely on cad developers. If you want the best 3d navigation and want the best value you can get with your investment, this is one of the best choices you can make.
The kit includes two separate mice to make your work experience better. You get both the Spacemouse Compact and Cadmouse at a better price than what you would have to pay if you bought them separately. To make the deal even sweeter, you also get a separate carry case for each of them.
The idea behind this kit is to give you two-handed freedom eliminating the need to pick up a keyboard when you are working in any cad application.
We already gave you a thorough rundown of the Spacemouse compact and the wonderful performance it brings, thanks to its Six Degrees of Freedom optical sensor.
You will get the same level of performance with the Cad mouse. Since it is a complete wireless kit, you get a single receiver that can connect both units at once.
So you do not need to waste a secondary USB port on your computer. It is also compatible with any operating system and cad applications without any hassle.
Highlighted Features:
Excellent value bundle.
It includes the Spacemouse Compact and the Cadmouse.
One receiver for both mice.
It comes with a separate carry case for both peripherals.
9. Logitech MX Master 2S Wireless Mouse
For those who loved the design of the MX Master 3 but could not afford it, Logitech has the next best thing. The MX Master 2S is a similarly designed unit that offers a comparable level of performance at a much lower price. You will find many of the great elements of the Master 3 present in this unit too.
For instance, you still get the option to simultaneously switch between three computers thanks to the Flow Cross Computer Control technology. It even allows you to seamlessly transfer files between the computers effortlessly via smart Bluetooth Wireless technology.
The unit also features an auto-shift scrolling system that lets you scroll hyper-fast efficiently. However, the positioning of the side keys could be a bit better. Since it is directly next to the side thumb scroller, it might not be the most accessible for most users.
But if ergonomics is what you want, this is a great choice. It also features the extended thumb rest for better comfort and grip. The unit allows for 70 days of power on a single charge. It has a total of 7 buttons that makes it suitable for any sort of application, including 3d modeling.
Highlighted Features:
Excellent build quality.
Smooth hyper-fast scrolling.
70 days of power on a single charge.
Comfortable extended thumb rest.
10. 3Dconnexion 3d Modeling Mouse for CAD Professionals
As we have said, it is hard to beat the brand 3Dconnexion if you are a professional cad designer. But the problem here is the price. Most of their unique cad-specific mice are expensive.
However, this excellent Cadmouse offers an excellent entry point for people who want to stick to the brand without spending too much.
At first glance, this unit does not look all that different from a traditional desktop mouse. But once you spend some time checking out the features, you will be pleasantly surprised.
Behind its low-key exterior, a compact yet powerful mouse is hidden for cad users.
The unit features two side keys and a simple scroll button on the top. Just behind the scroll key is a gesture button that lets you open a radial menu to quickly access different functions depending on the application. And the best part is you can choose the functions you want to access using this button.
The unit has a maximum resolution of 8200 dpi, giving you more than enough precision for any sort of task. It only works with Windows, though, so if you are looking for a mouse for 3d modeling mac, you will be disappointed. But if you are on Windows operating system, this is a great choice.
Highlighted Features:
Ergonomic grip.
Excellent build quality.
Features a quick access gesture button.
Smart mouse wheel for precise zooming.
11. 3Dconnexion 3DX-700040 Mouse for 3D Modelling
If you are asking what the best 3d modeling mouse is, the answer almost always will be the Spacemouse Pro 3D mouse by 3Dconnexion.
And it is not surprising that this brand will claim the top spot considering their dedication and attention towards 3d modeling professionals and enthusiasts.
This mouse is the top-of-the-line choice for professionals who do not want to compromise with their work. It also features all the modifiers that you have on your keyboards, such as Shift, ESC, CTRL, and ALT. In addition, it has a Menu button to quickly access the project menu.
 On the other side of the device, you get QuickView Keys that allow you to access different viewpoints in your 3D project. It also features four intelligent function keys for direct access to four different commands in the application you are using to make your work even more streamlined.
It features a total of 15 programmable buttons giving you all the freedom you might ever need. The unit features the trademark Six Degrees of Freedom Optical Sensor.
This mouse comes with an extremely innovative design that is suitable for professional designers to make their job a lot smoother.
Highlighted Features:
15 programmable keys.
Direct access to modifier keys.
Quickview keys for different viewing angles.
Six Degrees of Freedom optical sensor for better precision.
Things To Consider When Buying Mouse For 3D Modeling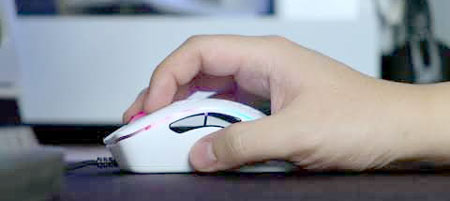 When it comes to using CAD applications, you really should not compromise the quality of your mouse. Everything from its ergonomics to sensitivity to key arrangements contributes to your overall experience when working with applications like Blender or ZBrush.
So it is important that you know about these factors clearly before you invest in a mouse. In the following section of the article, we will give you a brief rundown on everything you should know about when you are looking to buy the best mouse for 3d modeling sketch up.
Ergonomics
The first aspect that you should always consider before investing in a cad mouse is its ergonomics. If the mouse is not comfortable to handle, then there is no point buying it in the first place.
Remember, the purpose of the mouse is to improve your overall modeling experience, and your comfort is a part of that. Since 3d modeling requires a lot of time investment, you do not want to be stuck with an uncomfortable mouse that hurts your wrists.
However, user comfort varies from one person to another. So, the mouse that feels comfortable to someone else might not be that comfortable to you. That is why it is a good idea to try out the mouse yourself to see how it feels.
Space Navigation
The ability to navigate the 3d cad space is a prerequisite to any 3d cad modeling mouse. Each mouse for 3d cad modeling takes a different approach to the space navigation. So, it is a good idea to try out a few different ones to see which one you like better.
Some models will give you a simple trackball, whereas another might include a proprietary navigator to move around the cad space.
There is no definitive answer to which navigation system is better. For the best experience, you need to try out a few different models yourself to see which one suits your needs.
Button Arrangements
Another important aspect you want to check is the number of keys that you get with the mouse. Some mouse can feature only four buttons but because of their arrangements can be much more useful than units with 7 or 8 buttons. It is not only the keys that are important but also how they are arranged.
In addition, you can find a lot of models with programmable keys for dedicated tasks like zoom or pan. Some people do prefer these mice because of how easily they can access these options.
These units might have a learning curve, but once you are used to them, they can greatly enhance your workflow.
Sensitivity
If you are working with projects that require high levels of precision, you need to think about the sensitivity or resolution of the mouse. The sensitivity of the mouse is measured using dpi, and the higher the dpi, the faster your cursor will move around.
Almost all of the models that we showcased in our list have variable dpi that you can adjust according to your requirements. For better precision, go with a lower dpi mouse. However, if you want to move around fast, a higher dpi is usually better. It all comes down to the control and preference of the user.
Platform Compatibility
What is your software preference?
Or which OS are you running on your 3d modeling computer? Both of these questions play an important part in choosing your mouse. Some units can give you better performance with some specific software or OS platform.
So, make sure you do your research and figure out if the unit you are buying is compatible with your platform of choice.
Although you can use any mouse with almost any software, some units will give you extra functions that you might want to utilize for a better work experience.
Wired or Wireless
A wired mouse is inherently cheaper than a similar quality wireless mouse. If you want to shave off a couple of bucks on your investment, a wireless mouse is definitely the way to go. However, a wireless mouse will save you from the hassle of cable management.
Some people believe that wireless mice have a higher input lag that can mess with their work experience. But in our experience, we have never faced any noticeable input lag with a wireless mouse to take a point away from it.
If you can spare the money and want to be free from any wire clusters, you can definitely go with a wireless mouse.
Hand Orientation
Unless you are buying an ambidextrous mouse, you have to consider your hand orientation before making an investment. Some mice, especially those that come in a traditional shape, are good for either only righties or lefties.
The last thing you would want is to buy an expensive mouse only to find that you cannot handle it.
You can, of course, go with ambidextrous mice since you can operate it using either hand. Or you should look to see if the same model comes for your hand preference.
Most reputed brands design high-end mice for both-handed individuals. As long as you are careful to check, you should be able to find a mouse that meets your needs.
Build Quality and Size
Of course, you want to make sure you are buying a mouse that is durable and will not start acting up after a couple of months.
As long as you are buying a unit from a reputed brand, you should have nothing to worry about in terms of its longevity. But going with a budget off-brand mouse is risky as it might not last as long.
You also want to think about the overall size of the mouse. 3d modeling blender mice come in all sizes, and there are units that are quite bulky even for a mouse.
These might not be the best choice if you like to move around with your laptop while working on a project.
Versatility
Is 3d modeling the only reason why you are getting the mouse, or do you also want to game with it? This is an important question to ask yourself before you commit to a specific unit.
Since there is a lot of cad mice that come in weird shapes, you will not have the best gaming experience with them.
For this exact reason, we have listed a few gaming mice in our list of reviews that also offer excellent performance for 3d modeling tasks.
These are a good choice if you do not want to invest in a separate mouse for gaming and would rather have one unit for every job.
Frequently Asked Questions
What is 3d modeling?
To put it simply, 3d modeling is the process of designing or creating a digital representation of a 3d object. 3d modeling is an integral part of many creative fields these days, including game creation, movie, animation, etc. It not only allows you to create a 3d object but also 3d models and characters from scratch.
There are two main types of modeling, Hard Surface Modeling and Digital Sculpting. Hard surface modeling uses 3d polygons to create objects, while sculpting uses clay to create models.
Typically, you use hard surface modeling for inanimate objects and sculpting for organic models.
What type of computer do I need for 3d modeling?
There used to be a time when you would need a high-end computer just to run a basic 3d modeling application. Fortunately, technology has advanced to such a level that those days are behind us.
As long as you have a decent desktop or laptop computer, you should be able to do basic 3d modeling projects.
Our recommendation would be to go with at least a core I5 processor or higher with at least eight GB of ram. These days this specification is quite basic.
You should also have a decent graphics card that can generate visuals well for 3d modeling applications.
What 3d modeling application should I use?
There is no definitive answer to which application is the best when it comes to 3d modeling. The truth is each software does something unique to make your task easier in this type of project.
Some of the most popular options these days are Autodesk 3DS Max, Rhino, Blender, Zbrush, and Autodesk Maya.
However, keep in mind that not all 3d modeling cad applications are free. If you are a beginner and do not want to buy software, we would recommend going with Blender.
Since it is open-source software, you do not need to buy it. It is also quite easy to learn, making it a great choice for newcomers.
Can I use my normal mouse for 3d modeling?
Yes, you can, but you really should not. Cad applications require you to navigate 3d space with high levels of precision. Although it can do it, a basic mouse is not really equipped to handle the extreme precision that this type of project demands.
End of the day, a basic mouse is only ever good for browsing or some light gaming. If you want to take a professional approach in 3d modeling, getting the right mouse is critical.
Final Thoughts
If you want to become a cad veteran, you need the right equipment. When it comes to choosing the right mouse, make sure you prioritize comfort, technology, precision, and its overall design.
A poor mouse can entirely ruin your mood when you sit down with a difficult project. We hope our extensive article on the best mouse for 3d modeling could help you identify which unit is the right one for you.