3D printing has exploded onto the scene in recent years and has quickly established itself as one of the most exciting new technologies ever.
However, is it possible to know how to 3D print without a 3D printer?
3D printing's capacity to turn digital designs into real objects and materials is revolutionary.
But, what if you don't have a 3D printer or cannot afford one?
The possibilities are endless when you have a 3D printer, but there are numerous resources available that can assist you in getting started without one, no matter your skill level.
The Fundamentals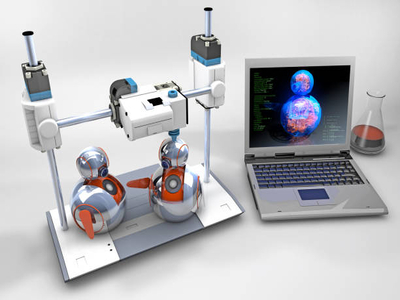 Assuming you don't have a 3D printer readily available, there are a few different methods that you can use to learn how to 3D print without a 3D printer.
If you don't have the money to buy a 3D printer outright, there are ways that you can get your hands on one without breaking the bank.
Then, to produce a three-dimensional item, you'll need three key elements:
a design
the printer
some type of material
These three key components of a design, printer, and material are what make 3D printing a revolutionary technology.
They allow you to turn creative ideas into real items with the touch of a button.
The world of 3D printing has something for everyone, so get your design software ready and start creating!
Read More: 3D Printer Software Free. Here is the top free 3D printing software out there!
The Design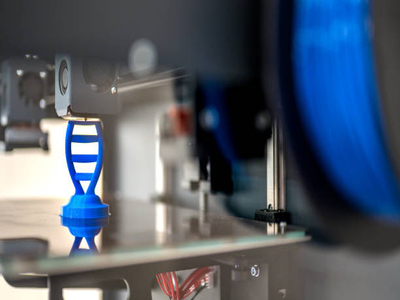 The design can be as basic as a computer program model or as complex as a detailed digital blueprint.
When two flat surfaces are put together, you get a cross-sectional shape taken over vertical planes.
Rhino3D
Rhino3D software is a 3D modeling program for Mac computers and is a way of creating a three-dimensional picture of an object.
Engineering and architecture often utilize it to create accurate models of buildings and other structures.
While there are various 3D modeling applications, Rhino3D is one of the most popular choices among Mac users.
Its unique capabilities make it ideal for generating intricate models.
The lofting tool, for example, allows you to create smooth curves from multiple locations.
This may be useful for generating organic forms or copying the shape of a real thing.
Rhino3D's main purpose is to create 3D models, although it has additional capabilities as well.
Capabilities
For example, Rhino3D enables you to create three-dimensional models of objects that appear in live-action movies, cartoons, and video games with ease.
Rhino3D also provides dimensioning and labeling tools for use while drafting detailed plans and drawings.
Overall, Rhino3D is a powerful program that may be used to make complicated 3D models.
If you're interested in trying out Rhino3D, the video below gives you a basic tutorial and is perfect for beginners:
Read More: Best Mouse for 3D Modeling. We put the top modeling mice to the test!
The Printer
Once the design is finished, you'll need to locate (or purchase) a 3D printer that can duplicate your intended structure.
3D printing, as a revolutionary and rapidly developing technology, has the capacity to transform manufacturing.
3D printers, on the other hand, are costly and the expense of 3D-printed products can quickly mount up.
So, why would we say a printer is the next essential component if we're discussing how to 3D print without a printer?
There are inexpensive services that will print your 3D creations for you!
Printing Services
If you're on a budget, you might want to consider MakeXYZ or Hubs (formally 3D Hubs).
MakeXYZ is a website that connects individuals wanting 3D-printed goods with 3D printers in their area. You can look for a printer and get an estimate for your job.
3DTouch is similar to 3D Hubs, but it also has an online 3D printing service.
You can submit your design files to a professional 3D printer for fabrication.
MakeXYZ and 3D Hubs are both excellent choices for low-cost 3D printing.
The Material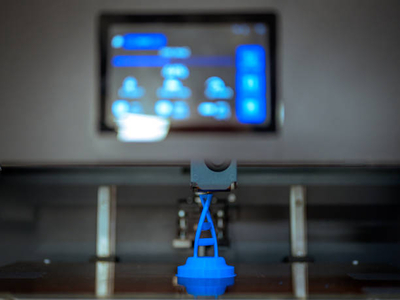 You'll also need the proper material to print with, such as plastic, metal, or ceramic.
3D printing has come a long way in recent years, and there are many different materials that may be utilized to produce 3D-printed items.
But, what if you want to learn how to 3D print without a 3D printer?
Shapeways
One way to do this is by using a service known as Shapeways, which is a 3D printing service provider that allows you to upload your own 3D designs on their website.
Then, they print them out for you using their own in-house printers. This means that you don't need to own a 3D printer yourself.
All you need is a computer and an internet connection.
In addition, Shapeways also offers a variety of different materials that you can print your designs, including plastics.
Shapeways Materials
For example, Shapeways offers gold, sandstone, steel, castable wax, platinum, and plastic.
In fact, it might be difficult to know which material is best for your project with so many possibilities available.
In general, plastic is the most cost-effective option, although it is also the least long-lasting.
Gold is the most pricey alternative, but it is also the most sumptuous.
Steel sits somewhere between these extremes, providing a reasonable mix of price and durability.
If you're searching for information about using 3D-printed materials without owning a 3D printer, Shapeways is an excellent starting point.
Should I Get a Printer?
If you do find you will want to purchase a 3D printer, we're the proud new proprietors of our very own LulzBot Mini 3D printer.
We're in love and will keep you updated on what we've learned and any tips for people who are considering purchasing their own 3D printer.
Summary
With the right tools and understanding, you can create anything with 3D printing, even without a 3D printer.
Whether you're interested in architectural modeling or product design, the possibilities are endless.
It can be scary to create 3D designs, and you may make a few blunders. Just learn as you go and have fun!
If you've mastered the art of 3D printing without a 3D printer, please share it with us in the comments.
Articles You Might Want to Read