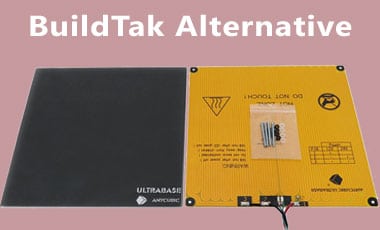 Are you struggling with printing your 3D projects? Is the surface you're working on getting overheated and getting and damaged?
If yes, then you are in need of the perfect 3D printing surface to ensure that you no longer have to struggle with these issues ever again!
While 3D printing surfaces by BuildTak is beloved by many, not everyone may feel comfortable paying more for something that they can take care of in a smarter and cheaper way.
Hence, today, we are all about BuildTak alternative options in order to not only make your 3D printing more flawless but also to provide a more versatile array of options to get your job done!
What Is BuildTak?
BuildTak is a one-stop 3D printing facilities provider that offers you everything you'd need to get your 3D print projects done effortlessly without hassle.
Among the range of products this brand offers, the most popular ones include durable, heat-resistant, and reusable surfaces, along with removal tools and solutions, filaments, and other accessories such as decals.
As this brand says, it has everything you'd need to make your 3D printing a happier experience!
Hence, not only can you protect your surface while you work, but once done, your projects are easy to remove as well thanks to their unique removal spatula. The BuildTak surfaces are also super easy to install and reuse, making them a more durable and flexible surface to opt for.
These surfaces are to be used along with a sticky bed sticker. The surfaces are actually flexible plates of steel that are made to stay in place securely by strong magnets. If you're printing more than one project, these beds are the perfect choice as you can effortlessly peel off the projects from the surface without damaging them- a luxury not provided by regular 3D printing beds.
Even though BuildTak is effortless to use, is versatile, performs well, and is of superb quality, there are also more on the expensive side, needs to be installed on a fully flat plate, needs to be leveled frequently, and can even be a tad tricky to install. Hence, some users can opt for alternatives as discussed below.
6 BuildTak Alternatives in 2021
1. Easy Peelzy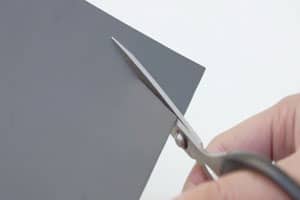 As the name suggests, it's an easy-to-use magnetic product that is soft and flexible while providing you the convenience of cutting out your desired size and shape.
You'll find these surfaces in various sizes and is versatile enough to be used on all printers. The product is composed of two layers, both of which are magnetic. All you have to do is mount one of the layers on your base, and the other on top of it. The magnetic properties of these two layers keep them securely attached.
Since the forces are not too strong due to the magnetism, once you are done with your project, the top layer can be peeled off the surface easily and reinstalled again as needed.
As amazing as this product sounds, you have to keep in mind that they tend to be not as resistant to heat as other surfaces. Hence, when printing nylon filaments or ABS on these surfaces should be avoided.
These surfaces aren't scratch resistant either, which means you'd have to ensure ample care when peeling off your project from them. The adhesive property of these surfaces fade away relatively quickly and you cannot use any other glues to keep reusing them. But luckily, due to their affordable price and ease of use, it's a worthy investment.
2. PEI Sheets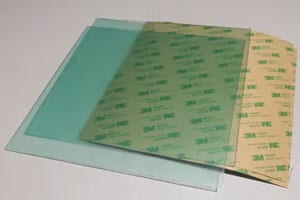 Polyetherimide or PEI sheets are one of the most widely used surfaces that are used when 3D printing. Unlike BuildTak, they are incredibly cheap, provide superior adhesion, and are effortless to set up.
One perk of these sheets is that they are heat-resistant enough to have PLA or ABS filaments printed on without you having to do any extra prep work.
But when printing adhesive filaments such as PETG, there runs the high possibility that your project might get permanently stuck to the surface.
This will make it difficult for you to remove your project and will inevitably damage both your surface and your project base to some extent. Hence, when printing such adhesive materials, you'll need to prep the PEI surface with hairspray, or glue stick, etc.
3. Anycubic Ultrabase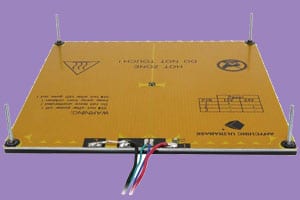 The name Ultrabase does this product justice for all the right reasons. As wonky as this name may sound, an Anycubic Ultrabase is basically a sheet of glass that possesses a special coating on top.
What makes this surface unique is that distinct coating that ensures superior adhesion to your 3D printed filaments while they're hot. Once you are done printing and your printed project starts cooling down, the surface starts to lose its adhesion.
This means, upon fully cooling down, the surface is no longer adhered to your printed project, making it effortless to remove. Such a unique feature is ensured by the porous surface of this glass, which expands when exposed to heat in order to provide enhanced adhesion.
One thing to keep an eye out for is the fact that your project might easily topple over once everything cools down. This is a result of the pores shrinking, which causes the surface to push off the Ultrabase surface.
Unlike before, these surfaces can be used with printer brands other than Anycubic. Even though you cannot cut them to your desired shape and size, you'll find these available in numerous sizes. Feel free to purchase one of these surfaces or as many as you like along with a heating bed.
These surfaces are compatible with the widest array of filaments including ABS. PETG, PLA, Nylon, TPU, etc. This is by far one of the most superior BuildTak substitutes to go for and is better than BuildTak by a mile for three reasons.
First, given that the coating doesn't get damaged, Ultrabases are far more durable as they do not lose their adhesion as fast as BuildTak surfaces do.
Second, you are less likely to find a fake Ultrabase even though there are endless BuildTak surfaces available in the market.
And last but not the least, these surfaces do not get warped or deformed.
Overall, Ultrabase is the better and more affordable option given that you are patient enough for your project to cool off for effortlessly convenient removals of your printed projects.
Read More: What is TPU Filament Good For? Here's what you need to know about TPU filament and its uses!
4. Glass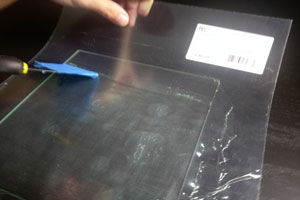 This is yet another classic and popular surface used by users whether it's a mirror tile or a borosilicate tile.
Glass is stiff, sturdy, versatile, and has low thermal conductivity. This means, if used right with patience, they perform impeccably.
For starters, you usually don't need to prep the glass surface with tape or glue unless you are printing a sticky material such as PETG. Due to their uber-smooth texture, you'll notice that the bases of your projects turn out to be insanely smooth.
Low-thermal conductivity means that glass takes quite some time to both heat up and cool down.  While this does results in some waiting before and after printing, it also means that it holds a steady hot temperature more easily.
This is no doubt a superior property as temperature uniformity keeps your printed projects from getting warped or deformed.
5. Fake BuildTak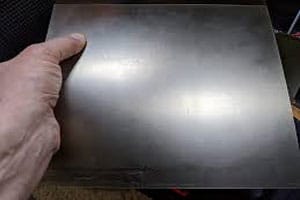 Some manufactures produce surfaces that are fake versions of BuildTak surfaces. They are no doubt cheaper and less durable but can get the job done in emergencies.
Some brands offer fake sheets of steel as well, which offer some flexibility but once bent, they may lose their shape. These fake versions may also be too heavy, making them a little inconvenient to use.
6. Textured Vinyl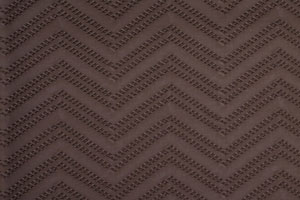 If you are working with PLA filaments and are looking to get some funky texture on your printed projects, then sticking on textured vinyl sheets over flex steel surfaces is one genius way to go.
These types of vinyl are not ideal for other filament materials as they don't come off properly, damaging the vinyl surface. You'll find a wide array of texture options to choose from. Even though they are not very durable, you can easily peel them off to replace them with new textures for maximum versatility.
Conclusion
When it comes to printing surfaces, Buildtak sheets aren't your only option. There are so many smarter alternatives out there that are not only more cost-efficient but are also more versatile, unique, convenient, and durable.
If chosen right based on your filament material and other factors, some of these alternatives are even more superior. You can of course go for other cheaper brands too which provide products similar to BuildTak with variations in their performance and quality.
Rest assured, whichever BuildTak alternative you decide on, one thing is clear- the options are simply limitless!