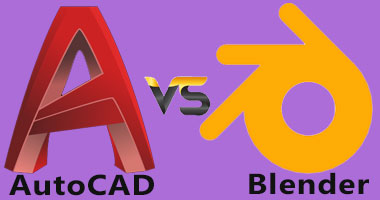 If you're new to 3D printing, you'll likely want to learn everything there's to learn about it.
And that's a great thing to do because learning will help expand your knowledge regarding 3D printing and you can even start your own business in the future!
You probably already know that in order to make models, such as a robot or car parts, you'll need to design them first.
A CAD or a computer-aided design is all you need. This type of software is not only used by 3D-printing enthusiasts, but they are also a must-have for architects and engineers.
There is plenty of CAD software available, with the most famous being AutoCAD and Blender. Both are suitable to be used for designing 3D printing models, but each of them comes with its own perks.
If you're unsure about which one to choose, no worries because we have explained everything about them in this AutoCAD vs Blender article!
What Is AutoCAD?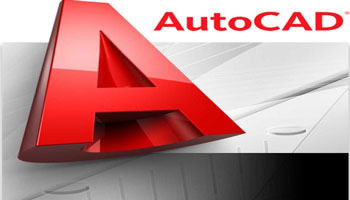 AutoCAD, which is founded by AutoDesk in 1982, has been the top choice for people working in architecture, engineering, and designing fields. It allows users to accurately create models both in 2D and 3D.
Because of its wide range of tools and features, AutoCAD gives its users the convenience of creating complex structures for large-scale projects.
With AutoCAD, users can create not only the basic structure of models but also make them look realistic by adding colors, textures, shadows, and lighting.
Besides, it is possible to animate the created object for conveying stories and emotions to its audience. Users can take their audience for a virtual tour of their newly-designed house or introduce the functionalities of a machine.
Moreover, AutoCAD allows users to add annotations to their work so that clients or co-workers can understand its aspects. A good example is, labeling the diagram of a machine and explaining how it works.
If users also need to specify the measurements of the machine, they can create a separate Excel sheet and then link the file to AutoCAD. Every time the sheet is updated with new information, the file in the AutoCAD will also get updated automatically.
AutoCAD also supports teamwork, so if a team is in charge of a project, they can easily collaborate by importing the PDF files and reviewing their models.
Lastly, users have the freedom of customizing AutoCAD's interface, such as toolbars, menus, ribbons, and palettes. This aspect allows users to stay organized and have easy access to the features whenever they need them. 
Compatibility
While the AutoCAD software is compatible with Windows and macOS, its mobile app is compatible with iOS and Android devices.
Although the software doesn't run natively on Linux machines, users can still have access to it through a virtual desktop.
Pricing
AutoCAD is packed with features that hugely benefit its users. So, there's no wonder why this software is a tad bit expensive than most ones out there.
AutoCAD is available when users subscribe to any of the three subscription plans. It starts with a monthly subscription of $220, an annual subscription of $1775, and a 3-year subscription of $4795.
Apart from that, Autodesk offers a free trial of the software for 30 days. This trial version helps beginners to get acquainted with the features and then decide whether they should purchase the software or not. 
Limitations
1. Start-Up Costs
The start-up costs for AutoCAD can be very expensive due to the costs of hardware, software, and training. Besides, the software requires a PC, so the cost of the PC also needs to be considered. 
2. Time
AutoCAD contains plenty of features that aren't possible for a beginner to grasp within a short time. In order to know everything in detail, you need to take your time for learning and practicing.
3. Computer Processing Power
To ensure smooth workflow, you need to use a computer having high processing power. This is to avoid any lags that occur when you're working on a project.
4. Lines
Unlike illustration software, AutoCAD doesn't let you edit the drawn lines and their location. It produces drawings only from lines but not volumetric models.
5. File Formats
AutoCAD offers a limited number of file formats for importing and exporting. When more powerful programs export files to AutoCAD format, the color, geometry, and effects present in the file are often lost.
6. Colors And Textures
AutoCAD features around 256 colors and a handful of textures, which doesn't allow you to create photorealistic images as you would with illustration programs.
7. Non-Parametric
While it is possible to create 3D models in AutoCAD, editing them requires a lot of steps, which can be time-consuming.
Read More: Do You Need a Good Computer for 3D Printing? Which computers are best for quality prints? We discuss more in this guide!
What Is Blender?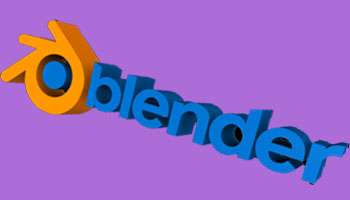 Blender is an open-source software developed by NeoGeo in 1994. It is also popular among people working with visual effects, 3D animations, 3D printed models, motion graphics, and computer games. Although it is widely used for small-scale projects, it is very powerful and does offer professional results. 
Blender helps game developers create their own indie games without extending their small budgets.  They can make the characters and environment look ultra-realistic by using its path tracing feature. Since the software is open-source, anyone can add new tools and features to facilitate the process of completing different projects.
When it comes to 3D animation, users can change the pose of a still character, create bones and skin, and add motion. Not only that, but also they can simulate objects and elements, such as smoke, fire, particles, or a crumbling building.
Apart from that, users can draw 2D objects and characters directly in Blender's 3D space. They can then turn the models into animation for motion graphics or cut-out animation.
To keep things organized, users can customize Blender's interface. They can edit the hotkeys for instant access to tools and actions, split the viewport for convenient viewing of models, and change the color of the interface.
Furthermore, Blender features plenty of extensions that help its users speed up their work. Some examples of such extensions are generators for elements, like trees and clouds, automation of character rigs, fragmentation of objects, and format support for different programs.
Read More: How to Choose 3D Printer Tools as a Beginner. If you're new to 3D printing, check out these helpful tools!
Compatibility
Blender runs smoothly on Windows, macOS, Linux operating systems. It also runs on SteamOS, which is a Linux-based operating system.
Pricing
Despite its wide array of tools and features, Blender is totally free for everyone. That's because the software is licensed as GNU GPL and anyone can make contributions to Blender for new features and improved functionality. 
Limitations
1. Difficult To Learn
Since Blender has a range of tools, settings, and buttons scattered all over the interface, beginners can find it difficult to learn.
2. Lacks External Support
Unlike most software, Blender doesn't let you import or export files directly to other programs. 
Blender Vs AutoCAD- Comparison Chart
AutoCAD is mainly used for creating 3D models for large-scale projects

Blender is mainly used for making 3D animations for small-scale projects

• Creation Of Dimensions
• Creation And Modification Of Objects
• 2D Drawing And Drafting
• 3D Modeling And Visualization
• Annotation
• Dynamic Blocks
• Parametric Constraints
• Text Formatting
• Object Selection And Isolation
• Data Extraction
• Data Linking
• Section Planes
• 3D Navigation
• Rendering
• Visual Styles
• Solid, surface, And Mesh Modeling
• Cloud Rendering
• Automation Of Counting Blocks And Geometry
• Floating Windows
• Quick Measure
• XREF Comparison
• Collaboration
• Customizable UI
• AutoCAD Mobile App


• Grease Pencil
• Rendering
• Sculpting
• Animation And Rigging
• Modeling
• Shape Keys
• Multi-frame Editing
• Onion Skinning
• Weight Paint
• Motion Tracking
• Compositing
• Visual Effects
• Path Tracer
• Masking
• Simulation
• Video Editing
• Python Scripts
• Integration With Pipeline Tools
• Customizable UI


AutoCAD has three pricing plans starting from $220

Blender is completely free

AutoCAD runs on Windows, macOS, iOS, and Android

Blender runs on Windows, macOS, and Linux + SteamOS

• Expensive start-up costs
• Takes a lot of time for grasping all the features
• Requires a computer with high processing power
• Cannot be used for editing and relocating lines
• Limited number of file formats
• Limited number of colors and textures
• Non-parametric


• Difficult to learn
• Lacks external support

AutoCAD Vs Blender- Which One Should You Choose?
Well, you now know about what Blender and AutoCAD have to offer. Both come with their own benefits, and the choice of either software depends on the purpose of usage as well as personal preference.
If you're going to create highly complex models, we recommend you go for AutoCAD. And if you're looking forward to getting your 3D prints done without spending on any software, Blender is a perfect choice.
Hopefully, you've gone through the entire difference between Blender and AutoCAD guide and have made up your mind about specific software. If that's what it is, we hope you make the most out of your projects!