What is the best bed temperature for PLA?
Different temperatures can result in different print results, so finding the right temperature is essential.
This blog post will explore the bed temperature for PLA and why it is crucial to find the right temperature.
We will also look at some tips on achieving the perfect bed temperature for your PLA prints.
The Best Bed PLA Temperature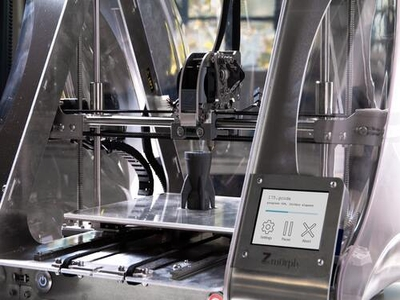 Most people think that the best bed temperature for PLA is around 122 degrees Fahrenheit.
This temperature is cool enough to prevent 3D print warping but hot enough to get the job done.
Using a proper temperature range ensures that the PLA will stick to the bed while printing, but won't warp from the heat.
Another way to ensure that your PLA doesn't warp is to use a fan to cool the print down as it prints.
The other way to prevent PLA warping is to increase the infill percentage.
Overall, finding the right bed temperature is essential for successful PLA printing.
With the right temperature and a few other key tips, you can ensure that your prints turn out perfectly every time.
Now that you have a background on the right bed temperature for your PLA printing, this video will illustrate a print heat tower that finds the perfect temperature!
What You Should Know About PLA Prints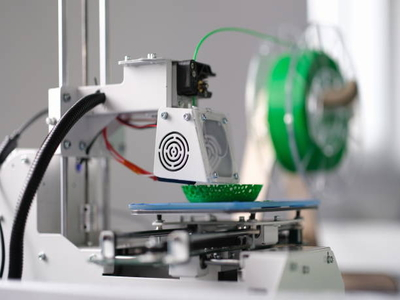 PLA, or polylactic acid, is a 3D printer filament made from renewable resources like corn starch.
It's a bioplastic that's safe to use and easy to print with, making it a popular choice for amateur and professional printers.
PLA filament is available in a wide range of colors, and it can be used to create functional and decorative prints.
If you're new to PLA printing, here are a few tips to help you get the best results.
First, be sure to use the correct printer settings.
PLA has a lower melting point than other filaments, so it's important to use lower temperatures to avoid warping or other issues.
Additionally, because PLA is a rigid material, it's essential to use sufficient support when printing complex shapes.
Otherwise, your print may collapse under its weight.
Finally, once your print is complete, it's essential to let it cool completely before removing it from the build plate.
If you try to remove it before it's cooled, you risk damaging the print.
With these tips in mind, you should be well on your way to successfully printing with PLA filament.
Tips to Get the Best Results With PLA
Here are the 7 best tips for getting the best results with PLA prints:
Start by choosing the proper printer setting on your 3D printer setup. PLA has a lower melting point than other materials, so it's important to use lower temperatures.
Use sufficient support. PLA is a rigid material so complex shapes may collapse under their weight without help.
Once your print is complete, don't try to remove it from the build plate until it has cooled completely. Otherwise, you run the risk of damaging the image.
Use a heated build plate to reduce warping and improve adhesion. 
Use an enclosed chamber to maintain consistent temperatures and reduce the risk of warping.
Store your PLA filament in an airtight container, and keep it away from sources of heat or humidity.
Experiment with different printing speeds, layer heights, infills, and other settings to find what works best for your printer and material.
Final Words
Now you know all about the best bed temperature for PLA filaments.
Different temperatures work better for other people, so it's essential to experiment with what works best for you.