There are many factors to consider when setting your prices to know how much to charge for sublimation shirts.
Factors include the cost of materials, the amount of labor involved, and your overhead costs.
This guide will help to walk you through deciding how much to charge for sublimation shirts to find a price point that works for both you and your customers.
Why Should You Use Sublimation Printing For Your Shirts?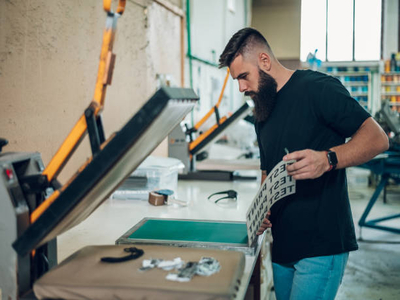 Before examining how much to charge for sublimation shirts, let's see what makes it important.
Sublimation printing is a printing process that uses heat to transfer dye onto fabric to create a vibrant, full-color print that won't fade, crack, or peel over time.
Unlike screen printing, sublimation printing doesn't require any setup fees or minimum orders, so it's an excellent option for small businesses and one-time projects.
3 Advantages
This gives sublimation prints many advantages over traditional prints:
First, they're much more resistant to fading and other forms of wear and tear.
Second, they provide a much higher level of detail and color saturation.
And third, they're quite comfortable to wear since the ink doesn't add a layer of material to the shirt.
This video below further explains the differences between sublimation and screen printing:
The versatility of Sublimation Printing
Sublimation printing is the way to go if you're looking for a shirt that will make a statement.
In addition, sublimation printing is extremely versatile – it can be used on a wide variety of fabrics, including polyester, nylon, and spandex.
As a result, sublimation printing is an ideal choice for custom T-shirts, sports sublimated jerseys, and other garments.
Sublimation printing is the way to go if you're looking for high-quality, durable prints that won't break the bank.
Read our related article on the Best Shirts for Sublimation to see which materials work – and which don't!
How Does The Pricing Work For Sublimated Shirts?
So, how much to charge for sublimation shirts? A few different things will affect the price of a sublimated shirt.
The Design
The first is the design itself. If you already have a design created, great!
If not, you may need a team of skilled designers to help create something unique and eye-catching for you.
The Colors
The second factor is the number of colors in your design.
More colors mean a higher price, but don't worry – your team can work to cut down costs by creating a design that fits your budget.
The number of Shirts
Finally, the number of shirts you order will also affect the price.
The more shirts you order, the lower the price per shirt.
So, if you're looking for a great deal on sublimated shirts, be sure to order in bulk!
Read this article on How Much to Charge for Vinyl Shirts to get an idea of the market!
Factors That Affect The Final Price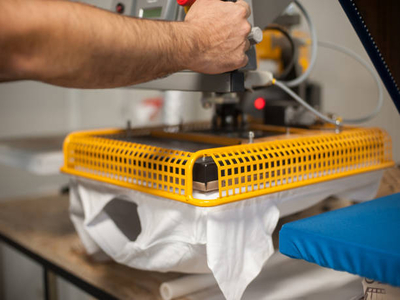 Many factors can impact the final price of a sublimated shirt. One of the most important factors is the quality and type of fabric used.
High-quality fabrics are generally more durable, which means they can withstand more wear and tear over time.
Additionally, it is essential to consider the dye-sublimation process itself, as different techniques may produce different results.
For example, using faster drying times or multiple ink layers could increase the vibrancy of the color in your sublimated shirt design.
In addition, other factors such as heat treatment and finishing methods can also affect the result.
By considering all these factors, you can help ensure that your sublimated shirt looks great for years to come!
Read our related article on the Different Types of Shirt Printing. See the different methods for shirt printing!
How Much to Charge For Sublimation Shirts
So, how much to charge for sublimation shirts? You can make a sublimation pricing chart!
One of the most important considerations when it comes to pricing sublimation shirts and other apparel.
At first, glance, determining how much to charge for these items might seem like a daunting challenge.
After all, different factors can influence pricing, including material costs, the number of items ordered, and more.
However, by carefully considering your options and analyzing several key factors, you should be able to come up with a fair and reasonable price for your sublimation shirts.
Cost of Raw Materials
One of the most important considerations when determining price is the cost of raw materials.
Sublimated items are generally more expensive than standard t-shirts due to their complex printing process and premium materials.
Target Market
It is also important to consider your target market and where you plan to sell your products.
For instance, smaller shops may be able to charge higher prices per unit than larger suppliers because they will not have as much buying power.
On the other hand, large retailers that offer affordable pricing on bulk orders may be able to reach a wider audience and ultimately generate more sales in the long run.
Overall, determining how much to charge for sublimation shirts involves balancing various factors, such as supply costs and consumer demand.
7 Tips to Reduce The Cost Of Production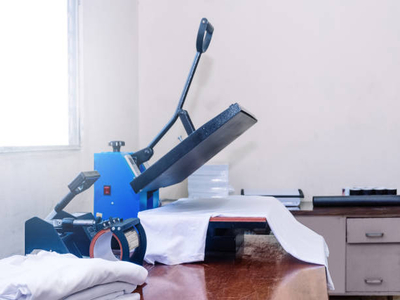 There are a few key ways to reduce the cost of producing sublimated shirts without sacrificing quality or style:
Use high-quality materials
One of the best ways to reduce costs while maintaining superior quality is to choose high-quality materials to sublimate on.
Less Ink and Colors
Consider using less ink or fewer colors in your design.
Using a limited number of ink layers and avoiding unnecessary details can help reduce material costs.
Simpler Design
Go for a more straightforward design.
Opting for a more simplistic design can also help reduce production costs, while still creating an eye-catching and stylish final product.
Review Suppliers
Look for suppliers that offer cheaper printing costs or bulk discounts.
By shopping around and comparing prices, you may be able to find more affordable options for your sublimation shirts.
Heat Press
Use a heat press rather than an iron.
A heat press machine is more efficient and often produces better results than traditional irons, which can help save time and money.
Pre-treat Fabrics
Pre-treating your fabrics before sublimation can help reduce the overall cost of production by minimizing ink waste.
Choose Transfer Paper
Choose a top sublimation paper.
Using a high-quality transfer paper can also help reduce costs while ensuring superior results.
By following these tips, you can help keep your sublimation shirt production costs low without compromising quality or style.
How Do You Market And Sell Sublimated Shirts?
Once you have determined how much to charge for your sublimated shirts, it is important to consider how you will market and sell them to maximize your profits.
Three key strategies can help you successfully market and sell sublimated shirts:
Focus on high-traffic areas. When selling sublimated shirts, you should target locations that are likely to draw in many customers, such as busy shopping districts or popular events and festivals.
Use attractive displays. Creating eye-catching displays is another great way to attract attention and boost sales. Make sure your shirts are neatly folded and displayed in an easily visible location.
Offer discounts or promotions. Offering discounts or promotions on your shirts can also be an effective way to increase sales. For example, you could offer a buy-one-get-one-free deal or give a percentage off for bulk orders.
By following these marketing and selling tips, you can help ensure that your sublimated shirts are a success.
Final Words
Now that you understand how to price your sublimated shirts, it's time to put this information into practice.
These tips are just a guideline.
You may need to adjust them based on your specific market and product.
Armed with this knowledge, you can start charging what your products are worth and start making some serious profits in the sublimation industry!
Articles You Might Enjoy Reading: