What is the hot end of a 3D printer?
The hot end heats and forces the material through the connected nozzles and is often made of a sturdy, conductive metal structure.
It's a key component of a 3D printer, and problems with it can have significant consequences on a print.
In this post, we'll look at some of the best 3D printer hot ends, as well as their characteristics, pricing, compatibility, and more.
Hot Ends and What to Look For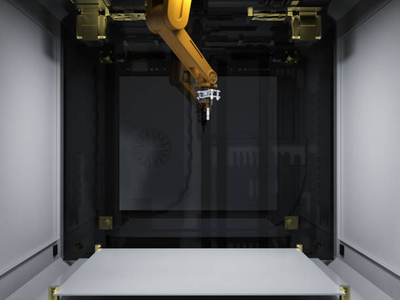 The hot end is comprised of a heating block, throat, PTFE lining (i.e. optional), and PTFE coupler.
Before we get into the top options and how they work, let's go over a few things to keep in mind while shopping for hot ends.
Compatibility with 3D printers
Obviously, you'll want to make sure that the hot end is compatible with your 3D printer model or has modifications that can make it compatible.
Nozzle compatibility
The nozzle screws into the heater block of a hot end, so make sure your nozzle size(s) can work with any hot end you buy.
Heat containment
Heat creep is when heat spreads from one part of a hot end to another and is a common reason for blockages.
Heat creep can be prevented by a quality hot end.
The less likely it is to clog, the better the hot end's ability to contain heat and maintain a constant "melt zone."
Even while printing for lengthy periods or with high temperatures (such as those required by materials like PC), higher-quality hot ends will dissipate heat more effectively.
If you're a visual learner, this video is for you! It shows what different hot ends look like and how they work:
Top Hot End Options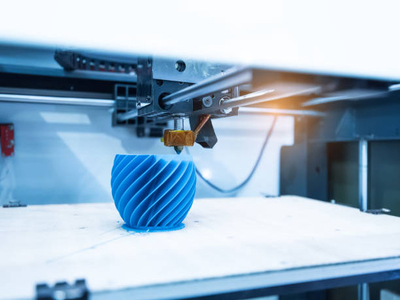 Micro Swiss All-Metal Hot End
For consumers who want to use materials with high printing temperatures, the Micro Swiss All-Metal Hot End is a fantastic choice.
The heatsink resembles the stock hot end on Ender-series printers or Creality CR.
The Micro Swiss has no PTFE liner, allowing it to attain high temperatures of around 536°F without releasing harmful gases.
However, because all-metal hot ends have greater temperature ranges, they are more likely to clog (i.e., heat-creep clogs).
Micro Swiss All-Metal Variant
The Micro Swiss All-Metal variant also has an all-metal throat, which is constructed of Grade 5 titanium alloy.
Micro Swiss claims this material has 3x less thermal conductivity than stainless steel, the usual material for hot end throats.
The filament diameter is 1.75 mm supported on 3D printers and it fits most FDM Printers (for example CR-10, and Ender 3).
The price is almost $65.
E3D V6
The E3D V6 has a proven track record of delivering high-quality prints on a wide range of materials.
The E3D has a wide selection of 3D printer nozzle options for every user, from tiny 0.15-mm nozzles to the enormous SuperVolcano, and everything in between.
The V6 also comes with a large number of customization options, ensuring that your needs are met.
The V6 fits most FDM printers with a filament diameter of 1.75 mm (3 mm) and costs between $50 and $100 depending on the model and kit.
Mosquito Slice Engineering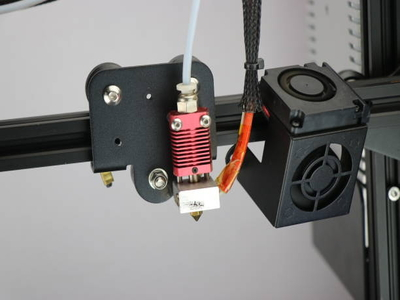 The Slice Engineering Mosquito is a new hot end design that takes a nontraditional approach to the conventional heatsink-heater block combination.
Instead of employing a thin, metal heat "break" to connect the heatsink to the heater block, it uses a strong metal frame.
Because there is no longer any mechanical load, a more efficient copper sink can be used in place of the large, aluminum heat sink used by most other hot ends.
This will effectively prevent heat creep.
The heater block is fastened directly to the frame with four sturdy rods, making installation a breeze.
There are also no oddly-shaped mounts to deal with here.
Mosquito Line of Nozzles
The Mosquito comes with E3D's entire line of nozzles, and Slice Engineering also makes its Vanadium nozzles.
The filament diameter is 1.75 mm and the Mosquito is compatible with most FDM printers.
It costs between $145 and $185 depending on the model.
E3D Hemera
Finally, E3D has created the E3D Hemera, which is intended to be an all-in-one solution for 3D printer extrusion.
The Hemera combines a hot end and extruder into a single compact design, like the Titan Aero that debuted before it.
The Extruder
The extruder is made up of custom-made motor faceplates that are also used in the extrusion, giving a very compact structure.
Not only does this compactness minimize wobbling during printing, but it also allows for a tiny filament path.
The Filament
The filament goes straight from the Hemera's two-drive feeder gears into the connected hot end.
This is especially useful for flexible filaments, which can be difficult to handle.
Hemera's heatsink screws directly on the motor faceplate – the original one mounted via a detachable backplate and is no longer available.
This heatsink changes the direction of the air away from the print bed.
The filament diameter is 1.75 mm and it fits on most FDM printers.
Its cost ranges from $120-$150.