There's a lot of debate surrounding which 3D printing material is better: SLA vs PLA?
In this blog post, we will explore the pros and cons of each printing material to help you decide which is best for your needs.
Let's get started!
SLA Vs PLA: Understanding What They Are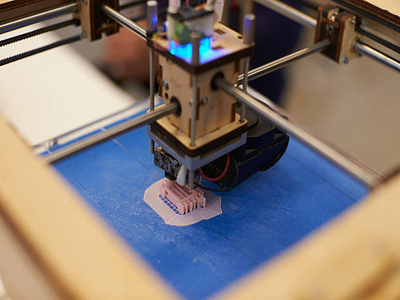 SLA and PLA are two of the most commonly used materials for 3D printing.
While many people have heard of these 3D printer terms, they may not fully understand what they refer to or how they differ from each other.
SLA stands for selective laser sintering, while PLA refers to polylactic acid.
These terms refer to different methods used to create 3D-printed objects using various types of plastic.
SLA Process
SLA uses a high-powered laser to melt and fuse small particles, resulting in a fine and highly detailed print surface.
This process allows for intricate designs and complex shapes, ideal for jewelry and figurines.
PLA Process
PLAs utilize a completely different approach, fusing individual strands to form strong yet lightweight structures.
This results in more industrial prints, making them perfect for mechanical parts and architectural models.
Read More: 3D Printers for Architects. If you're a professional, you need these high-quality printers!
Suitable for Different Projects
SLAs are better suited for smaller projects that require precision, while PLAs are more often used for larger items with more demanding requirements.
Ultimately, the choice between these two materials is highly dependent on the specific needs of your project as well as available technology and budget constraints.
Whether you're looking to create fine jewelry or large-scale prototypes, understanding what types of designs work best for SLA vs PLA will help determine which material to use with 3D printing.
PLA Benefits Over SLA
PLA is a popular choice for 3D printing filaments because it is biodegradable, non-toxic, and easy to use.
The best PLA filaments are available in a wide range of colors, making them versatile materials for a wide range of applications.
PLA has a few other key advantages over SLA:
First, PLA is made from renewable resources, making it a more sustainable option.
Additionally, PLA is easier to print with because it doesn't require the use of toxic chemicals.
Finally, PLA is typically less expensive than SLA, making it a budget-friendly option for many people.
PLA also has high strength and durability with low warping.
Finally, it has good layer adhesion, is biodegradable, and is eco-friendly.
PLA is an excellent choice for anyone looking to 3D print functional, high-quality parts.
Whether you are an engineer working on prototyping projects or a hobbyist who enjoys 3D printing, PLA can be an excellent option for your needs.
SLA Benefits Over PLA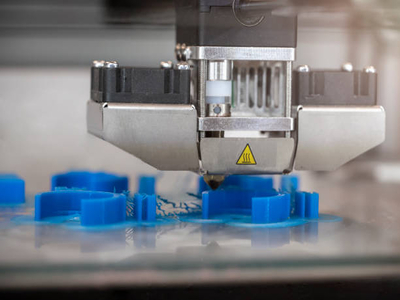 SLA printing works by using a laser to cure a photosensitive resin, layer by layer until the desired model is created.
This process results in very accurate and precise prints with smooth surfaces.
SLA printers are also generally much faster than other types of 3D printers, and there are several benefits of SLA printing over PLA printing:
First, SLA prints are typical of higher quality, with smoother surfaces and more intricate details.
Second, SLA printing is faster than PLA printing, so you can get your prints more quickly.
Finally, SLA resins come in various colors and finishes, so you can create prints that look exactly the way you want them to.
If you are looking for a fast, high-quality 3D printing option, then SLA may be the right choice.
Whether you are an engineer, designer, or hobbyist, SLA printers can help you create amazing 3D prints with ease.
The Cost
The cost of SLA and PLA printers can vary depending on the brand, size, and features. In general, SLA printers tend to be more expensive than PLA printers.
This is because SLA printers require more precise and expensive parts and resins that can be costly.
However, the higher cost of SLA printing often results in higher-quality prints with more accurate and detailed features.
Ultimately, the cost of the printer will be one of the deciding factors in which technology you choose.
If you are looking for a high-quality print, then SLA may be the right choice.
If your budget is more limited, then PLA may be a better option, as it is generally less expensive.
Read our related article where we review a Cheap SLA 3D Printer option.
Which Technology Is Better For Specific Applications?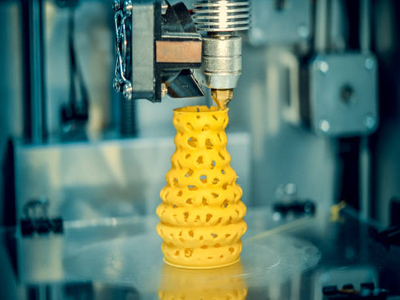 There is no clear answer to this question, as both SLA and PLA printing technologies have their unique benefits and drawbacks. 
Each type of printer has its strengths and weaknesses, so choosing the right printer for your specific needs is important.
SLA may be better if you need a fast, high-quality print, but if you're working with a limited budget, then PLA may be a better choice.
The video below further compares SLA and PLA with an added bonus:
Final Words
So, what's the verdict: SLA vs PLA? Which is better for 3D printing? The answer isn't cut and dry.
Each type of filament has its unique benefits and drawbacks that are worth considering when making your final decision.
SLA vs PLA – whichever technology you choose, remember that practice makes perfect, so keep experimenting.
Articles You Might Enjoy Reading: