Jerseys are created from polyester or synthetic fabric that is breathable, moisture-wicking, and quick-drying, keeping fabric light and cool.
These benefits make this material the perfect choice for athletic wear, performance clothing, and yes, sports jerseys especially during hot and muggy weather.
However, printing designs on this material are tricky due to those same benefits and its inability to absorb liquids.
In this post, we are going to discuss what is a sublimated jersey and why sublimation is the best printing technique for jerseys.
What Is Sublimation?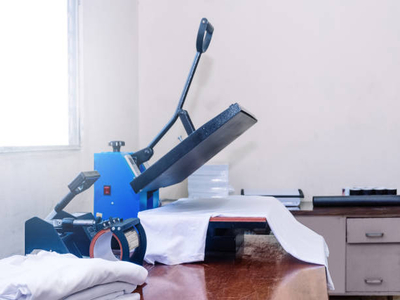 Sublimation is one of the most versatile printing processes in today's market as it is a method of transferring high-resolution images to textiles using cutting-edge technology.
With sublimation, the dye has to be turned into vapor in order to be absorbed by the fabric by transforming liquid ink into gas and then depositing the gas onto a surface.
Because this process works great with materials that cannot absorb liquid inks, sublimated jerseys are just one example of how sublimation allows for limitless possibilities.
Looking for other ways to spread team spirit? Learn How to Make a Banner With Cricut using sublimation!
What Is A Sublimated Jersey?
Polyester does not absorb liquid dye due to its moisture-wicking capabilities, the very benefit that makes this material so popular.
Because polyester is synthetic it is difficult to color using dyes or traditional methods of dyeing textiles, unlike natural materials like cotton or silk.
This is where sublimation printing comes in.
Not only is sublimation printing durable, wear-resistant, and flexible, polyester materials can take on any color or pattern.
Sublimated jerseys are perfect for the perfect mix to help your team stand out.
Want to see how a sublimation jersey is made? Check out the short video below that shows how to make a sublimation jersey step-by-step.
Read More: Dreamvan Heat Press Temperature Guide. See which heat setting you need for different materials!
Pros and Cons of Sublimated Apparel
Benefits
Sublimation is an ideal process for ordering larger quantities of custom jerseys, especially when you are ordering more than 10 items.
Unlike other printing methods, sublimation does not require multiple steps and allows you to print an entire design with full color and 3D effects in one process.
Thus, you will save time and money with sublimation printing as jerseys are not being screen printed by hand, and completed in one go.
Because sublimation produces high-quality results that are resistant to fading and wear over time, your jerseys will have a long lifespan.
Ultimately, if you have a bit more of a lead time before your order is completed, sublimation may be the best choice for your team or organization's custom jerseys.
Disadvantages
While it can be used on most types of fabrics, it works best on white or light-colored fabrics.
This is because the dye attaches to the fibers of the fabric directly, without using coloring agents in between.
In addition, because the color is absorbed into the fibers of the fabric, becoming part of them rather than sitting on top of them, any existing colors in the fabric are also affected by sublimation.
The major disadvantage of polyester materials is that polyester fabrics are difficult to clean, are more prone to stains, and are ultimately more difficult to wash.
Check out this article on How to Do Sublimation With Cricut. If you have a Cricut, you can make jerseys at home!
Types of Sublimation Jerseys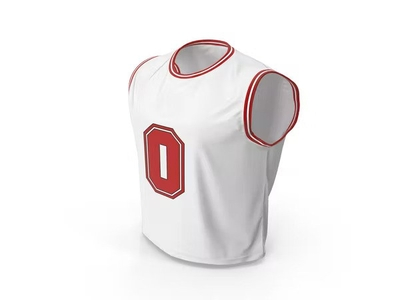 Basic Sublimation
Basic sublimation jerseys are best for simple, single designs, logos, or graphics that are printed directly onto the garment.
All-Over-Print (AOP) (Full Sublimation)
All-Over-Prints are when a design is printed into a large piece of fabric which is then folded and cut into the object desired, i.e. a jersey.
However, any creases or folds are left white and may leave unwanted streaks.
Cut-Sew
The designs are printed on fabric and then cut out and sewn into the athletic shirt or garment.
This is the best approach to making a jersey, but it takes more steps and equipment, so it is more expensive and requires smaller orders.
Articles You Might Want to Read