Are you among the burgeoning population of 3D printing enthusiasts?
If so, have you considered how to make 3D prints food safe?
There are many potential hazards are associated with 3D printing, so ensuring that your creations are food safe is a relatively easy way to mitigate some of these risks.
In this article, we will discuss how to make 3D prints food safe.
How to Make 3D Prints Food Safe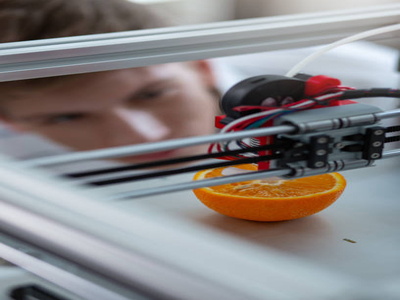 This technology offers many benefits in the food industry, including increased customization, streamlined production processes, and reduced waste.
However, to ensure that your 3D-printed food items are safe to consume, it is important to take simple precautions.
You can take a few simple steps to ensure that your 3D-printed items are food safe:
First, it is important to choose a food-safe filament material and use the right settings when printing.
You should also clean and disinfect your 3D printer before and after use.
Finally, it is essential to store filaments and your 3D-printed food items properly to prevent contamination.
By following the tips outlined above, you can help to ensure that your 3D-printed food items are safe for you and your loved ones to enjoy.
So, why not give it a try?
Benefits of Using 3D Printing for Food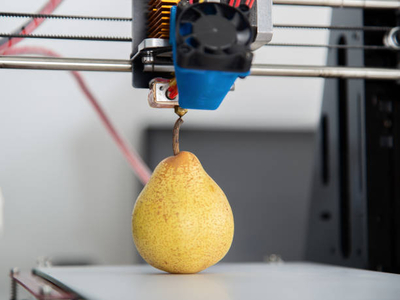 There are many benefits to using 3D printing technology to produce food items:
Customization and Personalization
The main benefit of using 3D printing to create food items is that it allows for customization.
With 3D printing, you can create foods perfectly tailored to your tastes and dietary preferences.
This process of customization and personalization makes it possible to produce items that meet unique dietary needs and preferences.
Efficiency and Quality
Furthermore, because this technology helps to simplify production processes and minimize downtime, manufacturers can increase efficiency and improve product quality.
Reduce Waste
Additionally, the use of 3D printers reduces waste, as only the material needed to create an item is used rather than whole pieces of material.
Overall, 3D printing in the food industry offers many exciting opportunities for innovation and growth.
Want to see inventor Giuseppe Scionti serve a 3D-printed vegan steak that tastes like real meat? Watch the impressive video below!
Challenges That Come With Printing Food
Aside from the potential benefits, there are some drawbacks to consider.
Nutrition is difficult
For one, it may not be easy to create consistently nutritious foods using a 3D printer.
This is because the materials used in this type of printing often don't have sufficient nutritional value on their own.
Food Safety Precautions
You must also ensure food safety.
This requires taking many precautions, including choosing the right filament material, using the correct printing settings, and taking care to clean your 3D printer.
There are also concerns about the safety of food produced using this technology.
There may be issues with contamination due to bacteria or other contaminants, or other substances may be unintentionally incorporated into your final product.
Financial Challenges
Finally, there are financial challenges associated with printing food items.
To make these products competitively priced and viable for large-scale production, they must be manufactured cost-efficiently, requiring significant research and development investments.
Thus, while printing food is an exciting new frontier in the world of food production, it comes with its fair share of challenges as well.
The Future of 3D-Printed Food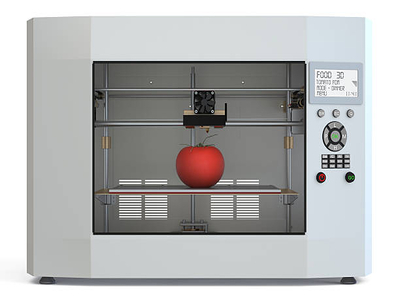 The future of 3D printing holds many exciting possibilities, especially regarding food production.
With recent advances in technology, you can print complex structures using food as the building material, opening new avenues for food safety and security.
The Overall Benefits
These innovative structures look and taste great, and they can also provide some nutrients, filling a crucial need in today's world.
These printed foods can also have important cultural and artistic value, enhancing our enjoyment of meals and making dining experiences exciting.
The future of 3D printing and food safety is an exciting and rapidly evolving field, with many opportunities for innovation and growth.
As consumers become more interested in personalized, customized food products, the demand for 3D-printed foods will increase.
More Research Is Needed
However, to ensure that these products are safe for consumption, it is important to continue researching and developing new food-safe materials and methods.
Only by doing so can we truly harness the potential of this transformative technology.
Overall, the future of 3D printing holds tremendous potential for improving both our physical health and our gastronomic pleasure.
So let's raise a toast to this exciting new frontier!
Final Words
Now you know all about how to make 3D prints food safe. Remember to always test your printouts in a small area before scaling up.
It is essential to take the necessary precautions when printing with edible materials, and we hope that our tips have helped you understand the process better.
Articles You Might Enjoy Reading: