Sublimation is the process of turning ink into gas and then the design is applied with heat to the fabric.
This process embeds the ink into the fibers, making sublimation a more permanent process than other dye printing techniques.
When using a dye-sublimation printing technique coupled with high-quality materials, it is possible to produce high-quality items that appeal to your target audience.
In this post, we are going to discuss what types of high-quality materials work best, what materials to avoid, and how you can master sublimation printing.
What Material Can You Sublimate On?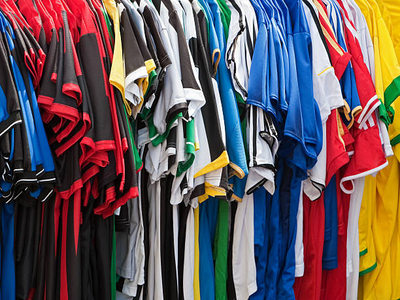 Avoid Cotton
One material that is not well-suited for sublimation printing is cotton as the fibers in this natural fabric have trouble bonding with the dyes in sublimation ink.
This makes it difficult to achieve high-quality prints on cotton products.
Instead, many makers and manufacturers turn to other materials like polyester or nylon.
Read this article on How to Do Sublimation With Cricut. If you have a Cricut, you can do sublimation projects at home!
Polyester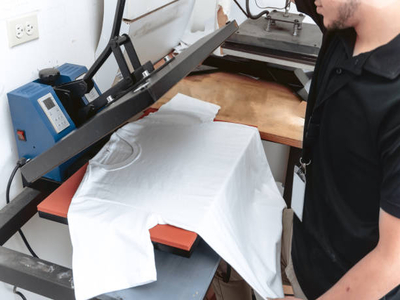 Polyester is a breathable, moisture-wicking material that is specifically designed to not absorb liquids.
Because of this, traditional screen printing methods do not work as well as they require liquids to be absorbed into the fibers for the design to stick.
Sublimation ink, on the other hand, is capable of linking with polyester molecules, allowing you to transfer your designs with the highest degree of precision.
Read More: How to Do Sublimation With Cricut Maker. Learn how to do sublimation with your Cricut!
Nylon, Lycra, and Other Materials
Many designers and manufacturers turn to a variety of blended fabrics that combine different types of fibers.
These blends can include a range of materials such as nylon, lycra, spandex, and synthetic fibers in order to achieve the desired properties and performance specifications.
In general, blended fabrics offer improved strength, elasticity, wear resistance, and other desirable traits.
Because of these traits, they are often used in high-performance clothing applications such as athletic wear and protective wear for workers.
The video below illustrates how to use Photoshop to design an 3D birthday shirt and then use sublimation printing to complete the process:
Read our related article on the Best Shirts for Sublimation to learn more about materials!
Final Thoughts
When it comes to sublimation, there are many different types of materials that can be used in order to achieve the desired results.
In general, however, polyester and blended fabrics offer the best results in terms of color quality and durability.
Articles You Might Want to Read