If you're looking to start a t-shirt business or add new designs to your wardrobe, you may wonder how to do sublimation on dark shirts.
Sublimation is a printing process that allows you to create detailed designs on clothing using a special printer and transfer paper.
However, getting the results you want can be tricky if you're working with dark fabric.
This article will walk you through the steps for learning how to do sublimation on dark shirts successfully.
Let's get started!
Sublimation On Dark Shirts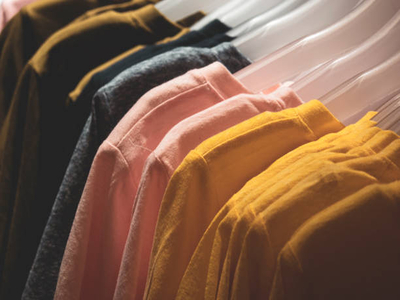 Now, let's see how to do sublimation on dark shirts.
There are many ways to do sublimation on dark shirts, but one of the most popular methods is to use a heat press.
Gather Materials
To start, you will need to gather all of your materials to sublimate on.
These include a heat press or thermal transfer machine, a cardboard sheet or rubber pad, water-based sublimation ink, and dark-colored fabric suitable for sublimation printing.
Once your materials are ready, you can begin prepping the shirts for sublimation printing.
Print Design
First, you will need to print out your design onto transfer paper using an inkjet printer.
Once your design is printed onto the transfer paper, place the paper and shirt together on a cardboard sheet or rubberized surface.
Put Inside Heat Press
Then, put the sheets inside the heat press and apply even pressure for several minutes until the print has cooled down and adhered fully to the shirt.
Once your design has been transferred successfully onto the shirt, it should be nearly impossible to wash off or wear away quickly.
With practice and care, you can use this method to create high-quality and long-lasting sublimation prints on dark shirts that look beautiful and professional.
Need a heat press? Here's a guide on the Best Heat Press options out there.
Step-By-Step Guide
Step 1: Get A High-Quality Printer
Start by choosing high-quality sublimation machines for shirts.
Ensure that the ink and paper used are designed for sublimation printing, which involves high temperatures and pressure to transfer dye into fibers.
Step 2: Next, Choose Your Design Carefully
This step is significant for sublimation on dark shirts – since the dye is applied directly to the material, the design needs to look good in light and dark colors.
If possible, experiment with a few different Photoshop ideas or graphics software techniques before printing them out.
The video below gives some great tips on using Photoshop for t-shirt graphics!
Step 3: Follow Instructions To Start Printing
Once you have your design ready, upload it to your printer or use a transfer sheet if you are working with heat press methods.
Follow all instructions carefully to ensure proper application of the dye onto your dark t-shirt material.
This may require one or more printings depending on how much detail is involved in your design.
You can also try sublimation paper for dark shorts.
Step 4: Let The Design Dry
Once you have applied the desired amount of dye onto your shirt, allow it to dry completely before pulling off any transfer tape or other covering materials used during the application.
Step 5: Heat The Shirt In The Press
Once your design is dry, it's time to use your heat press or thermal transfer machine to set the dye into the shirt fibers.
Step 6: Let The Shirt Cool Completely
After applying heat to the shirt, allow it to cool completely.
It's important you let the shirt cook completely before wearing or washing it.
This will help set the design into the fabric and make it less likely to fade over time.
With these 5 simple steps, you can successfully do sublimation on dark shirts and create beautiful prints that will last for years.
Just remember to take your time, be careful with the process, and always use high-quality materials for the best results.
Pro Tips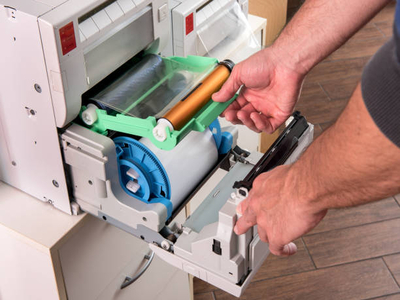 Now you know how to do sublimation on dark shirts, so let's get on a few tips to make it efficient!
1. Use High-Quality Sublimation Ink And Transfer Paper
This is important no matter what you're printing, but it's essential when working with dark shirts.
Your ink and paper quality will significantly impact how the print looks and how long it lasts, so be sure to invest in good materials.
2. Avoid Using Cotton Shirts
Cotton shirts are not ideal for sublimation printing because they are not as absorbent as other fabrics.
This can cause the ink to spread out too much and result in a lower-quality print. Instead, try using polyester, rayon, or other synthetic materials.
3. Use A Heat Press To Apply The Prints
Although it's possible to use an iron to apply the sublimation prints, a heat press will give you much better results.
Heat presses are designed specifically for this purpose and will help you achieve consistent, high-quality prints.
4. Let The Shirt Cool Completely Before Wearing
It's essential to let the printed shirt cool completely before handling, wearing, or washing it.
This will help ensure that the print looks good and doesn't come off quickly in the wash.
Final Words
Now that you know all about how to do sublimation on dark shirts, it's time for you to get started!
Pick up a few ink packages and some blank shirts, and be sure to let us know how it goes in the comments below!
Articles You Might Enjoy Reading