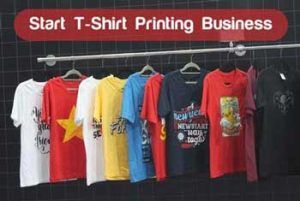 Recently, a lot of people are developing an interest in starting a business. While some do that to gain financial independence, others do that to become employers themselves.
To successfully start a business, you will require money for logistics, marketing, hiring a shop, and so forth. One thing that has, however, been a hindrance to most is the capital to start.
Luckily, there are a few businesses that you can start with little money and hard work. T-shirt printing is one such thing that never goes out of touch for different reasons. For one, t-shirts are a staple part of people's wardrobes, and most people don't like plain boring ones.
So why not take advantage and start printing on t-shirts? And you can start from home with close to nothing.
Knowing that most people at start-up level only have a shoestring budget, we have decided to make things effortless for you by bringing you a stress-free and fast way to start a t-shirt printing business with little money.
How, you ask?
Well, that is what we are here to tell you. So read on to find out more.
Guidelines for Creating a T-shirt Printing Business under Budget
Starting a business is no easy fit; now add a small budget to it, almost impossible you may say. Well, as much as it is a difficult task, it is not impossible, especially if you follow the right guide.
Here are a few vital tips to help you start a cost-effective t-shirt printing business;
1. Write Your Business Plan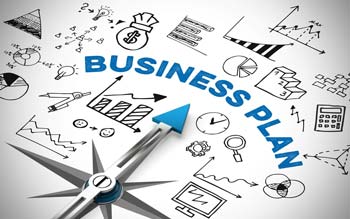 Writing a business plan is the first thing you should do when starting any business. It is just like laying the foundation of your building. If you have a proper and well-written business plan, then you have taken care of most of the planning.
For a business plan to be successful, it should have the following components;
Legal structure
Market analysis
Sales and marketing plan
Product offered
Financial plan
The written words will serve as a detailed guide for the business. It could be written as a long term document, e.g. for 5-10 years from inception or a short term document only covering about six months to 1 year of the business ideas.
To save cost, opt to write the plan yourself or get a family/friend to do that for you. Preparing it is not difficult; you can find a free online template. Just make sure you do proper market research and have an estimation of the expenditure.
2. Acquire the Necessary Training
You must know what you will be doing before starting a business. This includes learning how to print on shirts, operating the machines, keeping records, and more. If you have hired someone else to help, it is equally vital that they learn the trade.
Since you are working on a budget, if you do not have the money to pay for training, internships and volunteering are other options.
What you need to do is go to a similar business for a few weeks. This way, you would learn how to manage yours better. It can also be unpaid if they aren't willing to pay you.
3. Identify and Decide your Niche
Since virtually everyone wears a t-shirt, there are bound to be different interests in them. Various images and writings that can be found on t-shirts these days. So knowing the type you would want to create is very important.
Selecting a niche should not be a hard task. All you need is think of what type of content you are good at creating and its appeal to the general public. Also, decide your target market based on their age group, background and gender. Knowing these will help you focus on your intended products.
When doing this, ensure that you decide on unique and easy designs that you can work with. Furthermore, having more than one niche and then going over them carefully can help. You can also decide to make a few samples to test market appeal before settling for one niche.
After you have decided, you should check the running cost and compare with your budget; this will keep you grounded and ensure you don't start a business on a deficit.
4. Select a Printing Method
There are different methods used in printing on t-shirts. The type of technique you choose to use is critical such that it can hike up your budget or bring it down. Some of these methods will require you to purchase complex machines.
These methods include;
a. Screen Printing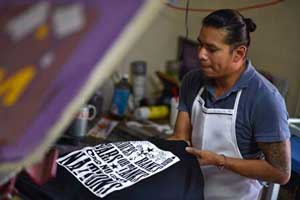 This method produces one of the best and neat finishes in t-shirt printing. It is, however, expensive to run. This is because you will need a lot of equipment like screen, squeegee, emulsion liquid, ink and more.It is also time-consuming and requires a certain level of mastery.
If you want to choose this method, you can buy used equipment or decide to make your tools; like the screen. We listed necessary t-shirt printing materials list here.
b. Heat Transfer

This is a more popular method for printing. It is a versatile method and can be done improvising instead of buying the machines. This way, you can save money on purchasing the equipment.
For instance, you use a printing machine to print out designs before transferring, but you can create your design on adhesive vinyl and then cut it out without having to print. Also, in place of a heat press machine, you can opt to use an iron for graphic transfer. The heat transfer paper printer post has some extra features for better printing.
This method is effective for start-ups and Do-It-Yourself enthusiasts. As the business progresses, you can upgrade by buying the needed machines.
However, while using improvised tools, you will need to be extra careful and cautious. Doing so will ensure that your work comes out neat and immaculate.
c. Direct-to-Garment Printing
In this method, the essential item you need is a printer. It is a method that requires the use of a specialized printer to print directly on the shirt. The outcome is usually clean and tidy.
The shortfall of this method of printing is that it cannot be used for bulk work, and the cost of the printer is high.
d. Embroidery Printing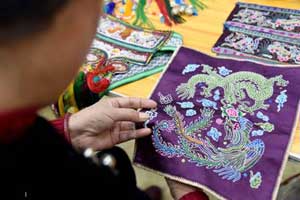 This is a pretty old method of printing on a shirt. It involves the use of the sewing machine to create a unique design on shirts. The technique is common for prints on polo shirts.
One reason this method is not very common is that it requires rigorous labor and is not suitable for start-ups because of the cost involved.
5. Create and Showcase Your Brand
The brand is one of the essential parts of the business. It encompasses the business name, logo and products. This is what is visible to the outside world.
Now that you have decided on your niche and the method of printing, it is time to start creating designs, print them out, snap photos and post online.
By this time, you would have already created your online platform; a website, Instagram and Facebook business accounts.
It is vital to create a brand identity that is easy to remember and eye-catching at the same time.
6. Advertise Your Business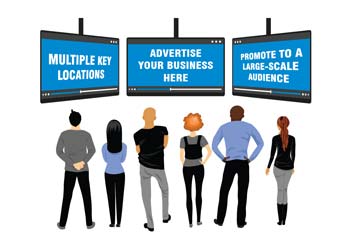 One of the best ways to market or advertise your goods is through word of mouth. So you must let people know about your business. Also, ensure that the quality of the t-shirt is top-notch. This way, you get returning customers who are more likely to refer others to you.
Print out business cards, flyers and pamphlet and distribute them to people at gatherings and events.
Social media is another vital marketing tool. Remember to take shots of new designs and post them there.
7. Set up a Delivery or Pickup Method
If you are working from home, you must have a method for pickup and delivery. It will go a long way in making sure that the products get to the customers in good condition.
A lot of ways are available that you can choose to deliver goods to customers. Some of them are logistic services, drop-shipper services, and local delivery services. Do a market survey and decide which is more cost-effective for your business and customers.
Extra Tips on Starting a T-Shirt Printing Shop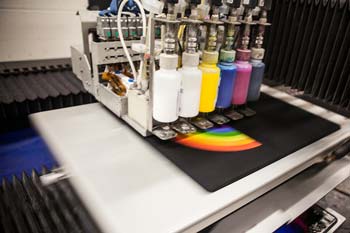 Other things to consider when starting a t-shirt printing business on budget includes;
If your budget is tight and you can't do the above, work with Print-On-Demand (P-O-D) services. How does it work? All you need is an excellent computer to create your unique designs. Advertise and get the customers, and then you send the design to the P-O-D. They will then print the shirt for you.
When making design for shirts, ensure that you make perfect and unique shirts. It does not have to be complicated, just something outside the box.
The quality of the t-shirt should never be compromised. Like we have said, word of mouth is a good marketing strategy. No one would refer others to you if what they got is not good. People don't want t-shirts whose design will fade or wash-off, or shrink and tear easily.
Get a reliable source of t-shirts. They are a lot of them out there, but not all are of good quality. So make sure the shirts you get don't shrink and fade.
Monitoring the progress of your work is another way to keep the business grounded. It will also help you know where and what you are doing right and what you need to improve.
​​​​​Conclusion
After reading this article, we do hope that you are one step closer to starting up your t-shirt printing business regardless of your budget. Like we have said, consider Print-on-Demand Services if you have very little capital to start.
Save and expand with the profit you make. Best of luck!
Also read: