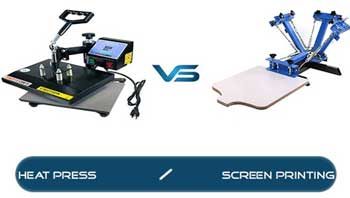 Anyone who decides to venture into the printing game frequently gets stuck between choosing heat press and screen printing!
This dilemma is expected. Every fantastic enterprise that presents with an opportunity to change the world or make some money, also comes with the challenge of selecting where you can start, grow, and dominate. And the printing industry is no different.
Both heat press and screen printing offer you unique advantages though there are challenges associated with whichever you finally opt for.
Today we would be looking at two popular printing technique, especially towards t-shirt printing business; heat press vs screen printing and end with a bit of advice on which you should select.
What You Need to Know about Screen printing
Initially, screen printing used silk to reproduce image and text from a template, and its origin has been traced to ancient China. It is a very ancient technique that has existed for thousands of years, yet due to its timeless efficacy, still finds its place in the printing business as of today.
Usually, it involves applying ink to the objects via a screen, thus the name screen printing. Fortunately, it is not only applied to clothing as various other objects such as bottles, hats, pens, cups, and business cards are also used. If you know a little more about printer that is capable to print screen printing transparencies as we've done on our another article.
The critical challenge with silk screening lies in the fact that it is a complicated procedure that requires massive investment in terms of chemical and equipment. You got to have a tremendous amount of money to hit it big in screen printing.
How do you do screen print transfers? Follow these steps to get started!
Types of Screen Printing
There are two types classified based on the nature of the ink used, and they include namely;
Water-based Inks
They implant into the fabric, thus producing a soft feel. Features include; minimal harm to the environment, difficult to crack or fade. However, it requires pure cotton fabrics and towels to blow your mind away.
Plastisol Inks
The ink sits on top of the fabric rather being embedded into it like the water-based ink. Consequently, they are prone to cracking and fading.
The Requirements for Screen Printing:
Emulsion, used for creating a screen, along with an emulsion remover, ink thinner, and dehaze to clean the screen after use.
A washout booth for cleaning and creating screens.
A dark room for storing screens.
A light machine for burning screens.
Tape, films, squeegees, scrubbers and a printer for burning the films.
Advantages of Screen Printing;
Ideal for more substantial designs that comprise of more than one color.
It produces a bright print even on darker fabric.
You can iron your printed cloth.
With screen printing, there are no size limitations.
It creates a softer and warmer feel.
Garments endure the roughness of the washing machine.
The disadvantages are also worthy of note;
It is expensive when working on small projects.
If you require multiple colors, screen printing is disappointing.
It requires a considerable chunk of time to get the work done and move on to another one.
Read More: Cost of Sublimation vs Vinyl – plus a complete comparison!
Heat Press – All You Need To Know
Next on our list is the heat press which gets work done via a machine that impresses the design onto the material via substantial pressure and high temperature. This is necessary to effectively and efficiently embed the design permanently.
Temperature ranges from 350-450 degrees Fahrenheit and a pressure setting of 40-80psi to get work done.
Types of Heat Press
They include;
Vinyl Heat Transfer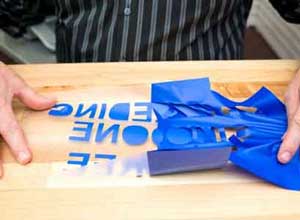 Before materials are transferred for heat pressing, they are cut into small pieces of shapes or designs. This allows one-off printing designs and mass production. It also allows for the printing of different colors.
Conventionally, it is used for orienting sport wears jerseys and multi-color graphics.
Digital Print Heat Transfer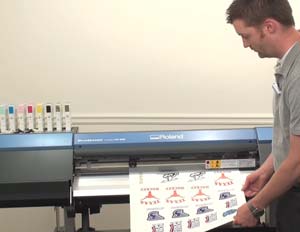 The artwork is designed on a specialty paper using specialty ink. Next, it is transferred to your garment using the heat supplied by the heat press.
It is more cost-effective for mass production of t-shirts since only a single design is created and multiplied. The printmaking tools list post has some additional information for t-shirt printing business.
Digital print has a high quality, and have high-resolution images. It takes on average about two to three minutes to print a single fabric.
There are different types and sources of transfers.
A typical one is made up of inks and carrier paper. Some are dependent on heat while others could be tropical or sublimation. The former requires application of the image to the surface of your garment, and for the later, the transfer is absorbed onto the fibers of the material being worked upon.
Advantages
Quite affordable, you just get the machine, and you are good to go.
Completely easy to set up and use.
Capable of working with numerous colors.
You can press even photographic material.
Clean and environmentally friendly process, thus a great option towards occupational health.
Disadvantages
It only produces better results for light-colored t-shirts.
Cannot be used to iron your print; it damages your print.
Heat printing can consume time, though it depends on the size of the work, the bigger it is, the more time-consuming.
Read our related article where we compare Dye Sublimation vs DTG and their pros and cons.
Heat Press vs. Screen Print: Which Should You Opt For?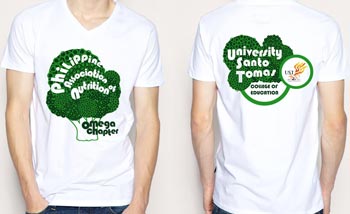 Here are factors that should help you decide on which technology to adopt for your printing business.
Durability of Your Designs
The chances of having your design fading is minimal with heat press, it all boils down to the principle behind heat press; transfer of the design using high heat and pressure which ensures your design probably lasts a lifetime.
Screen printing doesn't confer such an advantage.
Cost Effectiveness
Secondly, heat press is far more convenient if you are a small scale designer; you get contracts ranging from 2-5 shirts. Bear in mind that screen printing is more effective if you are dealing with figures above 100.
When starting small, it is necessary you minimize cost and still meet customer's expectation and that's what heat press offers you. You are saved from the hassle of getting a new screen for every new design.
Also, note that screens despite of their cost are reusable.
Printing Speed
Bear in mind, despite the advantages of heat press, screen printing thumbs it down in the area of speed; it accomplishes a lot more work under a shorter period of time when compared to heat press.
Complex Designs
Secondly, screen printing is ideal for larger designs that comprise of more than one color that is it can be used for complex and numerous designs.
Large Works
Screen printing outclasses heat press in terms of complex designs but not in printing designs on large material.
Heat press is the way to go, there are industrial size machines that permits printing of massive graphics on large materials.
Read our related article where we compare Vinyl T-Shirt Printing vs Screen Printing. We cover everything you need to know about these processes, including their advantages and drawbacks!
Final Thoughts
Selecting which technology to use simply boils down to which one would save you more time and costs, and it all depends on the size of your business. Heat press is ideal for small scale jobs, but if you get orders above 100, it is wise you go get a screen printing machine.
Also read: