Deciding which printing method is best for your business can be difficult, but two of the most common methods are sublimation and DTG printing.
Both have their pros and cons, so it's essential to understand the differences before deciding.
In this blog post, we will explore sublimation vs DTG and help you decide which one is right for you.
Sublimation Vs DTG Printing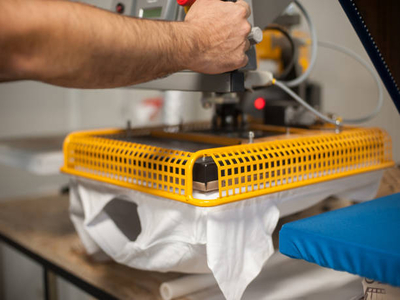 First, we will discuss the differences between sublimation and DTG printing:
Sublimation
Sublimation is a type of shirt printing that allows for detailed, full-color designs to be transferred onto various substrates.
Unlike traditional methods, sublimation does not rely on ink cartridges or screens.
Instead, it uses heat and pressure to transfer dye directly onto the substrate.
As a result, sublimation is often used for high-quality, full-color prints that are impossible with other methods.
Read More: How Much to Charge for Sublimation Shirts. Thinking of running a business? Start here!
DTG Printing
Digital table to garment (DTG) printing is a newer technology that uses inkjet printers to print directly onto garments.
Unlike sublimation, DTG printing does not require special equipment or materials; however, it is generally more expensive and less durable.
DTG printing produces high-quality prints with realistic colors and intricate details, perfect for items like T-shirts, hats, phone cases, and other small items.
If you need larger prints or more vibrant colors, then sublimation is the superior choice.
However, DTG printing may be a better option for smaller quantities or more complex designs.
Read More: Best Shirts for Sublimation. Here are the best materials for sublimation printing!
How They Work
Sublimation printing and DTG printing are two different methods of printing images onto clothing and other textiles.
While both techniques involve using heat and pressure to create custom designs, they operate using different mechanisms.
Sublimation Printing
With sublimation printing, sublimation ink is heated up to the point of transition from a solid into a gas.
The ink then diffuses into the fibers of the material, bonding permanently with the fibers and creating a high-quality image.
DTG Printing
DTG printing relies on a different mechanism, using specialized inks printed directly onto fabric via an imaging process similar to that used for digital photo printing.
Effectiveness of Both
Ultimately, the effectiveness of these two methods depends on various factors, including fabric type and image detail.
This means that there is no single superior technique for all situations.
However, as both techniques continue to develop and evolve, they each have benefits and applications that make them valuable tools for creative textile design.
Pros And Cons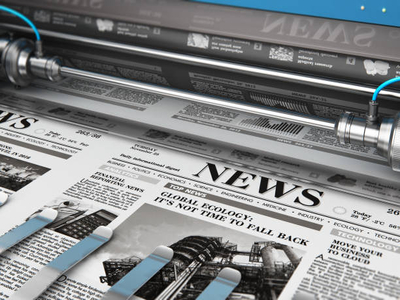 Sublimation and DTG printing are two popular methods for printing on fabric, and both have their pros and cons.
Therefore, it is important to choose the right method for your project.
Pros And Cons Of Sublimation
Advantages:
Vibrant, full-color designs: Because sublimation uses dye-based ink, it can produce rich, vibrant colors that are impossible with other printing methods.
Prints can be applied to various materials: One of the biggest benefits of sublimation is its ability to print on a wide range of materials, from fabric and ceramics to glass and metal.
Downsides:
Expensive equipment and supplies.
Read More: Can You Do Sublimation With Cricut? If you have a Cricut machine, you may be able to get started with sublimation right away!
Pros And Cons Of DTG Printing
Benefits:
Fast and easy printing: Because DTG printing uses inkjet technology, it is fast and easy to use, making it an excellent option for small batches of custom apparel.
High level of detail: Unlike sublimation, DTG printing can produce images with outstanding detail, making it a great choice for complex designs.
Disadvantages:
More expensive than sublimation.
Not as durable as sublimation.
Limited color range.
Sublimation printing is a clear choice for most businesses looking to create high-quality, personalized textiles.
However, DTG printing is viable for smaller companies or those with more complex designs.
Understanding the pros and cons of each method will help you make the right choice for this sublimation vs DTG printing dilemma.
Want to learn more? Watch this apparel method showdown comparing sublimation and DTG!
Final Words
So, sublimation vs DTG, which printing method is better?
That question depends on your needs and what you look for in a finished product.
Ultimately, the best way to decide which printing method is right for you is to test out both methods and see which one gives you the results that you are looking for.
Articles You Might Enjoy Reading: