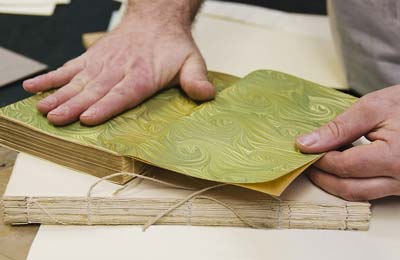 Bookbinding has tremendously changed over the years. Back then, it was quite a big deal to bind a book. Nowadays, this has become a lot easier.
And because of today's technology, the possibilities are just endless. Each bookbinding type is different, and you can use that to your advantage to create many different styles with these bookbinding methods.
All of these methods have their pros and cons. With that in mind, we'll be going through the most common types of book binding to give you a general idea of how they work.
10 Popular Book Binding Types
You might find all of this a little bit overwhelming. I can't blame you; there are hundreds of bookbinding styles, and they can be hard to pick up at first sight.
To make your bookbinding journey less tedious, we have gathered the most common bookbinding system and the ones most people have found success with.
So, make sure to take enough time and read carefully throughout this article.
1. Case Binding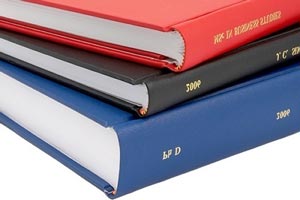 This method is incredibly popular among people that love books. It is known for its durability and just how many materials you can use to cover it.
One of the main reasons people choose case binding is because you have so much room for different types of ideas. You just have to let your creative side do the work and see how beautiful the covers turn out.
This is great since it is more eye-catching for most people. That alone can significantly boost your sales.
2. Perfect Binding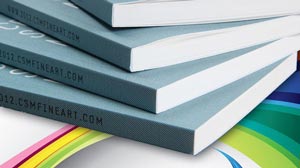 It is mainly used by magazines and softcore books. One of the main advantages of perfect binding is how quick and easy it is. You don't even need signatures or sewing.
You simply need to stack the pages evenly on both the top and the bottom sides. And then, you need to apply a few coats of thermal glue on the spine of the cover and then attach the pages.
And lastly, both the end and pages need to be trimmed just to make sure that everything is made well.
However, if perfect binding is not handled correctly, it doesn't tend to last long. Perfect binding is not known for its strength. But rather how easy it is to break apart.
This variety of binding also does a poor job of handling extreme temperatures. If you leave your book in your car while the sun is hitting on it, it will most likely be damaged by it.
As such, we strongly recommend laminating your book to extend its lifespan. This way, you don't have to put up with your book being so weak.
3. Saddle Stitch Binding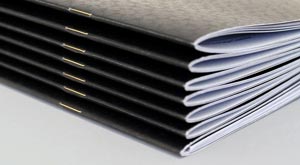 Among the most common types of book binding, there's saddle stitch binding. It is incredibly easy to pull off and does not require any glue.
This one is way thinner than the previous books we've discussed so far. It is perfect for taking notes, and it's incredibly easy to carry around.
If you are on a budget and don't want to spend much money, this bookbinding method is the perfect choice for you. It is one of the least expensive ways you can find.
Besides being an excellent option for taking notes, it is also widely used for booklets, manuals, newsletters, and periodicals.
All you need to do is measure it and make holes for binding. And then, you need to bind the pages using stapes or threads.
4. Spiral Binding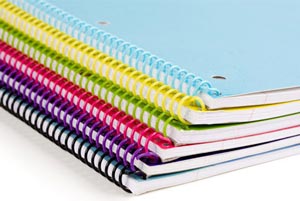 This binding is a pretty popular method used for binding sheets of paper. One of the main advantages of using this binding is how flexible it is.
You can easily lay your book flat. This is great if you want your reading experience to be as good as possible.
Many people seem to confuse both spiral binding and wire binding. The main difference between these two is that spiral binding is bound spirally. On the other hand, wire binding is formed in multiple different loops.
You can also find machines for spiral binding. They are incredibly efficient and can easily punch holes.
On top of that, they are quite cheap, so it is worth the money if you plan on doing this as a living. And if you just need the coils, they can be easily found online.
5. Thermal Binding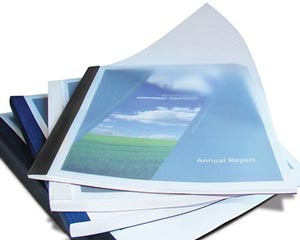 It is one of the most efficient methods you can use to bind your books. Thermal binding does not require much time.
You don't need to put in much effort either. Unlike other methods where you have to do everything manually, thermal binding makes it much easier, and you don't have to go through all those time-consuming processes.
Although using a thermal binding machine might seem quite hard to use, it's actually quite simple. First of all, to bind a book using a thermal binding tool, you need to cover the spine with glue.
So, get your stack of papers and then put them in your cover. Now, put the documents inside the machine, and then select the time cycle.
From doing this, we're telling the machine to heat up the glue and attach the pages. Now, you need to wait a few minutes until you hear a beeping sound.
Take the documents out and put them in the cooling rack for a few minutes. After that, you can safely place it on your shelf!
As you can tell, this process is quite simple. This method is quite useful for those folks that don't have much time but still want a powerful way to bind books.
6. Section Sewn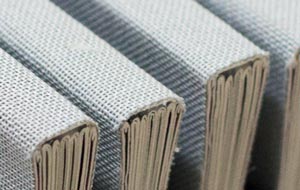 This is one of the most secure binding methods you can find. The idea behind this is quite simple. Here, the pages are folded into different sections to maintain the right order. Because of that, it creates a durable bond throughout the whole book.
To make it even more durable: glue must be applied to the spine of the book. Many people have found success using this bookbinding method.
It's the perfect choice for anybody looking for a secure and durable method for their book. This method is often found in fiction series, encyclopedia, and heavy books.
The reason for that is that this method is capable of putting these books together and makes them durable.
On top of that, you can easily read through any book that uses this method.
7. Pamphlet Binding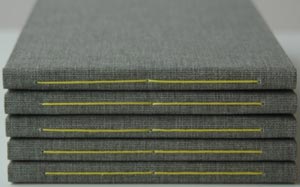 It is an excellent binding method if you're looking to add a rather elegant finish for your booklets.
The method is quite simple to pull off even if you have no experience whatsoever. This is how it works; you choose a single section, and then you sew it with a running stitch.
It is a great alternative to saddle stitch. But overall, the final result is more elegant than what you get using a saddle stitch.
8. Japanese Bookbinding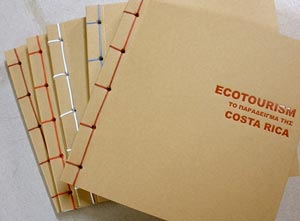 If you want a rather unique style to your book and don't care about how much time it takes, then this is the perfect method for you.
Japanese bookbinding is often found in large format books. It is a great choice for those times that you need to be creative with your designs. Although this method takes quite a lot of time to pull off, the results you get from doing it are worth the time spent.
9. Screw Post Binding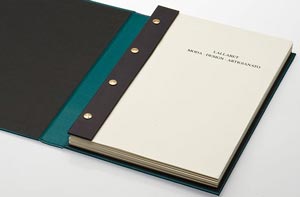 This is a great and easy method for anybody to learn. You can easily rearrange the pages anytime you want with this method.
You simply need to unscrew the post and then remove the covers. This is great if you're planning on rearranging the pages every so often.
Despite it being quite easy to learn, it takes a lot of materials to see any results. And if you're on a budget and don't want to spend more than a hundred dollars, then you might not like this method.
Even then, if you want to rearrange your pages freely, and want a cool and unique way to make your own book, then this is the perfect book binding method for you.
10. 3-Hole Punch Binding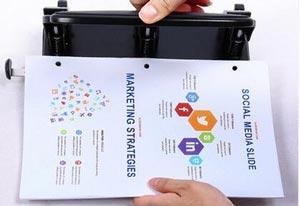 This is by far the easiest bookbinding method. As the title suggests, this machine has three holes where the unit will punch holes in the paper.
You simply need to place the paper in-between those three spots. Make sure to slide it all the way back to the stopper.
From there, you just need to hold the paper and then press down on the 3-hole punch. You will hear a clicking sound when you do that.
Simply take the paper out, and then you will notice that now you have three holes on your paper.
This is the best method if you don't have much time and don't feel like going through all the techniques we've gone through so far.
The method is commonly used for binding textbooks. It is relatively cheap and efficient at the same time. However, when it comes to durability, you might not be so pleased with the results.
Frequently Asked Questions
How do they bind books?
Each method is different, and so depending on what way you use, the steps might be different. But for the most part, you simply need to punch holes on the paper and screw them together.
How easy is it to bind a book at home?
It is incredibly easy to bind a book at home as long as you have the right tools. We strongly recommend getting a 3-hole punch machine as it is the easiest way to bind books at home.
What glue should I use to bind a book?
If you're in the market trying to find the right glue, you might have noticed how many there are. However, we highly recommend getting PVA (Polyvinyl Acetate) glue to bind a book. It's quite thick and good enough to remain flexible.
How do you bind a book without glue?
To bind a book without glue, you need a needle with thread. From there, you want to start on the back of the top signature.
Make sure it goes all the way through the signature. And then do the other part. Keep doing this until you have gone through all the holes.
Final Words
There are several book binding types to choose from. But the easiest and efficient one to use is the 3-hole punch method. It barely takes any time, and you don't need to spend hours trying to figure out how it works.
You also have a lot of room for creativity. There are many other methods, such as the Japanese bookbinding one, that can be used to create cool designs.
But overall, you can choose from these many different bookbinding methods and choose the one that best fits your needs.
Related article that you may know: