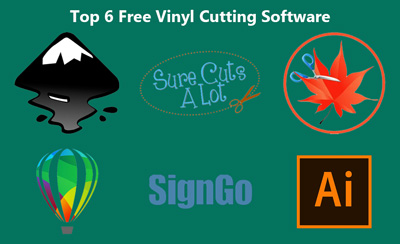 If you're new to graphic design and want a powerful editing software for your cutting machine, then you're in the right place.
There are hundreds of editing software out there. Some of them are great for graphic design, while others don't have what it takes.
So, throughout this guide, we'll be going through the best free vinyl cutting softwares that are just as good as the premium ones!
Top 6 Free Vinyl Cutting Software You Can Use Right Now!
Once you get the hang of these robust programs, there are really no limitations to what you can create.
You can create your own vector shapes and edit them as much as you want. Add some text to it, and as many colors, as you wish.
Also, you just need to put in some time to learn the basics. Without any further due, let's take a look to learn more about these free cutting software.
1. Inkscape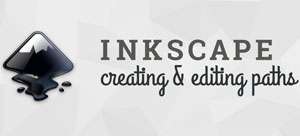 It is one of those apps that has been around for such a long time. It is the most popular vinyl cutting software that you can download for free.
If you're new to graphic design, you might be confused by how many programs for vinyl cutting there are, and how many tools you must learn to get something done.
Inkscape offers you a wide variety of tools that are quite easy to pick up. You can add text to your images and edit the shape of your vector. Just what you need for Vinyl cutting.
You can also create logos, app icons, advertisements, headers for social media, and pretty much anything you want.
With Inkscape, you can grab an image from the internet and turn it into an SVG (Scalable Vector Graphics), that you can use for your vinyl cutting machine.
Since Inkscape is quite popular among graphic designers, there are countless tutorials that you can quickly look up and learn.
Pros
It's quite easy to use
Plenty of information available
Support for SVG files
Text support
Object manipulation
Cons
Gets laggy with large files
Limited support for AI and EPS files
2. Sure Cuts A Lot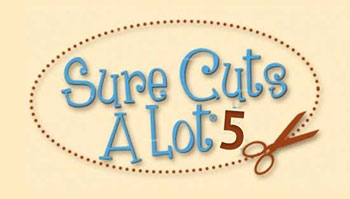 Creating your own designs can be as simple as dragging an image into the on-screen cutting mat and rescaling the image. This editing software is a great and easy to use vinyl cutting software for any beginner.
Although you do have to pay for the software, you get 15 days of free trial. This program has proven to be a powerful tool for anybody looking to achieve professional results.
With this editing software, you can easily edit the size of your image by simply dropping it into the on-screen cutting mat and resizing it from there.
Another great thing about this program is that it is lightweight, which means if you're on a low-end machine, you can still use it without experiencing performance issues.
This software is quite popular. As a result, there is a lot of documentation that you can effortlessly search through. And if you're more of a visual learner, there are plenty of videos on YouTube that you can watch for free.
Pros
Great features
Fairly easy to use
Does not eat up your machine
Can open multiple files
Works like a charm on old devices
Cons
Can't copy files from other programs
Compatibility issues with Cricut machines
3. Easy Cut Studio

If you're looking for a software that can run both on Windows and Mac, this is the perfect choice for you. Most of these programs do not work on both operating systems, which is a shame, to say the least.
Although this program is not nearly as popular as the other ones, it is slowly making its way into the very top.
Just like the others, Easy Cut Studio supports SVG files. So, if you need to create a vector and need powerful software, this is a great choice to get started with.
Picking it up is quite easy. The user interface is very self-intuitive, and even if you have never used it before, you should easily be able to recognize most of the tools right away.
Pros
Can turn images into SVGs
User-friendly UI
Works like a charm with layers
Can import/export most common files
Ease of use
Cons
Not many tutorials
Tools are not organized
4. SignGo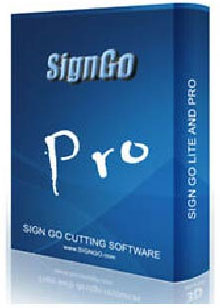 It has been around for such a long time now. Even though this is not the most popular program out there, it is still a great choice.
This program is free for 30 days. You don't have to pay for anything. The interface is pretty much self-explanatory. Even if you have no prior experience, you will find it rather easy to get used to.
Although this software is not so popular as the other ones we've shown you so far, it has a lot of information that you can look upon through their YouTube channel.
The best thing about this software is that it supports up to 500 different cutting machines. So, your cutting machine will most likely work with this software. Nonetheless, we recommend sending them an e-mail just to make sure.
This software can be used to work on many different projects such as t-shirt designs, promo items, advertisements, stickers, and many other projects.
Overall, this software is pretty good if you plan on using it for a few projects. The user interface and the amount of compatibility make it a selling point for most people.
Pros
Supports over 500 cutting machines
Clean interface
Mind-blowing node editor
It's easy to use
Direct scanning
Cons
Some tools can only be used after you pay for it
Does not work on Mac
5. Coreldraw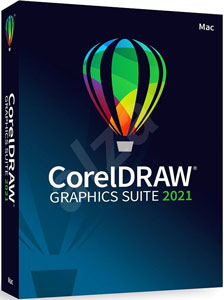 This is an outstanding and professional software that is mainly used to create vector drawings. It has many tools that you can use to make your life easier.
When using graphic design software for the very first time, it can be quite hard to get used to the interface; with hundreds of tools on the interface, it's easy to get lost.
However, this software is pretty self-explanatory. The tools can be easily found, and it is quite easy to use.
One of the best things about this software is that it can run on both Windows and Mac. So, no matter if you're on Windows or Mac, you can still use it regardless of your software of choice.
This software is pretty lightweight, even if you're working on an old laptop. It loads pretty quickly, and you barely experience any slowness also when working on a low-end computer.
Pros
Lightweight and accessible
Great support for SVG
Compatible with Windows and Mac
Barely uses your RAM
It's quite easy to install
Cons
Doesn't have many high-end features
Doesn't work on older Windows
6. Adobe Illustrator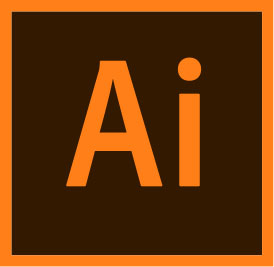 This software has just about every tool you will ever need. It has taken a different approach so you could have the best tools to bring your ideas to life.
Even though Adobe Illustrator is a paid software, you can still download it and use the trial version.
This program is used by most graphic designers. The quality you get just from using this program is mind-blowing. It just beats any other graphic design software you can find.
Unlike other programs that are only compatible with Windows, Adobe Illustrator is compatible with both Windows and Mac. This is great for those folks that might not have Windows, or they simply do not like that operating system.
You can use Adobe for your logos, advertisements, and pretty much anything that comes to your mind.
Since Adobe Illustrator is so well known in the community, there are a lot of in-depth tutorials that you can find all over the internet. So, if you ever have any questions regarding Adobe Illustrator, it is most likely answered somewhere.
Pros
Well-known program
Stunning results
Helpful UI
Common output file format
Tons of tools for creation
Cons
Higher loading time on old PCs
It can be hard to find tools
What to look for While Choosing a Vinyl Cutting Software
Although there are hundreds of graphic design programs that you can choose from, only a few have the right tools that you need to bring your ideas to life.
So, to help you out, we've gone through hundreds of different programs to find out what you actually need when working with them.
Here are the primary attributes that you will need when choosing a vinyl cutting software:
Compatibility
This is something that most people seem to forget, but you always have to make sure that the software you're using is compatible with your machine.
And this information can often be found on their website, or it can also be found in online forums.
SVG Files
One of the main things you should always look out for is whether your editor supports SVG files. This is super important as SVG files allow us to rescale images without losing any quality.
Read More: Best File Format for Shirt Printing. High-resolution files take your prints to the next level! Here are the best file formats for t-shirt printing.
Operating System
Nowadays, you would expect all programs you find online to work on your operating system. However, this is not always the case.
Unfortunately, some programs can only be used on Windows, and some of them can only be used on Mac. And that's a shame if you have both operating systems and need the same software on both systems.
So, we recommend choosing those that can run on both operating systems if you need to use both operating systems.
Frequently Asked Questions
In this section, you can find the most common question about programs that can be used for your vinyl cutter machine.
What is the best free vinyl cutting software?
One of the best software we've found so far to use with your Cricut machine is Inkscape. This software is free, and pretty much anybody can learn it. The UI is pretty self-explanatory, even if you have no prior experience.
What software do I need for vinyl cutting machines?
We strongly recommend using Inkscape. This software is free and works like a charm for any vinyl cutter. You can also try Adobe Illustrator, but after a while, you must pay for it.
Is Sure Cuts A Lot free?
You can use the free trial version that can be used for 15 days. After that, you must pay for it if you want to keep using it.
What is the best software to use with Cricut?
There are many programs that you can use for your Cricut machine. However, we've found Sure Cuts A Lot to be the best option for your Cricut machine. It is an incredibly powerful vinyl cutting software, and the UI is relatively easy to use.
What software is compatible with Cricut?
Luckily for us, many vinyl cutting programs are compatible with our Cricut machines. Some of these programs are: Sure Cuts a Lot, Inkscape, and Make the Cut.
Final Words
As you know by now, you can choose from hundreds of vinyl cutting software. However, only a few of them are worth using.
The best free vinyl cutting software is the one you can quickly tell what's going the moment you open it for the first time. Those that have hundreds of tools can be quite intimidating and can make you quit from the very first time.
But out of all these, we found Inkspace to be the easiest one to use. Nonetheless, you can try all of these programs listed above until you find the one that fits your needs.
Relevant Article To Read: