What is paper crafting?
It is creating works of art out of paper and can involve traditional origami and whimsical cut-paper collage, or contemporary paper creations such as marbling, embossing, and quilling.
Each design has a distinct look and feel, from a more rustic craftsman aesthetic to intricate details and precise lines.
All of the different forms of paper crafting have features in common that are fun to make and admire.
Paper crafting may be used to make delicate folded ornaments or dense layers of colorful cut paper butterflies, which gives it an inviting atmosphere for creativity and variation.
Origami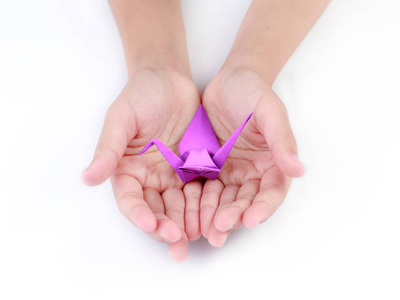 Origami, or Japanese paper folding, has a long history as one of the world's most popular paper crafts.
Originating in Japan hundreds of years ago, this unique craft involves paper folding into intricate designs and figures.
Origami may appear to be easy on the surface, but it is actually quite difficult and requires considerable patience and skill to master.
Origami, the art of folding paper into unique and beautiful shapes, has many forms.
Origami Forms
Animals, such as cranes and swans, are among the most well-known examples. Flowers and other decorative items are also examples of Origami.
While these creations are often considered works of art in their own right, they may also be used for practical purposes on a daily basis, like a decoration or even as a paperweight.
Whatever your motivation is for learning this uniquely creative hobby, one thing is certain: there's no better way to show your creativity than by folding paper using the process of Origami.
If you're interested in diving into the world of Origami, the video below is a great place to start!
It shows you some basic fold patterns so that you can start developing creative items for yourself, your friends, and your family!
Decoupage
Decoupage is a craft that has been around for centuries, and it shows no signs of going out of style.
The word "decoupage" comes from the French word for "cutting," and it involves gluing cut-out paper onto objects.
The beauty of decoupage is that it can be as simple or as complex as you want it to be. If you're a beginner, start with some basic shapes and patterns.
Then, once you get the hang of it, you can try your hand at more detailed designs.
There are endless possibilities when it comes to decoupage, so let your creativity run wild!
Cardmaking
Card-making may appear to be a simple procedure, but it is actually an art form that demands a high level of expertise and care.
The first step in cardmaking is to select the appropriate paper.
For cards that will be mailed, choose thick, smooth cardstock; for cards that will be handed delivered, opt for thinner papers.
You will also want to pick a color scheme and a design motif.
Then, it's time to add decorations once the basic structure is finished.
Ribbons, beads, sequins, and other adornments can bring appeal and depth to your cards.
Finally, don't forget to sign and date the card before giving it to the lucky recipient.
With a little practice, anyone can make beautiful cards that will undoubtedly wow anyone who receives them.
Scrapbooking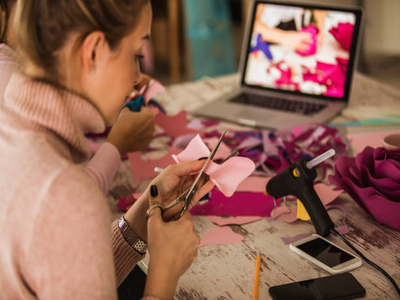 Scrapbooking and cardmaking are two popular crafts that involve working with paper and other materials to create beautiful and personalized finished products.
Scrapbooking vs Cardmaking
There are many similarities between the two crafting activities, but the major difference is that scrapbooking involves blank pages in a book.
Cardmaking, on the other hand, generally involves making greeting cards or other paper projects meant to be shared with others.
Both of these crafting methods allow you to exercise your creativity and customize your designs to suit your unique style and preferences.
Whether you prefer working on book pages or greeting cards, there are endless possibilities for creating thoughtful and beautiful handmade pieces.
So why not give them a try?
You're bound to love the feeling of satisfaction that comes from creating something special with your own two hands!
Paper Flowers
Flowers made of paper are a lovely addition to any celebration.
They're simple to produce and may be customized to match any color scheme or theme.
Paper flowers may be constructed from a variety of materials, including construction paper, tissue paper, and even recycled newspaper.
For example, the petals can be cut into any design and the heart of the flower can be adorned with beads, buttons, or sequins for an added touch of elegance to your space.
Paper flowers are also environmentally friendly since they never wilt or perish, making them a great way to add a bit of enchantment to your living room.
Check out this GREAT article showing you how to make Paper Sunflowers DIY.
Paper Quilling
There is also a fun, creative way to decorate your home with a particular paper craft called paper quilling.
Paper quilling involves taking paper strips and de-shaping and gluing them together to create gorgeous decorations.
This technique can be used to produce everything from intricate flowers and geometric designs to delicate snowflakes and elaborate pictures.
A Simple Process
The process itself is fairly simple: all you need are strips of paper and a glue stick.
However, the complexity of the final product depends on both your skill level and the type of quilling paper craft tools you use, such as bulldog clips or slotted tweezers.
Whether you're looking to get started with quilling or are an experienced crafter looking for new ideas for your crafting business, this craft has something for everyone.
So why not pick up some gorgeous paper strips today and start creating? You're sure to love the results!
Paper Making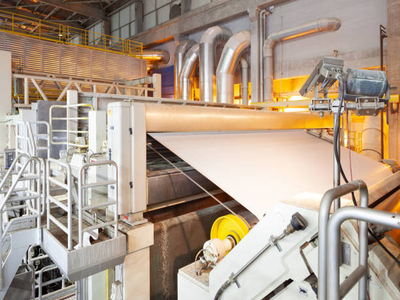 Papermaking is a great way to make use of reusable materials and create truly unique pieces.
Most commonly, paper is created by grinding up used paper scraps, but you can also incorporate other materials like cotton, plant fibers, and even natural dyes to give your finished product an extra special touch.
Additionally, because papermaking is a very sustainable process involving water and recycling, it is a practice that we can all become more involved in.
Whether you are starting your own home paper-making workshop or simply want to experiment with different materials for crafting or scrapbooking, this is sure to keep you engaged and energized for years!
Paper Layering
Paper layering is the art of combining several sheets of paper to create complex patterns and designs.
This procedure begins with a single sheet of paper that is sliced, bunched up, scrunched, or folded into various forms and sizes.
The pieces are placed on a flat surface in any arrangement or design the artist chooses.
More sheets of paper can be added to fill in spaces and create new layers once the components are positioned just as the artist wants them.
Every layer can be cut and molded in a distinct way from the previous one, resulting in a unique appearance and feel.
Paper layering is both an artistic endeavor and a method for emphasizing the endless possibilities of seemingly simple materials like paper.
Final Thoughts
Working with paper allows artists to try out shapes and sizes without needing a lot of materials or equipment.
With patience and imagination, anybody can discover their inner artist through this fun craft.
Whether you're getting started or are a seasoned pro, why not look at the ways that paper crafting might inspire you?
Once you learn what is paper crafting, the possibilities are endless!
Articles You Might Want to Read