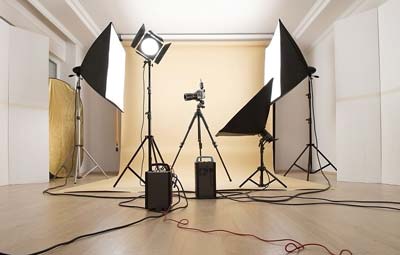 Even a decade ago, carrying a lighting system for professional photo-shooting would cost you huge bucks and space. It was almost an impossible task for you to go shoot some pics without carrying a caravan of lighting equipment.
But those days are long gone. Thanks to modern LEDs, using external illumination has become cheap and easy to handle at the same time. If you are wondering if this is too good to be true, let us take a ride to find the best LED lights for photography for you.
Follow this article till the end to find out the one that suits you the most!
Why Do You Need Photography LED Light?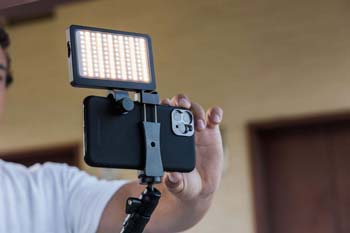 There are plenty of reasons why you should choose LED lights over other options for your photography or videography sessions. Here are some solid reasons you should surely mull over.
Less Costly
Even if you are not convinced by the fact that LED illumination may cost less when you purchase one, there's more. An LED light can convert energy up to 80% of the energy while a 300W tungsten bulb converts only 20%.
This, too, comes at the cost of half the power a tungsten bulb consumes. So, it is pretty effective in cutting electric consumption.
LED Light Is Cool
If you are working indoors, an LED light will never give you the feeling that it is getting hot inside. Unlike its counterpart options, LED bulbs doesn't heat up the environment at all, rather, it provides a cool temperature around.
Control Of Light
Unlike other radiance options, you can control the necessary brightness needed for the given shot. You can increase or decrease the light as per your need with pretty much comfort.
Different Color Options 
LED bulbs come with a lot of color options. You don't need to go change the setting of your camera every time you need a different lighting theme. Just change the filter, and off you go!
Top 10 Best LED Lights For Photography
Choosing the best out of some excellent options wasn't easy. We dug down deep to list down these 10 options for you. Without further ado, let's hop in!
1. Neewer Ring Light Kit
When you're talking photography, Neewer is hands down one of the most reputed brands for LED lights for photography. We're keeping the right light kit from this giant in our priority just because it deserves to be here.
With this kit in your arsenal, you'll have all the tools you need to take your photography experience to a whole new height.
You're getting a 61-inches durable light stand. This guy right here is made out of aluminum alloy, which makes it strong enough to withstand all the toughest beatings no matter what. The best part? You can easily fold it and take it anywhere with you.
Thanks to the soft tube, you'll be able to rotate the device freely and change its position within a snap. As for the color temperature, you're getting everything you need. The makers have made the white and orange filters with plastic materials that come with high light transmission.
It doesn't matter which DSLR model you're using; you can use the hot-shoe adapter to almost all the DSLR cameras available in the market. If you want your DSLR to take a break, you can use your smartphone for a better shot as well.
Highlighted Features:
Stand made from aluminum alloy for a sturdy build-up.
Soft tube allows flawless rotation.
Universal compatibility for any DSLR camera.
61-inch light stand allows shedding light from higher position.
2. Neewer Bi-Color Dimmable Lighting Kit For Photography
You took a glance at the features from the light kit above, and you're convinced that this is the brand that can fill your cup of tea. However, you want to go for something more different. Well, we're here with the Bi-Color Dimmable glaring kit from the same brand. What makes it different? Let's find out.
You'll get the hint from the name; it has got dimmable LED light heads that come with 45 Watts. The color temperature you're getting is 2700k and 5500k. Just use the knobs you'll get in its back to adjust the brightness easily.
Now, you must be wondering if the bulbs will get hot if you increase the intensity. Well, no worries, mate. The dimmable lighting kit from Neewer come with, keeps it cool while you use it.
That's not all, though. You can say goodbye to bad picture quality from now on. Thanks to the white diffuser you're getting with the whole set, it enhances the skin tone when you switch to portrait photography.
Besides, unlike the typical ones, this kit comes with an LED lamp holder. It doesn't matter what angle you're aiming for. As long as it's up to 180 degrees, you can shift to any angle according to your needs.
As for the stand, you can adjust the height according to your convenience from 36.2 inches to 78.7 inches. The 3-leg stage design keeps it stable. For more security, you can use the solid locking system as well.
Highlighted Features:
Bi-color kit for easy temperature adjustment from 2700K to 5500K.
Enhanced skin tone technology enables you to shoot top-notch portrait.
180-degree angle rotation for any angle illumination.
Adjustable height option for better flexibility.
3. Neewer 160 Led Studio Lights 
You must be wondering why we're talking about Neewer a lot. No, we're not being paid by the brand. It's just the giant is that good. It's time for you to have a look at the 160 Ultra photography LED lights from the same makers.
As you take a look at it, you'll know that this one is a durable beast. At least that's what the construction talks about. But then again, as you carry it, you'll find it pretty light in weight as well.
Set it up within a snap and turn the lights on. Be awestruck when you see the panel offers you all the illumination you need. All the credit goes to the 160 super bright bulbs the set comes with.
While shooting, you'll find the dimmer switch pretty handy. This will allow you to adjust the light intensity whenever you're going for the shoot. As for the color temperature, you're getting as much as 5600k. If you switch to the diffuse effect, the color temperature you'll get is 3200k.
The best part? You can attach the device with DSLR cams and even camcorders. Use it on tripods as well at your convenience. Besides, as you keep on using the lights, they won't heat up. Thanks to the natural ventilation, it shows off.
With the set, you're also getting a pivoting head. For which, you can adjust the angle of it from higher to lower, whenever you need to. As for the life-span, these LED studio bulbs can run for 50000 hours.
Highlighted Features:
160 bright LED bulbs provide brighter glare.
Universal compatibility for syncing with a range of DSLR and Camcorders.
50000 hours of lifespan ensures long-term use.
Easy temperature adjustment allows you to move between 3200K to 5600K.
4. VILTROX L116T RA CRI95
Okay, enough of Neewer lights. Here's Viltrox for you. This brand may not be around for years now, but it has been providing different photography lightssince 2007.
Being a newbie in the field, Viltrox made a great move with the L116T RA. Built with a modern LED honeycomb design, you are getting a soothing lighting solution that you were looking for all these days.
What is surprising is the size of this fellow. Weighing only around 260 grams, it measures just about 20X12X3 CM. That's why it is pretty lightweight and easy to carry with you in your smallest backpack!
Adjusting the temperature and brightness of the light is incredibly simple and well-functional. You can move around 3300k to 5600k in temperature. On the other hand, the brightness bar can be slid between 20% to 100%.
The best part of this one is the soothing sunlight effect it emits. It's just perfect for any occasion, whether you are recording a clip with your cam or just using it to brighten up your party!
Stop guessing the percentage of brightness. The L116T RA has come to the rescue with a bright LCD display behind it! You get all the info displayed there – the brightness, color temperature, and battery percentage, as well!
It supports a 12V AC adapter that can be great if you are using it inside a studio. Say goodbye to power problems!
Highlighted Features:
Modern honeycomb design for brighter output.
Supports 12V AC adapter to fit into any situation.
A Functional LCD display on the back for easy navigation.
Lightweight body for easy carrying around.
5. Neewer 2 Packs 660 LED Video Light
Alright, another Neewer product. Don't blame us, they just can't be ignored when you are looking for the best LED studio lights.
The bi-color 660-LED light from the house of Neewer is going to be the right choice for you if you are looking for more professional illumination. It comes with a hooping 600 LED bulbs to brighten up your entire atmosphere!
Its panel board has 330 white and 330 yellow bulbs. Together, these bulbs create a magical white balance that can take your lighting fiesta to a whole new level!
Change the temperature of color from 3200K to 5600K and form a tungsten-daylight effect for the best output possible. This lighting is perfect for videography, interview, portrait photograph, or any event photo or video shoot.
As for the built quality of this one, this is something exceptional. You get a corrosion-resistant metal that gives the stand the necessary strength you need. This one is up for any heavy-duty work you are to carry on with it.
It has a U-mount bracket for quick and easy mounting on the stands. Plus, it allows the light to move 360-degree so that you can get the perfect angle for your snap!
Highlighted Features:
660 bulbs provide exceptional brightness.
Supports both AC and DC supply for super flexibility.
Temperatures range from 3200K to 5600K to work with warmth and coolness.
U-Mount bracket allows you to shed light by a 360-degree rotation.
6. Pixel G1s RGB Video Light
Where are those photographers who like to play with color while snapping photos? Gather up here for one of the best RGB photo lights solutions!
Pixel presents the G1s RGB light to make you lose yourself in the world of color! Having around 70 RGB color beads along with 80 other bi-color beads, this one is surely a tough contender for the competitors around.
It's great if you have some preset options to explore, right? Well, you are going to love the 4 models and 12 common lighting scene effects that come with the setup. Just select the right effect for you and start shooting right away!
While this one can illuminate your atmosphere up to 1500 Lux, you get to play around with the hue, brightness, and other color options pretty easily within this range. Hue can be set from 0 to -359 degrees. While the brightness can be adjusted from 0 to 100 percent, the temperature can be ranged from 2500K to 8500K.
Confused about which range you have selected for the temperature? Worry not! This one comes with a functional LCD screen with this to give you accurate figures for temperature, hue, brightness, and battery status, as well.
Highlighted Features:
70 RGB beads and 80 bi-color beads for any color adjustment.
Can be rotated 360 degrees for different lighting angle.
It has a built-in LCD screen for reading.
USB Type-C charging port for easy and fast charging.
7. Neewer 2 Packs Dimmable 5600K USB Photography Lights
If you have carefully gone through the reviews on the previous Neewer models, you probably may have got it by now. Yes, this one brand has the highest upper hand over others in producing the best light for photography.
Take the 2-Packs dimmable 5600K USB LED from their house. This is one, smart lighting solution that can meet most of your photography needs!
First of all, this fellow comes with 4 cool filters. These color filters, which are white, red, yellow, and blue, should be used with the white diffuser. It can instantly change the color and effect of the lighting, allowing you to take some stunning photos.
Adjust the radiance up to 180 degrees to get the best angle possible for your shooting. The mounting option is pretty much straightforward and makes it really easy to tilt the light for adjustments.
Counting the bulbs, we got 66 SMD LED bulbs on it. What's so special about that? Well, these SMD bulbs can give you superior lighting even if you are selecting a low brightness option. No bulb will flicker and you will get a stable illumination!
Oh, by the way, you can adjust the brightness from 10 percent to 100 percent by just a few clicks!
What we liked the most from its accessories support, is the USB plugging. You can virtually connect it to any power source that has a USB port. Just plug it in, and start using it – yep, it's that simple.
Highlighted Features:
Built with 66 SMD LED bulbs to illuminate brighter.
Supports USB plugging options for quick and convenient connection.
It comes with 4 color filters for different shading effect.
180-degree adjustable head to find the perfect angle.
8. Neewer 528 LED Video Light
If you are a professional photographer or videographer, you are going to love the 528 LED bulbs from Neewer. It is smart, and it is intelligent. How? Let's find out!
First of all, this one can be controlled by a smartphone app. Whether you are an iPhone user or an Android user, it doesn't matter. As the app to regulate the options on this LED light is available on both platforms.
Being a professional-level illumination solution, this one has 528 pieces of high-quality bulbs installed. Because these bulbs are not some regular bulbs you see on random setup, you can expect these to be lasting up to 70 thousand hours!
To give you an idea about the capacity of these bulbs, just check the CRI rate of this light. It can reach up to 93 in the Color Rendering Index rate.
While you can control the brightness from 0 to 100 percent, you can also enjoy both warm and cold temperature effects from it. Adjust the temperature between 3200K to 5600K for your desired output.
As for the build quality of this setup, it is exceptionally impressive. The Aviation aluminum alloy provides not only an elegant look but also a sturdy body from bottom to top.
Highlighted Features:
528 pieces of high-quality LED bulbs illuminate exceptionally.
70000 hours of lifespan for lifelong usage.
360-degree rotation system for that perfect angle.
2-inch LCD screen for easy setup.
9. Emart 60 LED Lighting Kit
While everyone may hanker after top-brand names for their perfect lighting setup, some 'not so celebrated' brands are also putting their marks on the market. Emart has to be one of these brands.
The 60-LED illumination kit is by far one of the best productions from their part. There are plenty of reasons for it. Our favorite one is the implanting of SMD bulbs.
For those of you who have been working with lighting for a long time, can immediately identify this type of bulb. These are quite energy-efficient. SMD bulbs cause low-heat output and consume less energy than regular bulbs.
Plus, works great even if the brightness is pretty low.
As this one is designed for professional photography, the temperature control is quite handy and functional. You can move around from 3300K to 5500K in color temperature for the best shot you need.
Shedding the light for pictures from the perfect angle can change the entire appeal of an image. That's why this one can be smoothly tilted around 180 degrees for you to get the most suitable angle possible.
Using stereoscopic heat holes is probably the smartest decision ever from their part. These holes allow heat to dissipate instantly to secure the crucial parts of the setup.
Highlighted Features:
Uses SMD LED bulbs to save energy.
Light heads can be adjusted up to 180 degrees for flexible angles.
CRI Rate of 90 provides top-quality color representation.
It comes with 4 different color filters to play with different color shades.
10. VILTROX VL-162T
With a CRI rate of staggering 95, the Viltrox VL-162T is something that you would hate to miss. Since we can feel your needs, here's a quick trip to this amazing illuminating solution.
Loaded with 162 different bright bulbs, the VL-162T is just the right fit for professional photography. Thanks to the 4 different color filters that come free of charge with the pack, you can now take your shooting level to a new height!
You get a maximum illumination of 1070 LM/ 1250 Lux(1m). This is bright enough to truly relive the moment you capture for the years ahead.
Regulating the brightness is quite an easy task on this one. You can move from 20% to 100% brightness depending on your need for specific photo-shoot. Again, choosing the right warmth for color is important. That's why you get to slide the bar from 3300K to 5600K when it comes to setting the right color temperature.
A big shout-out for the hot shoe mount. It makes it pretty easy to set this one on any DSLR camera or tripod you have. Forget the brands, just get it and use it!
Not to mention, you get a bright and responsive LCD screen on the back of the device. All the settings that you have set on it, can be easily displayed here for your reference.
Highlighted Features:
Standard hot shoe mounts for easy mounting on any tripod and DSLR.
Responsive LCD screen for convenient reading.
Variable color temperature and brightness for necessary adjustment.
Maximum illumination is 1070LM/1250Lux(1m) provides optimum brightness.
11. Weeylight RB08P RGB LED Light
Another RGB light in town! This time, it's a pocket device. Yep, literally a pocket gadget. There's no way you can see it beyond a standard smartphone!
With just 166 grams of weight, this one is something that you can carry inside your pocket. Wherever you go, your entire lighting goes with you!
A total of 50 bulbs make up this illumination solution. Out of these 50, 28 pieces are dedicated white and warm white bulbs. On the other hand, the remaining 24 pieces are colorful RGB bulbs.
Although the size may tell you otherwise, don't judge a book by its cover, remember? This little champ allows you to regulate the color temperature from 2500K to 8500K. Warm or cold – whatever your signature is, this one has got it covered.
Again, there are 20 color saturation adjustment options in this one. Plus, it comes with 8 different functional modes to push your photography skills to a whole new level. Choose from lamplight, RGB color light, thunder flash, warning lamp, scene, and many more with this tiny winner!
Wait, the impressive rundown is not over yet! This little guy has a Color Rendering Index rate of 95+. Retain the true color of your photo like never before!
Highlighted Features:
Pocket-sized small LED lighting system for easy carrying support.
Functional OLED screen for settings.
Color temperature adjustment allows to set temp from 2500K to 8500K.
All aluminum body for a sturdy build-up.
12. Slow Dolphin 60 LED Portable Light Lamp
And finally, we pull the curtain down for our reviews of the best LED lights for photography with the Slow Dolphin 60-LED bulbs. As you can see from the title, this one has got 60 bulbs in it.
With all these 60 pieces of bright bulbs, this one can emit 1000 lumen of light for your perfect photo. It should serve your videography illumination the same way, as well.
Shedding natural glare in a confined room is a challenging task every photographer faces. A wide range of color temperature control can provide a sleek solution for it. That's why this champ allows you to regulate temperature from 3200K to 5500K. Find your perfect shade, as easily as possible!
Mounting on a 180-degree rotatable stand means you are getting full freedom of selecting the best angle possible. Tilt and place the light in the most perfect position to illuminate the subject at its best.
Interestingly, the package comes with 2 different color filter options – white and yellow. Just place the filters over the bulbs and let your poetic eyes detect the best view ever!
Having a 90+ CRI rate means it should be a perfect choice for you if you are planning to get a professional lighting system. If brand-concern is not something that's holding you back, just go for it!
Highlighted Features:
60 LED bulbs for emitting 1000 Lumen light.
180-degree mounting system for easy rotation.
Two color-filters in the pack for different shades.
Color regulation allows adjustment of temperature from 3200K to 5500K.
How to Choose LED Lights for Photography?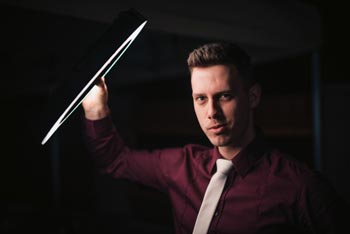 So, it seems you are really interested in getting the best LED lights for photography, right? We hope our reviewed products may put you ahead in selecting your type instead of wandering around from site to site. But if you are still looking for more, here're some pro-tips for you.
Output Rate Is Crucial
Many may think that the more bulbs are there, the better output it is. That's not something universally true. There may be some cases when you have a lot of bulbs, yet those bulbs may produce poor illumination. So, effectively, no good.
But, generally speaking, it's better to go for more LED bulbs if your budget seems to be okay with it. But the output rate, denoted as lumens or lux, should be higher than average. The higher the output rate, the better the picture or video.
As for bulb numbers, depending on the quality, you can move from 60 to 660 pieces, max. So, you may choose in between, but without compromising the output rate.
Brightness Control Capacity 
You can take a photo to another level in photography just by using the perfect brightness. If you are overdoing with the brightness, you can ruin a perfect snap. So, the ability to control, or in other words, deem the brightness is quite essential.
Try to go for the lights that come with a brightness control ranging from 0% to 100%. Plus, adjusting the bi-color function is equally valuable. As the warmth of the shot can change the entire story of the subject, right? So, make sure the lighting setup allows you to slide from around 2500K to 6500K color temperature. This will give you true freedom to control the warmth of the shot.
Compatibility With Devices
It's not the camera that you work with only. Just like the DSLR cam, you have tripods, stands, camcorders, and many other devices that you may need to use the light with. In that case, if the illumination setup doesn't function with any of these devices, it will be a waste of money.
So make sure it is universally compatible for mounting.
AC And DC Operation
Of course, if you are using the setup inside a studio, you can easily connect it to the power supply and operate it. But an option of battery-powered operation can push you ahead of the pack.
You can easily carry it around outside without worrying about any power supply. Outdoor shooting will always be illuminated, without the daylight!
Color Rendering Index
The CRI rate is quite crucial for an illumination setup. To simply put, it refers to the extent of how accurately the light can reproduce the color of your subject. The more CRI rating, the better it is at rendering the true color.
The best CRI rating lies between 95 to 98. Try not to go below this level if your budget allows.
Lights Type
Generally, there are three types of LED lights that are popularly used by photographers. These are ring, battery-operated, and the panel one.
Ring lights are best for portrait pictures and are very much popular among photographers.
On the other hand, LED light panels are used for more professional shoots that are shot in studios.
And battery-operated ones are those that are used to carry out with the camera. This type is best for outdoor shooting.
Cautions When Using LED Light Kits
Ah, yes. Now comes the part that ruins the party. Yes, no matter how hard this sounds, LED lights can be harmful to your health. Let's wear some scientist' hat and see what's wrong with these bulbs.
The main problem with this type of bulb is the mighty blue-ray. This blue-ray is also found in natural daylight. So, what's the fuss?
Well, this blue-ray stimulates the production of melanopsin. This is a hormone that is found in our eyes that triggers alertness. To cut it short, it doesn't let us sleep. So, if you are being exposed to the lights quite often, or at night, chances are there that you are not going to get a goodnight sleep!
So what to do?
First, make sure you are not overexposed to the blue-ray. Don't turn the light on if it's not necessary.
Secondly, don't be very much closer to the bulbs. Keep your distance.
Thirdly, go for the bulbs that have more CRI rate. The more CRI rate, the less blue light emission. It's that simple.
Frequently Asked Questions
Q1. How many watts do I need for photography lighting?
Ans. If you are running a small studio, you will need around 200 watts per second. As for larger studios, the rate will be around 400 to 500 w/s.
Q2. Is LED light good for photography?
Ans. Although most studio LED lights are built for videography, it is equally effective for photography, as well.
Q3. Which is better, softbox or umbrella?
Ans. For LED lights, an umbrella can be an easier option as it can be folded down and carried. But a softbox can provide a window glare effect that is quite valuable. Here we discuss about top rated light box for photography.
Final Words
LED lights have been a revolution in the field of photography in recent years. It has surely made photographic illumination easier, cheaper, and more convenient. But choosing the right device isn't easy as it sounds. That's why we tried our best to introduce you to the best led lights for photography available in the market.
We hope our in-depth reviews and the buying guide have helped you in fine-tuning your selections. Keep those suggestions handy when you are going for some LED shopping!
Other photography related article that you may like: