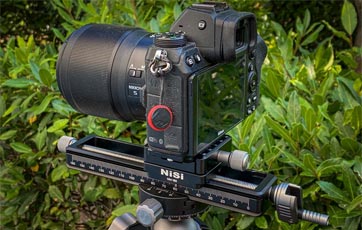 Choosing the best macro focusing rail is no light matter. Any macro photographer will tell you how intricate and rigorous business it is to capture small objects.
Sometimes you cannot even get too near to the subject. On the other hand, if you get a clear vision, it is the hands that will never cease the slight blurriness of the result.
So, where does the focusing rail fit in here? This device will ease the challenges you come across when dealing with shutter speeds, field depth, etc.
Does the surrounding have a too-small working angle to work with? You can worry less now, for the macro focusing rail will help you acquire the outcome you picture in your mind.
Luckily, we have selected a few of these products you can pick from and decide if it works for you or not. Shall we dig in?
Best Macro Focusing Rail : Top 8 Picks for 2021
There are only a handful of companies that specializes in manufacturing these devices. The reason is the complex technicalities in producing them. So, what we have chosen are some of those incredible ones. Take a look! 
1. Neewer Pro Style-Standard 4-Way Focusing Rail
What is it that a photographer seeks when looking for a quality focus rail slider? The simplest form of the answer is compatibility and precision. Now, Neewer is a brand that solely focuses on these features.
Sometimes a unit works out while it does not, the other times. It all depends on what the user is utilizing it for. The same goes for this rail product.
It seems superb in regards to the quality and accuracy of the overall instrument. All you have to do is make sure the camera device you plan to mount is suitable for this model or not.
Just in case, it pretty much fits most digital and films SLR cameras by well-known brands. You can slide the tool in four directions with the help of two rails. This might cause some instability during the intense macro photoshoot.
You can avoid it by using a remote control, but some users have decided to remove one of the rails altogether. The whole product is quite sturdy within the price value. So if you face unstable motion experience, it could have gone worse at this rate.
All the adjustment knobs are smooth enough to deliver excellent maneuver. You will also find an anti-rubber slip pad to keep the camera steadier. Also, the ¼-inch screw hole corresponds with various tripod brands and DSLR devices.
If you ask us, it is a great deal within a reasonable cost that will not show signs of malfunction any time soon.
Highlighted Features:
Multi-directional driving system.
10 cm X-Axis and 16 cm Y-Axis.
Equips 2 Standard 1/4 inch screw hole.
Non-slip rubber pad for stability.
Aluminum machining with smooth locking knobs.
2. Neewer Stylel-Pro 4-Way Focusing Rail for Macro Photography
If you are looking for the best macro focusing rail by Neewer, then this is where you stop and take a look. It might appear to give a similar impression as the previous one, but they are, in no way, the same!
First of all, the quality of the whole device is unarguably premium. As a result, what you will achieve is not just an instrument but also the yearlong reliability during macro photoshoots.
Due to this specific product by the maker, many photographers have found faith in going beyond close-ups. Therefore, be confident to shoot the tiniest objects at an accurate distance without disrupting the outcome.
You can say goodbye to the unwelcoming blurriness where you do not want it. Everything – from the settings to the controls – will be under your command alone.
The smooth movements of the four-way direction rails encourage you to take a step forward to improve your skills. Do not forget to tighten the knobs after setting the camera on the top, though.
What we loved the most is the compatibility with this tool. It is substantially wider than other similar products. From stands, tripods to the various branded cameras, camcorders, pretty much all goes with it.
You can also tilt-shift and work close-ups besides macro photography. As we have already covered the fact about distance accuracy in this field, the unit provides top-notch modification in that regard.
You will not regret adding it to your collection.
Highlighted Features:
4-way rail slider made from robust aluminum.
Includes ¼-inch QR clamp and Arca-type plate.
Maximum distance coverage.
8-piece adjusting hexagonal screws to prevent frictions.
Detachable rails for separate use.
3. Neewer Stylel- II Wormdrive Macro Rail Slider
Next on our list is yet another Neewer product because we cannot help but appreciate the incredible features they provide. Each model offers versatile but similar quality performance without losing the worth.
This time, though, it is a low-profile, one-way focusing rail. It is a quality product for users who hates complex setups. So if you want to avoid a multi-directional slider at all costs, the Wormdrive can assist you instead.
You are getting a metal-made solid and durable item that assures long-term corrosion-free operation. It is a compact model and still delivers the supreme result with range adjustment.
There are two knobs for manual regulations, which really eases the modifications toward the subject distance. As you can see, the positions of the knobs, index scales, and the thumbwheel are accurately placed to exercise conveniently.
If you are wondering about the mounting option, of course, the instrument comes with a ¼-inch screw that is compatible with most camera devices. There is a high-end Arca-type plate with a screw thread at the base.
So nothing is going to stop you from attaching it to your Ball head or a tripod. The main point is you will love the feel of working with this Neewer focusing rail slider. However, it might be a little expensive compared to a four-way.
But it is all about your method of upgrading the equipment and handling techniques. 
Highlighted Features:
Aluminum construction for sturdiness.
Corrosion and abrasion-resistant material.
Precise adjusting range up to 11.5 cm.
Dual control knobs for manual regulation.
¼-inch screw on the top; 3/8-inch screw thread at the base.
4. iShoot Universal All Metal Focusing Rail Slider
So as you survey the reviews and decide to try a different brand for a change, do you ever feel how limited information you have on the product? We have all been through that struggle; we can understand the dejected feeling!
Nevertheless, iShoot is a hidden gem that many are unfamiliar with but should know more about. Its focusing rail for macro photography is notable for its straightforward design.
It does not matter if you are a novice looking for the instrument for the first time or someone who wishes to upgrade his/her equipment. We can tell from our experiences that you will not need much to get the hang of it.
In short, it is lightweight but not extreme to disrupt the stability. It is compatible with multitudes of camera and tripod/ball head devices. Let us not forget the most important fact – its precise scale.
You might have to go through some hassle when dialing the exact number. Nonetheless, you cannot ask for a picture-perfect tool at this rate, right?
It is the overall mechanism that has fascinated us the most. The manufacturing quality goes beyond factory machining without a spot to point at. So you can gather what kind of endurance it handles during the shoot.
We have come to like this one-way focusing rail slider due to its crazy accuracy knob turns when stacking. Some might reconsider because of the lightweight design, but so far, we have had no backlash or flex problems. 
Highlighted Features:
Constructed from aviation aluminum; anodized.
Stainless steel spiral zoom lever and clutch.
Top clamp is Arca-type/RRS fit.
Includes quick-release bottom plate structure.
Forward/backward distance focus.
5. Cowboystudio Macro Focusing Rail Set, 4 Way
Our next macro focusing rail is by none other than Cowboystudio, which is famous for its low-budget instrument accessibility. If you are fixed on the four-way sliders, but the wallet is almost empty, then this might give you some comfort.
It is suitable for most tripods and stands. So it goes without saying the massive adaptability towards camera models. Although the capacity limits to about 5kg, you can mount heftier devices at times.
The best part is the excellent stability with which it carries out the operation. Even the knobs are pretty smooth and swift for the user to control. However, keep in mind that various adjustments will have different resistance abilities.
For example, if you choose a certain measure on a slider, it can either steady the mounted device further or minimize it. But it is more than one can achieve at this reasonable price.
As a result, we figured that utilizing the sliders individually might diminish the issue, and it did! We know it seems bothersome, but it is totally worth the effort. Other than these downsides, you will not find any, thanks to the remarkable build.
We did hope it had lesser non-metallic components to regulate the device, though. It kind of decreases the survival chance in the rough environment.
All in all, it is a good fit for users who do not wish to spend much but make do with what is available.
Highlighted Features:
Multi-directional sliders for wide options.
¼-inch screw-on top.
Quick-release feature at the base.
Main body constructed from solid metal.
Precise scale measuring for accurate DOF.
6. JJC Arca-Swiss Quick Release Focusing Rail Slider
There not many finely tuned macro focusing rail sliders that can satisfy a photographer entirely. Nevertheless, we have not lost all hope yet. And the fruit of such determination has brought us to JJC.
If you are unfamiliar with the name, it is because the bigger brands often take up space. Meanwhile, we never even realize what others have in store for us. Just a heads up, this one is also a four-way tool.
So far, we have not faced any problem regarding the secure mounting except that the screws might be shorter than the others. This can pose a serious repercussion if the camera does not sit tightly on the macro rail.
Let us not focus only on the negatives here, for the device is pretty sturdy despite the lightweight grip. You will achieve a high-end macro photo stacking experience due to the durable aluminum build.
Of course, the scale accuracy also plays a major role here. So when we decided to give it a try, we were not disappointed – besides the fear of the DSLR falling off. Honestly, nothing happened, which is good news!
This means the device has some quality knobs and mechanisms for acquiring the right distance. Whether it is the X-axis or the Y-axis, there was no vibration during shutter clicks.
If you want to shine your career with macro photography but dial it back a little with the costly equipment purchase, then this can be your thing.
Highlighted Features:
Quick-release Arca-type setup.
Multi-directional dual sliders.
Includes ¼-inch thread and screws.
Durable aluminum construction for long-term use.
Smooth operational knobs with precise scale rails.
7. Haoge MFR-180
Are you looking for a focusing rail slider for an Arca-style tripod/stand? This option definitely gives off the get-down-to-business vibe with its black and silver metallic design.
But remember the saying, do not judge a book by its cover. Similarly, despite its sturdy build, there were a few shortcomings in the product. Let us give you full disclosure but after the beneficial features.
As you can see, it has all the basic aspects to aid in close-ups or macro stacking. The small adjustment you need for the increments are ideally precise. In short, there is no issue with focusing on the DOF.
However, the most disappointing fact about the product is its rough mechanism system. They are not entirely cut out for a smooth ride.
As a result, the user might find it irritating to setup since each camera movement causes an inevitable scraping noise.
We know it is strange, which has only one plausible explanation – inaccurate machining. Furthermore, the larger dovetail structure makes it difficult for a standard Arca-type mount to sit snugly.
This means only a handful of cameras can fit the rail. Besides, it would have been nicer to have a longer camera release knob. You see, we tried but could not find anything worth the effort here – aside from the robust construction.
In that case, this is a bit overpriced compared to the other products.
Highlighted Features:
Ability to adjust small increments for variable photography.
11.5 cm accurate rail.
Heavy-duty aluminum body.
Arca-type dovetail mount for base.
Includes quick-release clamp.
8. CamerePlus MFR-180
Do not get intimidated by the tricky design of this macro rail slider. Sometimes it is rather easy to set up than how it appears. But what makes it worth your time and money?
Well, the first point to look out for is its accurate measure. One single turn of the knob takes you right about 5mm. You can always adjust the increment points, but it will take some time to get used to.
The four-way dual sliders are pretty solid when it comes to the structure quality. So you can rest assured of the heavy camera and other accessory mounting/setup. This unit alone can handle it all without giving out half the way.
There is no odd noise or overly tightened knobs and screws to deal with. Although the X-axis has a limited range of distance coverage, the Y-axis will win your heart with its uncompromising performance.
We all are aware of how some dual sliders can cause unsteady mounting operation, leading to shaky, unpleasant picture quality. You will not have to face anything of that sort here.
Thanks to the levelheaded instrument with sturdy components, shoot without limits on the macro stacking and close-ups. No photographer wants to spend his/her time fixing the equipment while every second counts for a perfect capture.
Yes, it is pretty steep if we think about the overall product, but it would not hurt to try something different, right? And if the item performs just as it ought to, all the more reason to invest in it.
Highlighted Features:
Lightweight design for easy maneuver.
4-way long-ranged dual-rail sliders.
Compact QR plate design.
Arca-type/RRS fit; quick-release option.
Premium aluminum construction for durability.
Comparison Chart for Macro Focusing Rail
Neewer Pro Stylel-Standard 4-Way

1/4-20-Inch Camera, Camcorder Screw

X-Axis 10 cm/
Y-Axis 16 cm

1/4-20-Inch Camera, Camcorder Screw

X-Axis 7.5 cm/
Y-Axis 6.5 cm

1/4-20-Inch Camera, Camcorder, Tripod, etc. Screw/ Arca-Swiss RRS Standard

1/4-20-Inch Camera, Camcorder, Tripod, etc. Screw/
Arca-Swiss/RRS Standard Clamp

1/4-20-Inch Camera, Camcorder, Tripod, etc. Screw

X-Axis 15 cm/
Y-Axis 15 cm

1/4-20-Inch Camera, Camcorder, Tripod, etc. Screw/
Arca-Swiss Plate

X-Axis 16 cm/
Y-Axis 16 cm

1/4-20-Inch Camera, Camcorder, Tripod, etc. Screw/
Arca-Swiss Plate

X-Axis 3.8 cm/
Y-Axis 18 cm
Macro Focusing Rail Buying Guide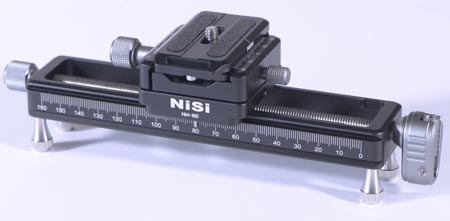 Do you always end up window shopping not know how to find the right product? We have all been there and done that. It is a tougher situation for a newbie. How about you familiarize yourself with the tool before investing in the wrong one?
Know the Product
A focusing rail is a mechanical instrument that lets the camera move to certain points – to capture the best of a subject. Any macro photographer understands the significance of sharp focus. This Light box post has some additional tips for photographers that helps to get a sharp capture.
We do not always achieve it as this kind of photography limits the focal depth. This happens when you get too close to the objects. So the rail uses the moving techniques to apply precise focus using the camera.
While the camera settings remain consistent and unchanged, the user merely has to alter the rail's focal points to capture and stack various angles of the subject.
Later the photographer stitches these images together in software and creates a final photograph.
Two-Way or One-Way
Keep in mind that the best macro focusing rail offers two stages of movement. They will be able to go backward, forward, left, and right. With simple micro-adjustments, you can enhance the distance to reach the expected potential.
Some even call the forward/backward position Y-axis and side to side position X-axis. You will find the dedicated measuring scale on these axis surfaces for controlled operation.
Remember that the point where the two rails meet or intersect is an unstable region for most cases. The focal depth could compromise and end up with a shaky image.
Therefore, some brands produce focusing rail with only Y-axis or forward/backward motion. This does not change anything except that the two stages are more expensive and flexible than the one staged rail.
If you do not want to risk the potential instability at the right-angled position, go ahead with the one-scale focusing rails. However, our suggestion is to opt for both axes since they are prone to be handier.
Vertical Layers
How many layers of setup are you willing to unscrew and screw during the photography session? Of course, a compact but intricate device like this one requires extra attention.
But is it worth the effort? If you are a beginner in the macro photography field, a focusing rail is just as crucial as a tripod to a landscape photographer.
So if this secondary device cannot deliver a simple method of removing the camera, we advise you to refrain from it.
On the other hand, all the macro focusing rails consist of ¼-inch screws that support practically all the cameras/camcorders. Some might find it complex or even increase vibrations.
In that case, many companies include quick-release clamps for efficient functionalities. Hence, look for a tool that comprises both features for versatility.  
Material
No matter what model you choose, make sure the material is sturdy and corrosion-free. You might have to use it either in a home-studio or outdoor with ever-changing climates. So it is better to aim for a rail that can withstand different weathers.
Weight
Believe it or not, this is very important to all macro photographers. The weight aspect plays a major role in keeping the vibrations in check. Try having a slider that can provide a better base when setting up the camera.
If you do not have a remote control to eliminate vibration during shutter release, make sure the tool comes with a thicker assembly.
Frequently Asked Questions
What is macro focusing?
It is the system in which you focus on the tiny objects for shooting and enlarge them more than the life-size view. If the subject follows the ratio above 1:1, it is true macro.
Anything below that is merely the close-up range. Therefore, it is often troublesome to reach such a higher proportion unless you own a dedicated macro lens.
How do I use a macro focusing rail?
If you are new to this, know that it is not a difficult task – attaching a DSLR or camcorder to the macro focusing rail. Most of these devices have a ¼-inch screw thread at the bottom for tripods.
It is the very same thread one can utilize to set up the focusing rail.
Why are my macro photos blurry?
There can be various reasons for this issue. The most common is the low shutter speed setting. And the lower it is, the higher the risk of blurry images.
Try choosing around 1/90s to 1/125s in general when using a 50mm lens. This option is faster and prevents maximum shaking.
Another way to eliminate blurriness is to check if the camera is set to a stable tripod or not. Even an unstable focusing rail can cause an unpleasant result.
What other accessories do I need aside from a macro focusing rail?
As a macro photographer, one must always have access to a tripod, reverse lens, double lens, extension tubes, DVD lenses, and of course, a macro lens with a camera.
Do not forget the need for proper lighting, though. The photographer will have to suffer from a lack of lights regarding the DOF at f/8. Hence, keep some strobes nearby.
How accurate are the scales on the focusing rail?
Only a few of the brands design these instruments; therefore, they focus better on accuracies. So in our opinion, they are pretty much right on point with high-end assurance.
Read More: How to Use a Polaroid Camera. Learn how to use these old-school cameras for vintage shots!
Final Words
Let us hope that our article was informative to aid you in finding the best macro focusing rail.
Narrowing down to pick the one you seek gets easier once you set the standards of the requirements for your projects.
Still, Neewer Stylel-Pro 4-Way and Cowboystudio 4 Way took our attention in an instant. They offer the versatility of movement, equipment mounting, and weight capabilities.
Moreover, both are reliable to utilize for an extended period due to the superb construction.
It is time to emphasize the mini subjects than on fixing the mistake at all times. Good luck!
Article that you may like: