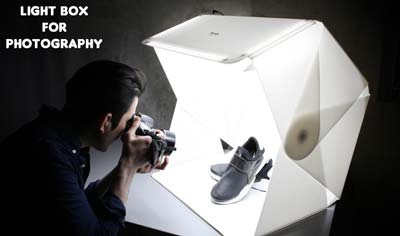 So you got up in the morning, all excited as you're going to check your latest updates on your new website. 'Damn, I can't wait to see how all those shoes and jewelry got sold', you think to yourself.
However, as you scroll down the comments, your eyebrows began to frown. All those negative comments! But wait, you're showing the latest products. What the hell on earth happened?
Let us tell you what you've been missing Genius! Maybe you've got the best products but you haven't installed the best photo light box when you've taken all the photos.
Does it even matter? Yes, it does.  The charm behind all those exquisite-looking products online is a perfect photo box. You keep your products on the box, you take photos and Voila! They'll look stunningly premium. This will increase the chance of your products being sold.
Want to get your hands on the perfect lightbox? We're reviewing the hots.
Why Photo Light Box?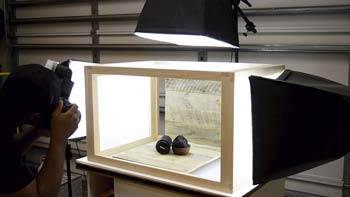 If you're someone who's more like a pro, I don't think I need to tell you much about why you need a photo studio box. However, if you're a rookie and you be like 'Why the heck on earth will I need a photo lightbox anyway? I can just take the shot just like that', it's time for us to shed some lights on you.
Here's why you need a photo light box.
Perfect for Product Photography
So you want to sell your products online? Great! You do know that a good product-photography can increase the chance of getting your products sold. The more attractive image you can post online, the more customers you're most likely to get.
This is where a photo light box plays its role. With a good-quality photo lightbox in your arsenal, you can take bright and clear photos of your stuff you want to sell. Get yourself a jewelry photography light box to take the shots of those alluring necklace, rings, etc.
And not just jewelry; shoes, gadgets, clothes, you name it, everything will shimmer a crystal-clear shine. All you need to do is grab a good set of studio box.
Portrait Photography
For making portrait images, a studio tent is a perfect go for you. It doesn't matter what you want to capture, just make sure you get the light-setup right and one single shot can give you stunning portrait photos.
Make Amazing Vlogs
Who says a studio box is only for photography. You can find it pretty handy when it comes to making amazing videos. Let it be on Facebook, YouTube, or any other media online, you can simply create high-end videos in a snap.
Use the lights and backgrounds the studio box comes with and the next thing you know, you're basically having a professional-like feel inside the vlog. We do a deep dive into focusing rail in our article that will be very useful for vloggers.
Your Studio, Your Way
Once you get your hands on a foldable and portable studio tent, you can easily take it with you anywhere you go. You get the mood to click photos? Just simply unfold the box, set the subject in it and take the shot.
If you can buy the ones that are resistant to water and UV-rays, no one will be able to stop you from taking the picture of your dreams.
Best Photo Light Boxes Reviews 2021
So after hours of research and scratching our heads, we've come up with the top 12 light tents running in the market. Give these reviews a thorough read, make notes if needed, and choose the one that fits your taste.
1. AmazonBasics Portable Photo Studio Light
From now on, you can carry your photo studio with yourself wherever you want. The portable studio from AmazonBasics just makes 'easy' more comfortable for you. Why it stands out than the typical ones in the market? That's what we're about to find out.
First off, with the whole set, you're getting a built-in LED light. This gives you a high-end output to take your photography experience into a whole new height. Let it be your camera or a smartphone, you can get the best handheld photography experience without any question.
To make sure you're getting an optimum contrast, the LED lights are positioned at an impressive angle. You're getting the daylight balanced LEDs worth 5600k that give you the Color Rendering Index you've been craving for.
As you keep on taking photos, the diffusion material will keep your LEDs protected while it eliminates all the LED dot reflection and softens the shadows.
The 3-door system at the front, on the other hand, makes sure you get maximum image angles. Besides, it also makes sure you don't get much of an outside reflection. The best part? You can take images from above; thanks to the top hole the set comes with.
As for durability, a bright white, zero-texture coating covers the background material. The fabric that covers the entire structure boasts a robust design and made of high-quality material.
If you want to go for some outdoor photography, you can simply collapse the studio and you'll see it turns to 2.5 inches thin carrying case instantly at your surprise.
When you're ready to do some photography work, you can simply set it up within less than a minute. There's no need for you to assemble it. This product photography lightbox is something you don't want to miss.
Highlighted Features
Comes with built-in LED light.
Daylight-balance worth 5600k.
Camera and smartphone compatible.
Diffusion material.
Multiple openings.
Zero-texture coating.
2.5 inches thin carrying case.
Pros
Powerful light intensity.
Eliminates LED dot reflection.
Softens the shadows.
Durable and robust design.
No assembly required.
Cons
No switch to turn off the lights
2. HAVOX HPB80XD Photo Studio Light Box
The best photo box reviews wouldn't be complete if we didn't include the HPB80XD from HAVOX. The brand has been making amazing boxes for photography for years now. This time it comes with a new champ that finds the photographer out of you. Let's see what it has to offer.
As you unbox it, you'll love the 336-Dimmable SMD LED lights that shimmer the brightness you need. It comes with as much as 26,000 lumens, eliminating all the brightness issues you used to face while taking a good snap.
Besides, thanks to the 5500k color temperature that joins hands with the Color Rendering Index worth more than 93. With all these packed in one single light tent, you won't have to step back when it comes to taking professional-grade photos.
Take your camera and go for the shot, you'll love the multiple openings the HAVOX HPB80XD comes with. Let it be from the front or the top, you can switch between angles to get the shot you need.
Thanks to the light-diffusing fabric the studio light box comes with, you won't see the shiny objects give you a bummer with the reflection. As a result, what you're experiencing is a complete uniform lighting system.
And that's not all. You're getting not just one but 3 versatile background shades. Choose the background you need and never compromise the quality of the picture.
As for your ease and comfort, the HAVOX HPB80XD needs no assembly at all. Just unbox it, set it up and Voila! All you need is to spend about 10 to 15 minutes.
Besides, it's so lightweight, you can lift it up easily with your bare hands. The set includes a carrying bag, so you can take the whole studio with yourself, anytime you want.
Highlighted Features
336-Dimmable SMD LED lights.
5500k color temperature.
93+ Color Rendering Index.
Light-diffusing fabric.
3 versatile background shades.
Includes a carrying bag.
Pros
Professional-grade photos.
Eliminates reflection.
Uniform lighting system.
No assembly needed.
Fast setup.
Lightweight and portable.
Cons
The power adapter needs to be strong.
3. Emart Table Top Photo Light Box
Let it be for experts or beginners, the table top photo light box from Emart can blend in with your taste for obvious reasons.  It's compact, it's light weight and it has got everything you need to make sure the photo you capture doesn't lose quality. Let's see what this one has to offer.
Most shutterbugs prefer the studio box from Emart for the light weight it comes with. Meaning, whenever you're on the go, you can just collapse it and carry it with you. Since its compact in shape, it doesn't eat much of space of your place.
Did we just say that you can take it outside? You can say goodbye to all your worries concerning weather issues. This product photo box is completely waterproof, so let it be rain or windy days, there's no stopping when it comes to photography.
Besides, the hard-polypropylene construction just makes it durable enough against all the tough conditions and beatings.
Place any object in the studio box, grab your camera and take the shot from the opening on the front. Or, you can switch to the top opening and keep on taking the snaps.
Thanks to the top-loop handles, you get to carry it easily wherever you want. To take your comfort on its peak, the light box comes with a snap-button design. This keeps it more stable compared to others.
Need to shed some light? Turn on the powerful 5500k LED light strips, and you'll get the illumination your photography deserves. As it keeps the daylight balanced, there's no way the harsh shadow or light will ruin your photos. Rather, it will give more of a natural aura.
When you feel it's time to give your camera a break, you can simply switch to your smartphone and keep it on the tri-pod the set offers you.
Yep, you're getting a tripod as well along with power bank, adapters and USB port power cable. Now, you don't see that every day. This one may not be the best lightbox for product photography but certainly it is one of the bests.
Highlighted Features
Comes with a waterproof attribute.
Hard polypropylene construction.
5500k LED light strips.
Top-loop handles.
Snap-button design.
Daylight-balanced.
Compatible to both DSLR and smartphone.
Has got a tripod, USB cable and power bank.
Pros
Durable and sturdy.
Eliminates reflection.
Light in weight and portable.
Completely natural picture quality.
It can be used for smartphones.
Cons
Sometimes the lights get dimmer.
4. ESDDI Light Box for Photography
You want to go for the perfect professional light box? Well, you got it. The light box from ESDDI has got everything to fill your cup when it's all about taking your photography to its pinnacle. With a wide array of features, it deserves a place in our best light boxes for photography reviews.
As soon as you'll see the 120 adjustable LED lamps, you'll probably say 'Take my Money.' The lamps come with 261000 lumens, allowing you to have the best quality photo whether you take the shot from a smartphone or a professional-grade camera itself.
Thanks to the multiple openings it comes with, you get to shift from one shooting position to another and take the snap at your convenience. Let it be from the top or from the front, you can take the shot just like that and capture the object inside your cam.
The silver film reflective fabric, on the other hand, makes sure the light gets diffused evenly.
If you feel the need to adjust the brightness, simply use the dimmer rotary knob and you can increase or decrease the brightness intensity within seconds.
With all these features in the arsenal, whenever you take the shot, what you're getting is mindboggling picture quality with crystal-clear clarity.
As for extras, the set offers you 4 PVC backgrounds. Black, white, orange, gray, you name it, from now on you can switch to a versatile number of background variations.
The ESDDI light box photography kit is pretty easy to set up. You don't need any tool or assembly. All the credit goes to the Hook & Loop design, setting up the whole photography kit takes a few minutes.
Highlighted Features
120 adjustable LED lamps.
261000 lumens of light.
Multiple shooting angles.
Silver film reflective fabric.
4 PVC Backgrounds.
Hook&Loop design.
Pros
Powerful lighting system.
Removes reflection.
Vertical and horizontal shooting.
Lights get diffused easily.
Easy to control knobs.
Light in weight and portable.
Cons
The lights are a bit heavy.
5. Limostudio Lightbox for Product Photography
While the mainstream boxes for photography can give you a hard time, you can always put your trust in something like the table top lightbox from Limostudio. Compact shape, lightweight and a versatile number of features, this one comes with everything that will meet your taste.
Unlike the typical white photography boxes in the market, it comes with a 100% polyester construction. This makes it sturdy and robust enough to withstand all the beatings no matter how tough of a condition it faces.
Let it be indoor photography or the outdoor one, this little friend right here will keep up with you while you get to show your true artistic skills.
The set includes two LED lights worth 5500k and that too have got a tabletop setting.  Let it be your camera or your smartphone, as you take the shot, the lighting system will keep the picture quality completely natural.
You can adjust the height up to 8 inches and move the source pretty easily.  The tripod legs are a cherry on top, that allows the table lighting to stand firmly. And here's a good post If you're interested in good quality gorilla tripod.
'Tripod', speaking of the devil, with the set you're also getting a complete tripod itself. Switch from your camera to your smartphone, and adjust it with the tripod, use the phone holder to keep it steady and keep on taking amazing photos.
As far as your comfort is concerned, you don't need any assembly or tool to set it up. You're also getting Red, Black, White and Blue backdrops, which are completely non-reflective. So from now on, you can give your product photography a whole new contrast.
Highlighted Features
100% polyester construction.
Two LED lights worth 5500k.
Table-top settings.
4 backdrops to choose from.
Pros
Can be used for both camera and smartphone.
Effective lighting system.
Completely natural image quality.
It comes with tripod.
Light in weight.
Robust and durable design.
Cons
Gets a bit moldy sometimes.
6. PULUZ Mini Photo Studio Box
If you're an expert snapper, you're probably familiar with PULUZ. This photography giant has been making studio boxes that come with jaw-dropping features. This time, it brings you the all-new mini photo studio box. Let's focus on the features a bit.
'Mini', the word says it all. It's one of those few models that come with the most compact design. It's so small that you'll be able to carry it on the go. However, it still has enough space for any product to fit in.
Whenever you'll want to carry it with you for outside photography, you can simply detach fold it and take it with you. The parts are completely detachable.
Don't mistake its functionality for its size. The box shows off an integrated light bar, which you can customize any time. It has got 20 pieces of SMD LED beads that allow you to have the brightness you have been longing for.
Besides, you can shift from the horizontal shooting window at the front to the vertical window on the top and experience a 90-degree shooting angle any time you want according to your shooting demands.
The set comes with a 5 Volt power supply and allows you to charge it faster than ever.  As for the installation, it's pretty fast to set it up. You need to spend like 5 or 6 minutes and there, you'll have your studio box ready for work.
Highlighted Features
Compact shape and size.
Detachable parts.
Integrated customizable light bar.
20 pieces of SMD LED beads.
90-degree shooting angle.
5-volt power supply.
Pros
Easily portable.
Maximum brightness.
Fast charging system.
Easy installation process.
Cons
7. Slow Dolphin Portable Photo Studio Box
Still looking for the best photography light boxes? At list number 7, we've got the portable photography light box from Slow Dolphin. Durability, functionality and premium aesthetics, it has got everything to make sure your photography shimmers a professional touch.
Despite being a small light box, this one has got enough space for any type of regular-sized product to fit in, let it be watches, jewelry, flower vase or whatever you want to go for.
Whether you're taking the snap indoors or outdoors, with the Slow Dolphin studio box, you can get the taste of both of the worlds. Just unfold it and place it anywhere you want.
Now, that was everything on the comfort it gives you. Let's focus on what the studio box gives you when it comes to enhancing your photography effect,
The 20 PCS LED white strip lights to allow you to experience the brightness your camera needs. Take the shot using a professional cam or your smartphone, with these bright LED strip lights in the rig, you won't see much of a difference between the picture quality.
On top of that, it prevents the reflection and those unwanted shadows as you capture the product into your frame.
To make sure you can keep switching between a wide number of angles, the box comes with two openings. You can find one opening in the front while the other one stays on the top.
Highlighted Features
20 PCS LED white strip lights.
Compact size and shape.
Premium aesthetics.
Has enough space for regular-sized products.
Compatible to both smartphones and cameras.
Two openings for shooting angles.
Pros
Sturdy and heavy-duty construction.
Can be used indoor and outdoor.
High-quality pictures.
Prevents reflection and shadows.
Easily portable.
Setup takes just a few minutes.
Cons
The logos on all sides get visible in photos sometimes.
8. DUCLUS Mini Photo Studio
The mini photo studio from DUCLUS is perfect for those who want to capture small items or products. Besides, it's quite affordable as well. So, if you've got a bit budget issue but then again you want your photos to have quality, DUCLUS should fit your taste.
With the 20 PCS of SMD LED beads in the rig, the studio gives you the dazzling shine and lighting effect your photo needs. You're getting 550 Lumens of light, so why worry about brightness?
It will dominate the reflection and the shadow, making sure your photo looks completely natural.  Besides, the color temperature you're getting ranges from 6000k to 6500k. Now that's pretty powerful for a light box for photos that are more on the affordable side.
Now, with the box, you'll get both the horizontal and vertical windows. You'll find the horizontal window on the front while the vertical one stays on the top.
As a result, this photo box is perfect for both DSLR camera and smartphone camera shooting. The best part? The box has got a window on its front. This will help you to in Landscape shooting while you get to achieve a unique angle.
As for the backgrounds, you're getting 6 different color variations to choose from. For which, you can change the shooting effect whenever you want.
The studio box is completely foldable. Once you're done with it, you can fold the studio box even in places with space issues.
Highlighted Features
20 PCS of SMD LED beads.
550 lumens of light.
Color temperature ranges from 6000k to 6500k.
Stunning front-window.
6 different backgrounds.
Pros
Budget-friendly.
Removes unwanted shadows and reflection.
Heavily built.
Powerful lighting system.
Multiple openings.
Completely foldable.
Cons
The power cord it comes with isn't that durable.
9. Neewer Light Tent for Product Photography
The light tent from Neewer may look a bit simple, but it has got everything to be on our priority list. What makes it one of a kind, you may ask. That's what we're about to find out.
Compared to the typical ones and the other ones we've reviewed, this has got a bit larger front opening. This means you can capture the image pretty easily.
Plus, the space the light tent comes with is large enough for any type of regular-sized product to fit in. However, on the other hand, it's small and compact enough to be lightweight.
When it comes to durability, the studio box from Neewer is one step ahead. It's made of pure white nylon fabric, which enhances its durability to the max. It doesn't matter what tough of a condition it goes through; this studio box right here can withstand all the beatings.
Besides, since the construction is completely translucent light-diffusing, you won't have to face all those disturbing shadows at all. Bouncing the light won't be a problem.
Moreover, it filters out all the unwanted lights and makes sure there's no weird reflection at all.
The light box photography kit comes with 4 non-reflective background cloth. So, you can switch from one backdrop cloth to others for effect versatilities. Thanks to the carrying case you're getting with the set, you can take the light box anywhere you want and it's just a walk in the park.
Highlighted Features
Comes with a large space.
Pure white nylon fabric construction.
Translucent light-diffusing system.
4 non-reflective background cloth.
Includes a carrying case.
Pros
Easy image-capturing experience.
Durable and strong.
Gets rid of those disturbing shadows.
Filter out unwanted lights.
Highly portable.
Cons
10. Depthlan Folding Photo Studio Kit
The folding photo studio kit from Depthlan is another hot-box that has been running superb in the marketplace. With premium aesthetic and high-end features, this photo studio kit can be your perfect lightbox for product photography.
What makes it stand out from the rest is its built-in magnet design. You won't be needing any assembly or whatsoever. Just unbox it and set it up and Voila!
As for the size, it's big enough for your products to fit in. You can even keep your posh jewelry in it and take the snap. No wonder it's considered as a  perfect jewelry photography box as well.
Now, despite of having a large space in it, the light box is pre once you fold it, it takes the size of an A4 paper, for which, you can store it anywhere you want and carry it with you anywhere you want.
The set boasts no less than 20 pieces of LED lights that offer you uniform intensity according to your needs. No, there's no way you'll get any shadow or reflection, the LED lights will prevent them from appearing as long as you keep on clicking.
As for extras, you're getting USB cables with the set. You can connect the LED lights with a USB cable and run them for hours. Also, there's one black background cloth and a white background cloth.
Highlighted Features
Built-in magnet design.
Has a large space inside.
Completely foldable.
20 pieces of LED lights.
USB cables.
2 background clothes.
Pros
Requires no assembly.
Can be stored in a small space.
Light in weight and portable.
Removes shadows and reflection.
Can be used for hours.
Cons
Not that strong compared to others.
11. Amzdeal Light Box for Photography
The reason we're recommending Amzdeal is that this brand knows what the customers' needs. This time it brings you a light box that's not just best for amateurs but professionals as well.
It comes with 3 shooting angles but there's a different spice to this. You're getting a front opening and you can close it up when you'll go for smaller products.  For larger ones, you can open it up whenever you feel like it.
Thanks to the opening on the top, you can get a bird's eye shooting angle which is obviously quite dynamic.
The 2 LED light panel it comes with gives you the lighting intensity worth 1000 Lumens while the color-rendering index is more than 80. This helps you enhance the quality of photography without you having a hard time.
Say goodbye to your worries about concentrated and harsh lights though. Thanks to the light diffuser the set comes with, the light spreads evenly on the subject evenly.
Whether you take the shot using your DSLR camera or your smartphone, all you're getting is a. good picture quality that will make you go wow.
The set includes 4 backdrops with 4 different colors. There are white, black, orange and grey backgrounds to choose from.
Highlighted Features
3 shooting angles to choose from.
2 LED light panels.
1000 Lumens of light.
Worth 83+ Color Rendering Index.
Includes light diffuser.
4 backdrops with different colors.
Pros
Best for both large and small subjects/
Enhances the quality of the photo.
Light spreads evenly on the subject.
Can be used with smartphones as well.
Heavy-duty construction.
Easy setup experience.
Cons
12. SAMTIAN Portable Light Box
Your search for the best light box for photography may come to an end right now with the portable light box from SAMTIAN. If this doesn't suit you, nothing probably will.
First off, it has got not just a couple but as much as 84 PCS of LED. As a result, you're getting 3 times brighter light than what you can get from the mainstreams. As for the color temperature, you're getting as much as 5500k.
In addition, you're getting inner walls in it that are made of reflective fabric. This allows the light to spread evenly on each and every corner of the table top photo light box.
Use your DSLR camera, camcorder, smartphone, etc, you'll hardly find the differences in quality.
Besides, from now on, you won't have to struggle to get the shooting angle you want. With the multi-angle design, it comes with, you can shift from one shooting angle to another easily. Choose the front window if you want to go for horizontal shooting and for vertical one, go for the top hole/
On top of that, it's pretty light in weight, for which, you can carry it easily wherever you want. Once you're done using the light box, simply fold it and keep it in a nice place to store it.
Highlighted Features
84 PCs of LED.
Reflective fabric inner walls.
Compatible to camera, smartphone and camcorder.
Multi-angle design.
Easily foldable.
Pros
3 times brighter lights.
Lights spread evenly.
Easily switch to shooting angles.
Light in weight.
Can be stored in small gaps.
Cons
Background material needs some improvements.
Read More: Gaps in 3D Printing. Learn how to fill in gaps in your prints!
Choosing Right Photo Boxes: Buying Guide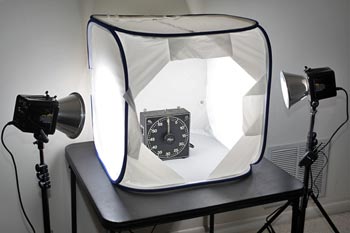 So, you're going to buy the best photography light boxes? Good for you. However, do you know what features you should look before getting your hands on it? If your answer is no, chances are, you'll end up buying the wrong light box for photos.
Don't worry when we've got your cover. We'll let you know about the things you should consider before buying a light box.
See If Your Product Fits in It
Let's face it. Size Matters! At least, when it comes to a studio box.  Obviously, you're going to put a product inside the photo studio so you can capture its image, right? Imagine the products you're going to use do not fit inside the photo studio. You'll have to call it a day.
Try getting yourself a good-sized photo light box that's not too big and not too small. This will make sure the products you want to use for your product photography session will fit inside your light box.
Does It Need Assembly?  
Typical light boxes have one problem in common. They need a lot of assemblies and it takes one hell of a time. Besides, this can give you a hard time as well.
To get rid of this problem once and for all, you should get yourself a light tent for product photography that doesn't require any assembly at all. This will save your time and your energy. Just set it up and start clicking the photos.
Shooting Angles
You'll find a lot of studio boxes in the marketplace that have all the sides closed. This can give you a bummer when you'll want to take photos from multiple angles.  So, whenever you go for a light box for photography, make sure it has at least the front panel and its top open. This will allow you to take the snaps from multiple angles.
Lighting System
Mainstream photo boxes have one problem in common. They don't a good lighting system. Besides, they can't even control the shadows and reflection. The next thing you know you're left with a bad-quality picture.
This is why, whenever you're getting your hands on a light box for photography, make sure it has got powerful LEDs.
The light intensity of LED lights is measured in Lumens. The more the Lumens, the better brightness you'll get. Don't forget to check the color temperature though. Go for the photo box that offers you more color temperature.
Durability
Durability is something you'll need when it comes to anything and why would photo light boxes be an exception, right? Whenever you're going to go for a light box, make sure it has got a sturdy construction. You can go for the ones that are made of 100% Polyester if you want. These studio boxes can withstand a beating.
What Are the Top Rated Photography Light Box Brands on the Market?
Brand loyalty matters a lot. Sometimes you just don't know if the product you're buying is actually the best one or not, this is when you rely on a brand that you trust. Confused about which brand to go for? Here are some recommendations for you.
AmazonBasics 
AmazonBaiscs have been loyal to their customers for a long time now. When it comes to making list of top notch  photography light boxes, they've been creating the ones that come with portability, durability and high-end features.
Besides, they're widely known to everyone for their friendly customer service. All you need to do is order and you'll have your things delivered in no time.
HAVOX
Havox is one of the few brands that just concentrated on making photo light boxes only. Giants like AmazonBasics manufactures different types of home appliances. But this brand right here just focused on making full-functional light boxes only.
With more than 10 years of experience, HAVOX has been a great pick for professional snappers out there. You can take a look at any studio box from Havox; the moment you'll see them, you'll know the makers build them with premium quality and aesthetics.
For a professional photographer, HAVOX is hands down one of the best brands available in the market.
ESDDI
It's another photo studio giant that's best for making durable photo studio boxes that come with great lighting systems. The brand loves keeping their products simple, yet they have the functionality you need as a photographer. If you want great studio boxes with a great lighting system, you can trust this brand with your eyes closed.
Limostudio
Limostudio is one of the leading brands when it comes to providing you advanced equipment for photography. The core management authority, LimoStudioquickly is a globally recognized name in the photo studio industry.
The best part? Photographers who want to go cheap but they don't want to compromise the quality of their photos, Limostudio is just the perfect catalyst for them.
PULUZ
When you talk about technology, you can always keep your trust in something that comes from China. PULUZ is a sister concern of one of the leading camera accessories brands, Shenzhen PULUZ Technology.
When it comes to manufacturing budget-friendly studio tents, PULUZ is one step ahead. No, they don't compromise the quality at all. Thanks to their brand loyalty, PULUZ has taken over the marketplace around the United States and Europe.
To make sure you have an amazing photography experience, a countertop photo light box from PULUZ is all you need.
Neewer
If you want to taste what it feels like to use what pro shutterbugs are using, you can get your hands on a studio tent from Neewer.
Neewer has been making next-gen material studio boxes since 2010. Within a short period of time, this giant has touched the hearts of millions. Let it be Instagram lovers, Facebook celebs, YouTubers, you'll see even the most well-known vloggers are using the photo equipment from Neewer.
Amzdeal
Amzdeal started their journey as a pet supply company. Recently they've been working with photography equipment and the made a lot of progress pretty fast. Why they stand out? Well, you'll find good-quality lightboxes at factory-direct prices.
SAMTIAN
Guess what's the most important part of a photo studio box? It's the lights and if lights are your main concern, you should get yourself a studio box from SAMITAN.
SAMITAN offers the most effective and powerful lighting system, unlike the typical brands you'll find. This brand started its journey back in 2006 and still keeping up with the latest trend.
Light Box Take Care and Maintenance Tips for Longevity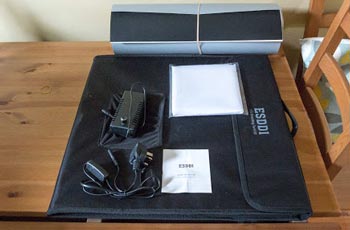 It doesn't matter if you have got your hands on the best photo light boxes, if you don't know how to take care of them, chances are you'll end up
You can just wipe it clean using a towel once in a while and remove all those debris, smears and dust. For plastic surface, you'll find a dampen cloth pretty handy. Here are some useful tips-
Read the Instruction Manual
Not every lightbox has a similar attribute. Rather, you'll find each studio boxes having different types of assembly and disassembly processes.  So,  always read the instruction manual and see if you're assembling the photo box right.
Keep It In Clean Environment
Photo studio boxes tend to attract a lot of dust. You'll have a hard time if it gets dusty once in a while. So whenever you go for a photography session, make sure you keep your photo box under a clean environment where there's less dust.
Don't Expose It to UV-Radiation
Now even though you can take your light tent outside, it's better not to expose it to sunlight. This may damage the fabric as well as the LED lights.
Store It In A Nice Place
Once you're done using the photo light box, make sure you store it in a convenient place. It's important you keep it where there's a lot of space. However, if you buy a foldable one, you can store it inside places with space issues.
Give the Lights a Break
If you keep the lights on for a long time, they will heat your light box up. This is not a very good idea, to be honest. So, once you're done using your studio light box, you should make sure the cord is completely unplugged and you've switched the light off.
Proper Lighting Tips for Great Photography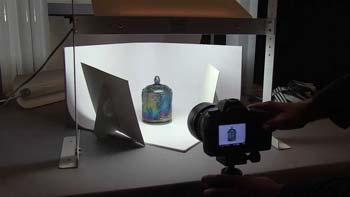 You're a good photographer and you know how to play with your camera. However, it's not just the camera that ensures you a good picture quality. You'll need to learn how to play with those lights and shadows.
Getting the best photo light boxes won't do you any good if you don't know how to deal with lighting effects. If you know how to make use of light in the proper way, you'll have the picture quality at its best.  Here are some lighting tips for you.
Make Sure the Light Source is a Broad One
If the source of the light is broader, you'll get softer lights. Meaning, you'll have less shadows while suppressing the subject's texture becomes a piece of cake for you.
If you have narrow accessories, for example, the CFLS or flashes, the quality of your picture won't be good as you expect. So, it's pretty crucial for you to use a reflector or diffuser and bounce their light. You can use an umbrella or a soft-box as a diffuser.
Keep the Light Source Close to the Subject
If the light source is farther than your subject, it will be pretty hard for the light to fall on it. This happens because when you place the light closer to the subject, it broadens up. While on the other hand, once you move it away, the broadness decreases. For which, you miss the picture having a natural look.
Try Using Front-Lighting
If you want to suppress the foreground's texture, you'll have to use front-lighting. Front-lighting is the perfect catalyst if you want to shoot portraits since this technique helps you remove scars and blemishes on the face of your subject.
Use Shadows to Create a Three-Dimensional Look
Just when you say shadow is the last thing you'll want to include in your photo, we'll say shadows too can enhance the quality of your photo, especially when it comes to giving your photo a voluminous look.
Besides, if you have shadows in your photograph, it will give you a three-dimensional look. As a result, the picture will look more real.
Don't Forget About Color Temperature
You may feel that light looks white but in reality, they have got color which you won't be able to see with your own eyes. However, these lights are easily detected by the sensor of your camera. Your camera basically records the color cast as you shoot.
Whenever you're going to take a picture using your camera, make sure, you keep the color cast inside your mind.  You'll get a warm tone if you take the picture early in the morning or let's say in the late afternoon.
On the other hand, you'll get a bluish tone during midday. With the tungsten lighting system, you'll get a yellow light cast while the fluorescent ones give you a bluish light.
If you want to neutralize the color cast, you can simply use the white balance of your camera.
FAQ
1. How do I set up my photo studio box?
Ans. Setting up your new photo box is pretty easy. You can follow the simply DYI steps below.
Keep the detachable parts and lights on a sturdy table.
Unfold the photo studio box and set it up.
Add all those backdrops you get with the set.
Don't forget to keep the clothes curved to avoid the seams in the shot.
It's time to set the lights up on your left and right.
For an easy experience, you can keep an outlet near you. You can also use an extension cord so that you can turn the switch on and off anytime you want.
Bring the product or shall we say 'subject' and remove all the dust and debris on it. Otherwise, your photo will look pale.
Place the subject in the center of your studio box.
Attach your camera on a tripod.
That's it, you're ready to click.
2. Will my photo box get hot if I keep on using the light for hours?
Ans. It actually depends on the studio tent you're going for and the lighting system it has. If you buy a studio tent that comes with incandescent bulbs, the lights will most likely to get heated up. However, you can go for the LED light as these lights do not heat up easily.
3. Can I use these boxes in daylight?
Ans. Of course, you can. The LED beads are made in such a way that they give you the daylight-balanced brightness. So even if you're working under daylight, you can adjust the intensity correctly and get your job done.
4. What if the photo boxes I've ordered get damaged within a short period of time?
Ans. All of these products mentioned here are known for their heavy-duty functionality. However, if you do face any problem, you can claim your warranty offer. Each and every single product over here comes with a satisfying warranty duration.
However, to know how long the duration will last, you'll have to talk to your seller.
5. Can I get the same image quality from my smartphone which I get from a DSLR camera, if I use a photo light tent?
Ans. The answer depends on a lot of things. If you have a smartphone that has got a high-end camera on its rig, we say 'why not?' In fact, if you use the light box correctly, you'll be able to enhance the quality of your photo, which can match with the one you get from a DSLR camera.
6. Is maintaining these studio boxes tough?
Ans. Not at all. We've already discussed the maintenance tips above. As for the time it will take is just a few minutes to pass.
Wrapping Up! 
Phew! That was everything on the reviews and the know-hows on maintaining your photo box, picking the right brand and enhancing your photography skills.
Now that you've gone through everything, we don't think you'll have much of a problem choosing the best photo light box at all.
Yes, there are lots of other brands as well and you'll have more options if you do your homework. However, to make sure you don't get your brain getting confused, we've cut down the choices to 12.
So decide, which one you should go for and keep on taking the snaps.
Up next: Photography drones – complete guide to using drone for real estate.