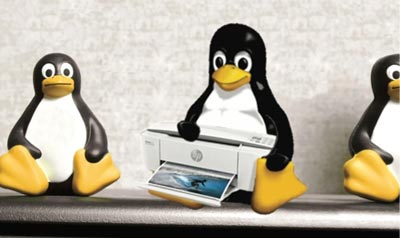 While most of the world is becoming digital, there's still a lot of usage of papers in offices, schools, and definitely at our homes. When there's the usage of papers, there's the usage of printers.
Printers are great devices, but not if you're a Linux user. Printing on linux can be tough because a lot of printers don't support this OS, thus requiring you to purchase printers that are made especially for this.
If you're looking for the best Linux printer, you're at the right place. Today, we'll discuss some of the best products that you can get now, and we'll cover printers from all price ranges.
Plus, we'll also share valuable tips on how you can pick the right printer for your Linux computer. So, let's get started; shall we?
Best printer for linux : Top 10 Picks Reviewed
Here, we have dedicated an entire section to review the top Linux printers on the market. Let's check them out.
1. Brother Linux Compatible Multifunction Printer
When you are on the market for a good linux operating supported printer, you must consider the Brother Monochrome laser printer. Besides just being one of the few printers that work with Linux, this printer offers some great features.
For starters, it comes with a flatbed scanner. This add-on will help you scan your files fast and efficiently, making it a great printer for offices. It's also cost-saving as you won't have to get an additional scanner.
This is one of the most efficient printers on the market as well. Whereas regular printers usually push up to 32 pages, this one can provide up to 36 pages per minute.
It also offers a 250-sheet page capacity, and this makes it even more efficient. You'll be able to print out a lot of papers without any refill. If a quiet machine is what you like, you'll love this one, as it runs at a 30dB-50dB noise, which is low considering the industry standard.
This device also supports wireless printing, and you can get it working through NFCs as well. If you have a compatible mobile device, then you'll only need a touch to print from this device.
The price to performance ratio of this device is a bit higher than the rest. Still, if you're aiming for the best printer for Linux, then this premium is worth paying.
Highlighted Features:
Low noise printing will help maintain a healthy environment.
The built-in flatbed scanner will reduce overall equipment cost.
The 36ppm printing speed offers maximum efficiency.
Supports NFC devices for ease of use.
2. HP ENVY Photo 7155 All-in-One Linux Printer
The HP Envy 7155 is a sleek, modern-looking printer that offers color printing and wireless connectivity. One of the key selling points of this printer is that it allows you to print at an amazing quality without having to spend too much.
Unlike most other wireless printers, this one comes with dual-band wireless connectivity. This will certainly help you drag the printer away from the connected device and still have it working at full speed. It'll also let you work remotely from different rooms and have multiple devices connected to it.
Printing high-quality files such as high-resolution pictures through wireless connectivity can get a bit tough. This is where the SD card slot comes in. You'll be able to print straight from the SD card of your camera, and this feature makes this printer even more suitable for camera operators.
This printer also supports a wide range of paper sizes. You can go from printing papers of A4 size to printing wide pictures, giving it a higher value in terms of versatility.
It also offers a touch screen that's 2.65" in length. The extra benefits offered by this touch panel are great. You'll be able to see what you're printing, and you'll also be able to print faster and in fewer steps. It'll also help you set the printer up much more easily.
Highlighted Features:
2.65" touchscreen will help you set up and use the printer easily.
Allows you to scan files and E-mail them directly for added convenience.
Installing the HP Instant Ink is very easy.
Supports high-yield cartridges for getting better printing results.
3. Brother HL-L2300D
The Brother HL-L2300D offers a unique feature that you won't find from many other printers. And coupled with the common features, this is one of the finest printers that you can get now.
One of the key features of this printer is that it's extremely affordable. This is one of the cheapest yet best printer for Ubuntu that you'll find out there. The price to performance ratio is amazing, and the design makes it most suitable for heavy workloads.
The printer is capable of pushing itself up to 27ppm, and while that isn't the max speed that you can get now, there's a bonus feature that makes up for it.
This printer comes with the duplex printing feature, which allows the printer to print on both sides of the paper at the same time.
So, the duplex feature makes the printer even more efficient and cost-saving. This feature will reduce the overall time required for printing, and it can also help you save papers.
It comes with the standard 250-sheet capacity, and that should be enough for most people. Another great feature of this printer is that it allows a USB connection.
A USB connection allows you to connect the printer to different devices such as computers, laptops, tabs, or even your mobile phones easily.
Highlighted Features:
A smooth USB connection makes it easy to connect to any device.
The duplex printing ability will save a lot of your time.
One of the cheapest printers and offers great price to performance.
Can print in a sharp quality at a 2400*600dpi resolution.
4. Canon TR8520 Linux All in One Printers
Next up, we have the Canon TR8520 printer, and this is one of the most versatile printers that you can get right now. The TR8520 provides tons of different features such as faxing, scanning, and quality printing.
This printer's specialty is that it's well compatible with Linux computers, which makes it an anomaly as Pixma printers usually don't work well with Linux. It also allows you to print in high-resolution, and it's capable of printing papers that are color accurate.
You'll mainly get high-resolution papers because of the 5-color ink system. This setting allows you to get quality color accuracy and deep blacks. Most of the color printers struggle to provide an accurate black color, but the separate black ink tank of this printer helps cope.
The resolution of this printer is extremely high. You'll be able to print at an amazing resolution of 4800*1200 dpi, and this should allow you to print on large pages without having to compromise the quality and sharpness.
Some other features make this printer easy-to-use. It offers an LCD touchscreen that provides intuitive controls, a memory card slot, and you'll be able to add 20 papers to the queue at the same time.
As you can see, this printer isn't for monochrome printing, but it's for delicate printing and color printing.
Highlighted Features:
Can print at a high resolution of 4800*1200.
4.3" touchscreen helps you print directly from the SD card intuitively.
Allows you to connect your smartphone to it through wireless connectivity.
Compact design will help you store it easily.
5. Samsung Xpress M2835DW
The Samsung Xpress is one of the finest monochrome laser printers that work with Linux. It offers all the features that you might want in a printer to improve the overall efficiency of the office.
This printer is known for its printing speed. You can print a lot of papers at once, and due to the duplex printing architecture, you'll be able to print on both sides of the paper.
Despite having a duplex printing architecture, it's capable of printing up to 28 pages every minute, making it faster than any other monochrome printer.
The resolution of this printer isn't bad either. You can print at a resolution of 4800*600 dpi, and this provides quality prints. These are best for printing texts, and you can expect to get sharp and clear texts out of this printer.
However, it won't perform that well when it comes to printing graphics or images. As it's a monochrome printer, you can expect newspaper print out of it.
Another limitation of this printer is that it can't print on all sorts of papers. Instead, you can only print on plain paper.
Then again, it's evident that this printer is perfect for printing texts only, so there's a slim chance that people will try printing on any other type of paper.
So, if printing texts on plain paper is your primary and only objective, then this printer will serve you well.
Highlighted Features
Prints high-quality texts.
Can print very fast with the duplex architecture and 28ppm speed.
The very long-lasting brand with a good customer support.
Comes with necessary cables, thus simplifying the installation process.
6. HP LaserJet Pro M15w Linux Wireless Printer
Those who are looking for ubuntu compatible printers should check the LaserJet Pro M15w out. This one's considered a great printer for small spaces, as this printer comes with a much more compact form factor.
In fact, the M15w comes at a size that's 35% smaller than the previous LaserJet Pro printers. The fact that it's smaller doesn't necessarily mean that it performs any worse than those. You can expect to get more advanced features and similar raw printing power from this one.
Because of being compact, you can put this anywhere in your home or office without having to spare a lot of space. One slight drawback of this printer is that it offers significantly less printing speed compared to some other printers. For example, you'll get a printing speed of 19ppm.
One of the best things about this printer is the mobile app that you'll get with it. While the HP mobile app is great all across the board, it seems to work particularly well with this model.
Then again, this is the cheapest laser printer that you can get from HP. So, if you're on a budget but looking for a printer that offers a quality printing experience, then this is one of the best products for yourself.
Highlighted Features:
35% smaller form factor makes it more compact and allows easy storage.
Provided HP mobile app makes usage much easier.
The 150-sheet input tray can help you automate a decent workload.
Energy Star certification means it'll save you a lot of electricity bill.
7. HP OfficeJet Pro 8035 Ubuntu Supported Printer
The HP OfficeJet Pro 8035 is yet another printer from HP packed with amazing features, and it comes with a sleek look. At first, let's talk about the sectors where the printer falls a bit short.
At first, we have the printing speed. Unlike most other printers, you'll get a bit low speed of 20ppm.
While it lacks in speed, it makes up for the inconvenience. This printer allows you to sync all of your documents with Quickbooks and Google Drive, and through this, you'll be able to find what you're looking for.
There's also the HP Smart App that will allow you to access the printer remotely, making your job much easier. Imagine getting the printing done while you're stuck in a commute!
One of the major issues most printer users face is laggy connectivity. The problem gets even worse when it comes to Linux. This is where the Pro 8035 is better than most of them.
It offers a feature known as Self-healing Wi-Fi, and this feature can keep the Wi-Fi connection stable for a long time.
The security of this printer is great as well. It's capable of protecting all your data from external users, and it offers advanced features like encryption, password protection, and document protection. You won't find these features from many printers.
Highlighted Features:
Makes usage convenient by allowing you to connect to QuickBooks.
Allows you to print remotely through the HP app.
Capable of maintaining a strong Wi-Fi connection for a long time.
This product consists of recycled materials up to 15% of its weight.
8. HP OfficeJet 250
The HP OfficeJet 250 printer isn't like any other printer that you've come across till now. Unlike the full-sized printers, this one offers a portable design. What makes it special is that it offers all necessary features, despite being of a small form factor.
If you're a person who needs to carry his/her printer from one place to another frequently, then this printer will serve you the best. It's beginner-friendly as well. There's a 2.65″ color touch panel on top of the printer, which will help you print intuitively.
You can also use the HP Smart App for printing directly from your smartphone. If the printer is connected to Wi-Fi and electricity, you'll be able to print on it even being thousands of miles away!
The printer is very compact. You can even fit it in your backpack. Otherwise, you can carry it in your car too. It's durable enough to sustain the damages from carrying, which makes it even better.
It also supports tons of paper sizes. Whether you want to print an envelope or an A4 paper, you can do that with this printer. You can also scan using this printer. The scanner is fairly easy to control, as you can do that through the touch screen.
Highlighted Features:
The color touchscreen makes it great for beginners.
Mobile printing feature can help you out in sticky situations.
Features fast-charging and offers long-lasting battery.
Supports various paper sizes for versatility.
9. Pantum M7102DW
Pantum isn't a company many people have heard of. They aren't that popular amongst regular users, but Linux users just love them. If Linux laser printers are what you're looking for, then these will serve you just right.
The simplicity of the drivers on these devices makes them suitable for Linux operating systems. If you're looking forward to enjoying a hassle-free printing experience, then these from Pantum are best for you.
They offer great features as well. You'll be able to scan and copy using this printer. It also allows you to print high-resolution A4 papers at high speed of 33ppm, and the speed only increases to 35ppm when you switch to smaller letter papers.
The Pantum M7102DW is a great printer for getting started, as you won't need to buy tons of accessories from the beginning. You'll get stock cartridges with the printer that will last for months, as it can print up to 1500 pages. It also offers a durable drum unit that lasts for 12000 pages on average. 
You can scan any paper to a USB drive, E-mail, FTP, or even your Linux computer. The maximum scan size is quite high as well, and this will allow you to scan most standard papers out there.
Highlighted Features:
The durable drum unit will last up to 12000 prints.
The provided stock cartridge will last longer, making it cash saving.
Wireless installation can be done with a single click.
Makes things easier by allowing you to scan directly to E-mail or USB stick.
10. HP OfficeJet Pro 9025
The HP OfficeJet Pro 9025 comes with an automatic document feeder that will allow you to feed 35 pages at once. This one offers similar features to the 8720, but it offers some extra features for an additional premium.
This one's much smaller than the 8720, as it's 39% smaller than regular OfficeJet Pro printers. However, it offers a higher raw power when it comes to scanning pages. You can scan twice as fast as regular papers, and it also prints at a fast rate.
It's capable of printing at a fast speed of 24ppm, which is faster than the other printer. You also get the chance to enroll in Instant Ink from HP. As a bonus, you'll receive the first two months of ink for free.
You'll also be able to control this printer using the HP Smart App. Plus, the Self-Healing Wi-Fi feature will keep the internet connection stable for a long time. It also provides security solutions.
The device comes with password protection, document protection, encryption of a basic level, and Wi-Fi security. These might not seem to be much, but they're enough to protect your files from regular scammers.
Through the Smart App, you'll also be able to create new files, import files from cloud storage, upload files to the cloud, and edit those files. This makes this one of the easiest-to-use printers.
Highlighted Features:
Allows you to organize your documents 50% faster through Smart Tasks.
Can create editable documents through Smart Tasks.
Saves a lot of space due to a 39% smaller form factor.
Built-in security essentials will keep your files and information safe.
What To Look Before Purchase a Linux Printer?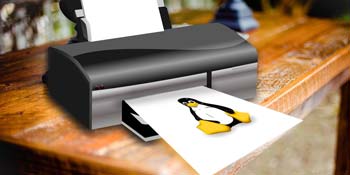 As we've told you before, getting a printer for your Linux system can be a bit of a hassle. A lot of people end up getting the wrong printers and wasting their money. That is to say; there are also ways in which you can get the best printers for Linux.
We will dedicate this section to talk about the different aspects that you must consider for getting the right Linux compatible printer for yourself. At the end of this discussion, we'll also add a short description that'll help you connect the printer to your Linux system.
Compatibility
There are hundreds of amazing printers on the market, but sadly you won't be able to use all of them with your Linux computer simply because they don't support Linux.
This is why the prime aspect that you should look for while buying these is Linux OS compatible printers. The printers that are compatible with Linux will come with some sort of declaration either on their packaging or the manual. It's best to inquire about the compatibility from the seller or their official website.
Picture Quality
The fact that there are fewer printers compatible with Linux than other OS doesn't mean that you should compromise with the printing quality. No matter what, making sure that you get great output from the printer is of paramount importance.
Unlike TV or monitor panels, the resolution of printers is usually indicated in dpi, or dots per inch. The higher the dpi, the better the printing quality. If the dpi is too low, the printing quality will be awful.
Features
Some printers offer more advanced features such as LCD touch panels for better maneuverability, the ability to scan papers, printing on both sides at once, color printing, etc.
These features won't be necessary for everyone. If the printer is for an office where color printing is never necessary, getting a color printer will only be a waste of cash.
Then again, getting a printer with a touch panel will be helpful for some as it surely will offer better maneuverability. However, that doesn't mean that it will benefit everyone. Considering the extra premium you'll have to pay for that, it's better that you avoid taking it if you don't need it.
This is why you must understand the demands and get a product that will satisfy those demands.
Print Capacity
The more the print capacity, the more papers you will be able to print with only one refill. Getting a printer with a higher print capacity will cost more, but it'll also make things much more efficient.
A higher printing capacity can especially help those who have to print a lot of the same things at once.
Installation Process
Finally, there's the installation. Needless to say, installing any printer on a Linux computer is very challenging. This is why it's also important to get a printer that can be installed easily on a Linux computer.
When it comes to the process itself, you must follow the guidelines given on the Ubuntu Linux Wiki page. These guidelines will help you set up any printer on your Linux system easily.
Some Common Linux Printer Problems and Solutions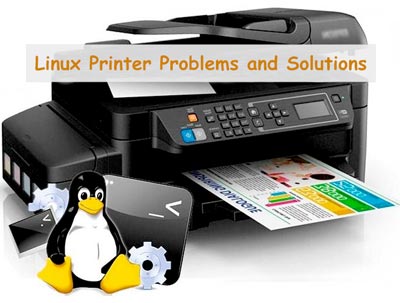 When it comes to printing, Linux isn't the best operating system. Often, it's seen that printers don't suit well with Linux operating systems, and they tend to stop working occasionally.
This is why it's important to check the suitability of a printer before taking it for Linux. You may face some problems even if you get a compatible printer for Linux OS. We've dedicated this section to provide the common problems and their solutions.
How to Restart CUPS?
Each operating system offers a specific service that helps with different processes. In the case of Linux, the service that allows you to connect your printer to the computer is known as Cunix Printing System, or simply CUPS.
There are times computer just won't be able to discover the printer if the CUPS service doesn't work properly. In some cases, you'll find the printer freezing, and other times the documents won't print. Some methods can fix this problem.
One of the simplest fixes is running a few commands. The first step would be to append Sudo as the root user, and you'll have to run the command "service cups restart". If this code doesn't work, then you'll need to run the lines "/etc/init.d/cups restart".
There are some other things that you can go for if these don't work. The second fix involves multiple steps. At first, you need to restart the printer. If that doesn't work, then you can try checking the internet connection. Try operating the printer disconnecting it from the internet.
If these don't work, then you can try reinstalling or updating the driver of the printer. Following these steps might help you with your problem.
Error Message That Printer Isn't Accepting Queue
Sometimes, people also face problems like, they receive an error message that indicates that the printer isn't accepting any command. This can be fixed by writing the code "lpstat -a or lpc", as this will help you check if the device will accept any job or not. 
Error with the Configuration File
There can be an error with the configuration file of the computer. In such cases, the problem can be fixed by checking the configuration file. You must look for whether the device allows the user to print using the printer.
Firewall Blocks
The problem can be with the firewall of your Linux OS, and this is fairly easy to solve. If you're a Linux user, the chances are that you already know how to access the firewall. All you need to do is access the firewall and check whether it is blocking the printer device in any way.
If you find such a blockade, simply removing it will solve your problem.
Unable to Locate Printer
It's often seen that the CUPS is locating the printer, but there's still an error message saying, "Unable to Locate Printer". The solution to this problem is enabling.
local hostname resolution in Avahi. This is a rare problem, but it's very easy to solve. You're more susceptible to this problem if you have an active firewall in the system.
Resource: linux printing commands
Frequently Asked Questions
Can I Use Canon Printers with Linux?
If you're planning on taking a recent printer from Canon, then we advise against it. Canon used to support Linux systems once, but they no longer do that.
But if you still insist on getting one from them, you should stick to their color laser printers or monochrome printers. The Pixma lineup won't support Linux in any way.
What's a GhostScript?
This is one of the standard filters that are provided as stock printer filters in Linux.
Is There a List of Linux Compatible Printers?
No, there's no specific list that has the names of all Linux-friendly printers. If that is what you're looking for, this buying guide will be more than enough for you, as it comprises all the best printers that you can get for your Linux system.
Are Brothers Printers Good for Linux?
The printers from brothers are often considered the most Linux-friendly printers. This is mainly because these printers offer drivers that are written in a simplified way. This allows these printers to connect to any Linux OS easily, and they result in fewer bugs and problems.
Conclusion
As you can see, there are tons of Linux OS compatible printers, and all of them come with unique features and build quality.
This is why it's tough to declare a specific one as the best Linux printer. Still, the most well-balanced product in this list is the Brother Monochrome and HP Envy. If the purpose is color printing, you can go for the Envy.
Every product listed here is amazing, and getting any one of them will benefit you highly.