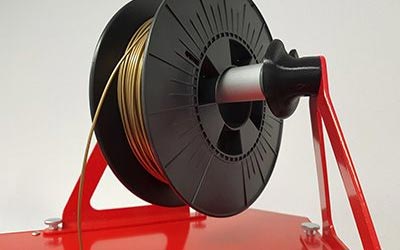 TPU filaments are mostly used on full-fledged 3D printers since they are highly compressible and capable of withstanding a lot of force. Most of the quality phone cases or stress toys are made from such materials.
While Thermoplastic polyurethane is recommended for customized 3D materials, you might want to check your options to find the best TPU filament since that will ensure better integrity of the components.
Therefore, through this list, you will be introduced to some fantastic products that are great when it comes to properly utilize the 3D printer. They will also provide high-quality customizability and better resistance to shock impact.
Our Recommended 8 Best TPU Filament in 2021
You might be thinking that all TPU filaments should be the same, right? Well, that's not entirely the case. Let us show you around, and you'll notice the difference in them without a doubt:
1. PRILINE TPU-1KG 1.75 3D Printer Filament
The best thing about PRILINE is that they have several color variations when it comes to TPU filament. So, whatever color you want, you will definitely get it from them.
They are also well known for their quality TPU, which is excellent when you want to build something with a robust and intricate design. No matter the size, they will always represent strength.
A single spool of this is 1 kilogram, which is about 2.20 pounds approximately. So, in the case of larger projects, this single spool is more than enough; you won't have to buy extras.
If we want to go more into the spool's details, then the diameter is about 1.75 mm while the size is about 7.87-inches. Along with that, the Spool hub hole is about 2.83-inches.
The primary printing temperature required for this product is about 190-210°C, while the base plate temperature needs to be about 50°C. Through that classification, you can get better control over the formation of the items.
But the thing that is great about this product is the fantastic rubberized form. That helps you make repeated movements with better flexibility, as through that, you can go on longer without cracking.
The softer material is always great for handling better force and keeping up their form in any situation, so you might want to get this if you intend to get that.
Pros:
Great for big projects.
High integrity material.
Flexible functionality.
Perfect for repeated movements.
Elastic rubber-like material.
Cons:
Slight wrinkling issue.
Can be hard to handle on first use.
2. NovaMaker TPU Filament for 3D Printer
If you like a product that has all the fantastic features that you typically ask from a great TPU filament, then this 3D TPU filament has it all, altogether!
NovaMaker was undoubtedly very particular with what they want from this item; they ensured that you will get the most smooth and efficient 3D printing experience ever using it.
In the case of hardness, it has a hardness of about 96A, which is great for some intricate designs since they can uphold their form even when they are under high pressure of any sort.
It will make the projects resistant to impact, and they will be able to withstand a greater shock effect if you intend to create something that will be used in such scenarios at any given moment.
We already have the perfect hardness that you require; now, the interesting part is the flexibility. This filament is stretchable up to 3 times more than its original length.
Therefore, the products constructed with it will be much more flexible, and they will handle compression much better than most other filaments out on the market. That is perfect for making shoe insoles or anything of that kind.
Moreover, this item is entirely free from bubbles that give you smooth and odor-less strips. Also, they will resist warping, which decreases the chances of damages or mistakes.
Pros:
Three times more stretchable than original.
Low-odor build.
Reduces the chances of warping.
Ensure ultra-smooth distribution.
Accurate diameter measurement.
Cons:
Color pigmentation can be slightly inaccurate.
Refraction causes air traps within the filament.
3. Overture 3D Printer TPU Filament
The great thing about Overture TPU filament is that its color combination is beautiful and accurate. With the use of those colors, you can make some amazing products.
Several colors are available for you to buy, each one of them is of the highest quality. That's not all; these are highly stretchable materials, they still won't lose their pigment accuracy.
An interesting thing about these 3D printer TPU filament is that you can use them for any desktop setting. You can just create a fantastic product with your home's comfort since these are very easy to handle.
The shore hardness of the product is perfect for larger projects since it will ensure better structural strength. Each layer will contain as much strength as every other layer.
Moreover, the stretchability is also perfect for making bracelets and other stretch-required items. You can stretch them up to a great extent without damaging the form.
Proper bed adhesion is essential if you want the items to stick and stay where it was supposed to, so the high-quality bed adhesive of this items is definitely noteworthy.
Additionally, clogging is a big issue involving the nozzles, but due to the Clog-free patent used on the unit, you can go on as long as you want without getting any resistance.
Pros:
Stable printing with the Overture rolls.
Amazing for intricate designs.
Completely dries within 24 hours.
Tangle-free construction.
Reduces the possibility of snapping.
Cons:
Due to extensive heat, there might be slight yellowing.
Interlayer adhesive can be slightly ineffective.
4. SainSmart Flexible TPU
If you're looking for a very inexpensive product that gives you some of the best quality filaments for all your endeavors, then this is the one you should consider.
The amazing color availability and flexibility make this a fantastic TPU filament for 3D printer. Everything about this product will help you get the best out of everything you build.
In the case of detailed classification, then this product has a diameter of 1.75 mm and a shore hardness of 95A. That is about 1.76 pounds every spool, which has a recommended platform temperature of 40-60°C.
The best thing about this thermoplastic is that they uphold great structural integrity even though they are quite flexible in what they do. Therefore, you have better freedom to repeat every process.
Compatibility is quite essential when you're using a filament for your 3d printer; you need to find the one that will fit right in with the temperature management along with the dispersion nozzle.
This fantastic product is perfect for any FDM printer, starting from home to commercial places; this is the go-to choice for anyone that intends to print strong and flexible products.
If you properly isolate the settings, you can easily handle the temperature rate and customize everything you build as you need to without needing to put extra work on it.
Pros:
Great bed adhesion functionality.
Perfect for watchband to drone parts.
Compatible with most FDM printers.
Properly sealed packaging.
Shore hardness of 95A.
Cons:
Packaging can be exposed to moisture.
Diameter can lack consistency.
5. TRONXY 3D Printer TPU Filament
This is one of the most flexible TPU filament available in the market right now. But that's not the only amazing thing about this product in the case of printing.
Among several other TPU filament for 3D printing, this one stands out because of this product's low-odor and low-warp build. You can easily use it on several projects, and they will perform in top condition.
Most of the filaments available on the market right now suffer from this odor problem due to the extra heat that they go through. But you won't face that problem with the TRONXY TPU.
Being brittle can be quite an issue when you try to print something flexible, but due to this product's softer texture, you can customize more when it comes to construction.
PST. Here's how to fix brittle filament to avoid any major printing issues.
The unit also has an adjusted degradability of the material so that the performance is always optimal no matter the heat rate or whatever condition it is being used in.
Maintaining the diameter is quite crucial if you want clog-free distribution from the nozzle. Therefore, due to the unit's assurance in maintaining a consistent round diameter, you get a very smooth flow.
During packaging, the filament needs to be moisture-free, so the vacuum seal is excellent in that scenario. You can use it right off the packaging without any issues.
Pros:
Adequately adjusted degradable material.
High-temperature tolerance level.
Vacuum sealing packaging.
Free from hazardous substances.
Optimal softness in the case of printing.
Cons:
Smaller applications are prone to collapsing.
Causes tension on the extruder.
6. Eryone 3D Printer Filament
In the classification of being clear-colored, you should go for these because these are relatively flexible to use, along with having amazing color combinations.
Another vital thing about filaments is that they need to be vacuumed appropriately so that the filaments do not contact moisture. That helps in the case of printing and proper dispersion.
That will help you make better components and get more strong structural integrity. And that is very important for most projects as TPU filaments are typically used for their constructional strength.
The strips' diameter is another important thing when you want proper distribution through the nozzle since, without that, you get more clogging and more mess.
But due to the highly accurate diameter of this product, you really don't have to worry about sudden breaking or clogs. Eryone tried to ensure that every bit of the strip is balanced correctly.
If you're interested to know about the spool, then this is the 1.1-pound variant. You can typically use it for smaller projects, but these are great for large ones, too, since they won't finish too quickly.
The proper distribution ensures that every product is being used and none of them are wasted in any given scenario. No matter how long they are used for, you will always get the most efficient performance from it.
Pros:
Has an outside diameter of 1.75-mm.
Amazing translucent color combination.
Easy to handle.
Efficient nozzle dispersion.
Reduced clogging and breaking.
Cons:
Sealing can be inefficient.
Could be much more stretchable.
7. NinjaTek TPU Filament
The midnight black filament is one of the most famous units out on the market. They are known for their amazing quality and usability, along with impressive flexibility during usage.
This can definitely be called the best TPU filament because of its longevity compared with other materials. It lasts much longer and capable of withstanding more stress than any typical material.
In the case of handling stress, it is much more reinforced with the high flexibility rate. You can compress it any way you want without permanently damaging the form of the item.
Roundness is very important if you want your nozzle to perform appropriately while ensuring that the dispersion is done so that it doesn't get clogged or stuck on the nozzle.
Consistent diameter also comes in handy in such scenarios, as if you have a constant diameter, the flow would be much smoother, and you're able to build products without being interrupted.
Another interesting fact about this product is that it is made from a specially formulated thermoplastic polyurethane that upholds a technology that allows it to have an easy-to-feed texture.
When it comes down to hardness, this product has a shore hardness of about 85A, which is quite flexible while keeping a stable and robust form. After drying up, it can basically handle more stress.
Pros:
Exclusive patented technology for the material.
Ensures smooth and easy to extract texture
Has a shore hardness of 85A.
Excellent low friction texture.
Great for elongation.
Cons:
Packaging doesn't include proper vacuuming.
Slightly expensive than typical filaments.
8. HATCHBOX Thermoplastic Polyurethane Filament
One of the unique additions to this list is this product; it is known for several reasons starting from high durability material and incredible flexibility when you're trying to be particular about what you make.
This is 100% specialized for intricate projects that require maximum flexibility along with excellent structural integrity so that you can get the best of both worlds.
The packaging contains a 1 kg spool with a diameter of 1.75 mm filament. The accuracy of the dimension ranges from +/- 0.03 mm. The required temperature for its dispersion is about 190°C to 235°C.
Suppose you intend to do several different models, then this definitely one of the best products to go for. Since using Hatchbox filament, you can make products starting from large to small.
Another bigger reason for leaning forwards this one would be the tremendous flexibility it offers. You can basically get several things done with single-use.
It is quite great for internal fillings since it will have an accurate diameter throughout the process. There isn't any misbalance of distribution, which will cause any hole or breakage.
Also, when it comes to the colors, you get highly accurate and rich colors that will help you make products that look amazing in whichever form you keep them at. Therefore, it comes in black and yellow colors.
Pros:
These are relatively easy to clean.
Compatible with any surface.
Great color accuracy.
Perfect for making multiple items.
Completely tangle and bubble free.
Cons:
There can be a slight inconsistency in dimension.
Prone to slight clogs on the nozzle.
Comparison Table for Top 8 TPU Filament
TPU Filament Buying Guide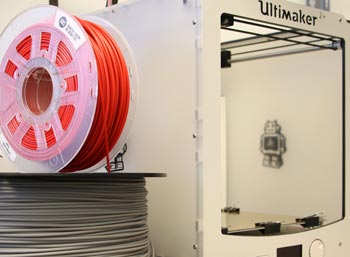 You need a few basic settings if you want the best out of the projects you are using a TPU filament for. We will guide you through those and help you find something you will like-
Read More: What is TPU Filament Good For? We explore everything you need to know about TPU filament in this guide!
Strength
Keeping your eye on the tensile strength is quite essential if you want durable and strong products. Tensile strength measures the amount of pressure the project can handle.
You might want to go for a TPU filament that can take about 26Mpa of tensile strength. That will help you make supporting components and components that can stay in shape even in extended uses.
If you don't go for something that doesn't check that box, you might be at risk of breakage or anything along the lines since the supporting components made from that will not last that long.
Therefore, tensile strength is needed when you want something that will have longevity under extreme pressure.
Elasticity
High elasticity is the most important feature for any product that is the competitor for being the best TPU filament. Most of the product you will make using TPU filaments they need to have high flexibility.
That will help you make items like hand bands, flexible phone covers, and anything along that line. Otherwise, they will break way too quickly, and they won't be able to stretch as much as you need them to.
Therefore, you might want to go for something that will have an amazing stretch rate since that will also prevent deformation when you stretch the items made from the TPU filament.
An elastic modulus of about 7.8 MPa is quite enough to handle most stretch. That will also help the items to hold their structural formation.
Read More: Thangs 3D models. This 3D printing search engine is home to millions of models and print ideas!
Diameter
Most people might overlook this at first, but this is crucial when you want proper dispersion from the nozzle without any resistance. Otherwise, in the long run, it might be quite inefficient.
Since inconsistent TPU flow can cause the nozzle to jam and even cause clogs, that will make a very messy situation in very little time since the dispersion needs to be quick.
So, you might look over if the flow is consistent or not; otherwise, you might get problems in the long run, and things might be quite hard to clean up.
In some scenarios, there might be an interruption in the flow that will cause structural damage to the things that you're trying to build. That will make the project lose its integrity and deform.
Read More: Flexible PLA vs TPU. This complete guide can help you choose the best filament!
TPU Filament Uses
These filaments are used in various things, starting from industrial products to 3D printing. Due to their amazing functionality and durability, they are the most logical material to use.
Sports Products
Some of the best sporting items are made from TPU filaments since they allow better flexibility and low wearing. These are abrasion-resistant materials, so they come in handy in making equipment, training items, water bottles, and more.
They are sometimes also used as a coating for some equipment since they have the ability to withstand a lot of pressure.
3D Printing
They are also widely used for printing some projects and items using the 3D printer since they have the ability to retain any complication form with some stretch rate so that you have better flexibility in using them.
It is also quite easy to handle these for intricate designs and forms. With the right settings, you will be able to make the best items.
Read More: 3D Filament Dry Box DIY. A homemade dry box will keep your filament dry and save you money in the long run. Here's how to go about it!
Vehicles
These products are also used for several different vehicle components, things like panels, levers, and other things of the sort.
Due to their great durability and strength, these are good for those items. That's why these are widely used in such scenarios.
Frequently Asked Questions
Are these filaments compatible with most printers?
Most of these products are compatible with most 3D printers. You can just use them with the default temperature settings, but you can play around with the setting as much as you need to.
Are these good for making wrist bands?
TPU filaments are quite flexible, so you can definitely use them for making wrist bands and anything of the sort. The stretch may differ from brand to brand, but most of them are quite flexible.
Can I make drone components from TPU filaments?
You can definitely make drone components from these filaments, they are quite good at maintaining a form, and most of the components for devices are made from TPU filaments.
Why are filaments diameters so important?
Without a proper diameter, the feed can be easily interrupted. That might cause your materials to lose structural integrity and even cause a mess that can be hard to clean.
How much temperature can these products handle?
They can handle an ambient temperature of about 80 degrees Celsius, so you don't have to worry about the temperature rate of these products. You can use them in any environment.
Final Words
When you're looking for the best TPU filament, then this review will help you find the right one. By utilizing these products, you can do amazing things using 3D printers and so much more.
Other filament related article that you may like: