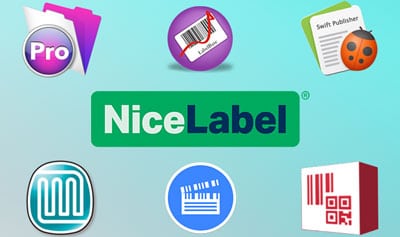 Labels may not seem much to the ordinary people but it does carry substantial significance for every business-owner.
These small pieces of usually adhesive papers carry all the information a client would need before finalizing the purchase decision, or a counter person would need to scan the purchased product.
If you are running a similar business or just thinking of trying it out, let use introduce you to a number of options to see which label printing software for Mac and Windows works the best for you!
Label Printing Software For Both Mac And Windows : Top 7 Picks for 2021
1. Easy Barcode Creator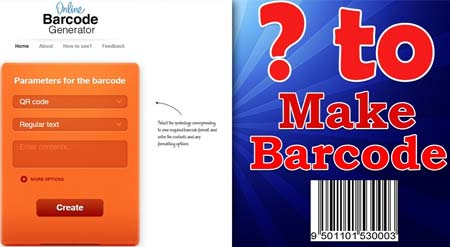 This software comes with one of the simplest interfaces you will ever see! All you have to do is, type the numbers, modify if necessary and then save it!
Although the barcode generator available in this software was originally meant for Mac, it works with Windows systems flawlessly as well.
With Easy Barcode Creator, you will be able to create 100% vector EPS barcodes which support industry standard formats like ISBN, EAN, UPC, I2of5 and more.
There is no need for fonts because of integrated OCR characters. It is compatible with popular graphic designing applications like Adobe Photoshop and Illustrator.
2. Barcode Producer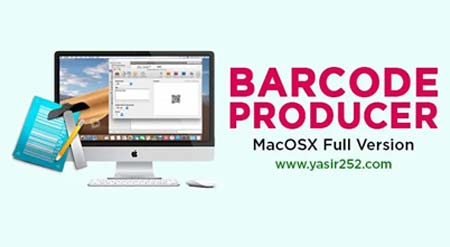 Another efficient software for making label that support on Mac and Windows both. This awesome software comes from Barcode Producer. 
Along with entering necessary information like barcode type, value and prefix, it also allows you to modify its output resolution, factor percentage and bar height.
You can send the completed EPS graphics directly to the printer or apps like Sketch, Adobe Photoshop, Illustrator and InDesign.
It has all the popular barcode types to offer including ISBN, EAN, UPC, QR Code and DataBar. However, the QR code is only available for Mac devices.
Because of its smooth functionality and easily comprehensible interface, it has won awards in its long run of about two decades!
Utilizing its features, you can create barcodes for printing labels, or to produce tags, packages, books and more.
3. FileMaker Pro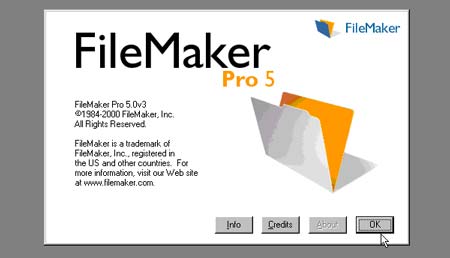 One of the many features of FileMaker Pro is to create and print labels. There are a few templates for designing your label and you can also change the dimensions according to the product requirements. Create them with the usual Labels layout or a Verticl Labels layout whenever necessary.
Make sure to verify all the settings properties on your printer before finalizing the printing command.
That is because FileMaker Pro takes the selected printer into account while calculating the label's margins and other relevant measurements.
4. Shippo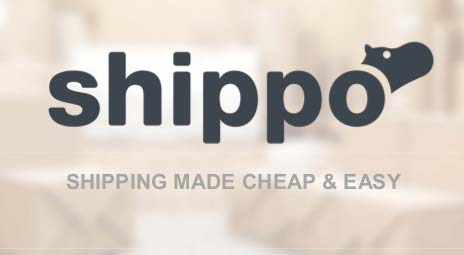 Shippo is often mistaken for a shipping company while it actually offers label printing services.
You can use standard inkjet printers, thermal or avery label printers with it using 8.5×11 pages and 4×6 adhesive papers respectively. The latter is a much better option for printing a large volume of labels on a regular basis.
The papers used with inkjet printers are usually horizontal and each page can accommodate up to two labels only since one takes up half of the space.
On the other hand, the thermal printer labels are usually vertical and much smaller at only 4×6 inches each. Check all the properties on your dashboard before printing.
5. Peninsula Labeller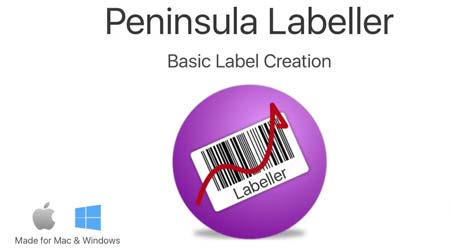 This label making software developed by Peninsula Group is meant to be used for professional projects with thermal, laser or inkjet label printers. 
It is compatible with many popular brands including Datamax, Zebra, TEC and TSC. You can have full control on the printing job like speed, gap width, darkness and more.
With this software, you will be able to print all kinds of labels including peelers, rewinders, butterfly jewelry labels and black mark labels.
It allows printing them directly from CSV or Excel files and modify their design or information according to your requirements.
6. Computalabel
Computalabel has been one of the pioneers in among the pioneer barcode generators. They have two different softwares for Windows and Mac – named as WBC4 and MBC4 respectively. Even though they are separate, they do share a lot of similarities like creating graphics in EPS, TIFF and JPEG files.
The latest additions to their list of features has been DataMatrix, GS1 Databar and QR codes! So you can make your labels more modern and easier to scan by creating them with either of these softwares. Then they can be printed as self-adhesive labels according to your requirements.
Label Printing Software For Only Windows Operating System
MarkMagic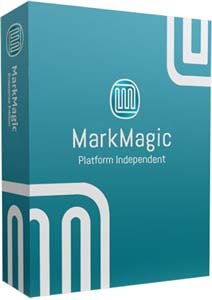 MarkMagic is a software developed by Cybra to take care of all your designing and printing challenges regarding barcode labels.
It supports over 450 printers from different brands which means it is more likely to work fine with the printer you own! Around 2700 people already rely on it for handling label printing tasks.
Because of its features and wide range of compatability, MarkMagic comes embedded into several WMS (Warehouse Management System) packages like Infor CloudSuite, VAI S2k and Manhattan WMi. For designing, you will find plenty of templates and formats in its Compliance Format Library for free!
NiceLabel

NiceLabel has been here for about 30 years as a one-stop solution to generating, scanning, customizing, printing, receiving or shipping labels! It also allows inventory management and serial number tracking for a smooth operation of the produced labels.
Even though it does not work with Mac systems, it does work with Windows and Android devices. You can reach its customer support anytime through the 24/7 live chat.
The software works with businesses of all sizes and enables users to print out the labels from anywhere through cloud access.
DocketManager

Unlike most other software systems discussed here, DocketManager actually focuses on much more than labels.
This management information system (MIS) is basically a cloud-based web-to-print platform. It offers management and printing services for businesses of all sizes – startups, SMEs, agencies or enterprises.
Since it fully integrates both MIS and W2P, you don't need to maintain the two systems separately anymore. Control and update all the requirements from a single place!
You can use it with a PC running on Windows operating system or with a mobile device running on Android.  
Label Printing Software For Only Mac Operating System
Swift Publisher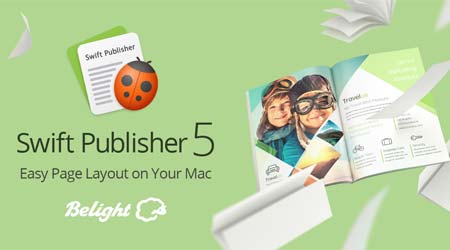 The brand of Belight Software focuses on drawing vectors for different purposes through Apple devices like Mac, iPad and iPhone. One of their many endeavors is this publishing software named Swift Publisher which works only on Mac systems.
Aside from standard labels and envelopes, it can create and print out many other kinds of products including ID card, brochures, business cards, CD labels and calendars.
There are over 500 templates already present there which you can make the most of while making new labels.
Additionally, Swift Publisher has about 100 image masks and 2,000 clipart images for free! With the paid packages, you can get 40,000 more images and 100 extra fonts!
Mac Barcode Label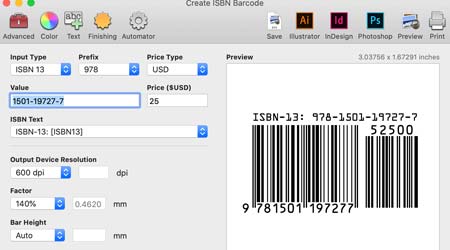 Although this software originally used to be in German, it has been available in English too since 2012 to reach a broader range of users all over the world.
It was developed by OnlyMac Software as the perfect barcode designing and exporting tool for Mac users.
It supports popular barcode standards including ISBN, EAN, UPC, PZN and ITF. Using it, you can create, export and print barcode files in formats like PSD, EPS or TIFF.
TBarCode/X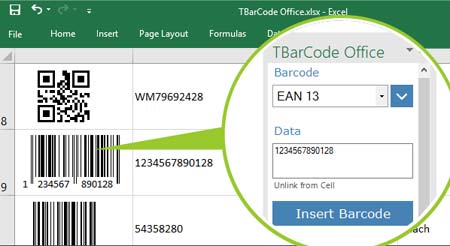 Even though the name seems unconventional and tricky, this software actually offers all kinds of users an easy way to create and print new labels.
TBarCode/X comes with several handy features like a shared library, a spool system filter and a command line tool. Along with macOS, it also works with Linux or UNIX systems.
It has a print server meant for ORACLE, SAP R/3 and other ERP applications. You can use it to create the usual barcode types like linear, GS1 Databar and 2D codes. Additionally, it can also be used for document management and logistics.
Final Words
So, here is a thorough list of Label printing software for Mac and Windows. Along with many alternatives for both, you can also find some choices for each of the operating systems individually!
So make up your mind about which one of them will bring out the most lucrative results for your business or personal project and start shipping!
Also Read: