If you're new to 3D printing, you may be wondering about SLA vs SLS 3D printing and the difference between these printing technologies.
This blog post will look at the key differences between these two types of printers in order to help you decide which is the right choice for your needs.
Let's get into more detail about SLA vs SLS 3D printing!
SLA Vs SLS 3D Printing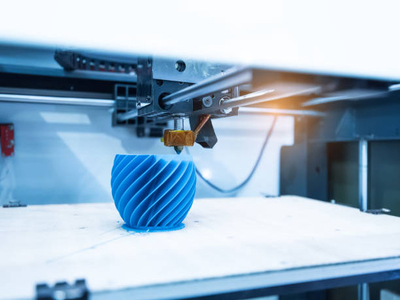 3D printing technology has come a long way in recent years, and there are now two main types of 3D printers available on the market: SLA and SLS.
So, what's the difference between SLA vs SLS 3D printing?
SLA
SLA printers use an ultraviolet laser to cure a photosensitive resin, layer by layer.
An SLA printer produces high-quality prints with excellent details.
But, SLA printers are typically more expensive than SLS printers and can be more difficult to use.
SLA printers use a laser to cure (harden) liquid resin into the desired 3D shape.
This process is exact and results in relatively smooth and high-quality 3D prints.
However, the liquid resin can be messy and requires careful handling and management.
SLS
SLS printers use a laser to fuse small plastic, metal, or ceramic particles.
Because the materials used in SLS printing are less expensive than those used in SLA printing, SLS printers are generally more affordable.
On the other hand, SLS printers use a laser to sinter (heat and fuse) powders into the desired 3D shape.
This process is much more forgiving and can be used with various materials, including metals.
However, the resulting prints tend to be rougher and lower quality than those from an SLA printer.
In addition, SLS printers are easier to use than SLA printers, making them a better choice for beginners.
That being said, SLS prints are not as detailed as SLA prints.
Read More: 3D Printer Material Cost. New to 3D printing? Here's a good place to start!
Benefits Of SLA Printing
There are many benefits to using SLA printing over SLS printing for 3D printing, including the following:
First, SLA printers have a much more satisfactory resolution than SLS printers, which means they can create highly detailed and precise objects with great accuracy.
Second, the materials used in SLA printing tend to be of higher quality than those used in SLS printing.
Third, most SLA printers do not require post-processing to produce a fully functional object, unlike SLS printers.
Thus, SLA is the superior choice for anyone looking for high-quality 3D printing results over SLS.
Benefits Of SLS Printing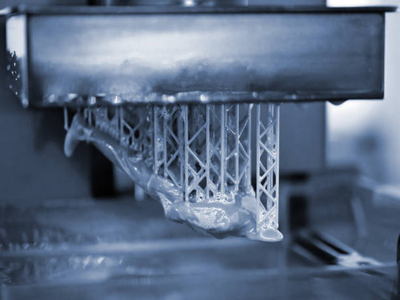 While SLA printing offers superior quality results, SLS printing may be the better option in some situations.
SLS printing has a few key advantages over SLA, including:
First, SLS printers are much faster. This is because they use a laser to fuse the powder, which is much quicker than the curing process used in SLA printers.
Second, SLS printers can print with a broader range of materials, including metals, plastics, ceramics, and even food.
Third, SLS printers produce more robust and durable parts than those printed with SLA. This is because the powder used in SLS printing forms a stronger bond than the resin used in SLA printing.
Finally, SLS printers are less expensive than SLA printers because they require less maintenance and more consumables.
As a result, SLS printing is a more cost-effective option for businesses and individuals who need to print high-quality parts quickly and affordably.
Read More: Comparison of 3D Printing Technologies. This guide compares resin vs filament in 3D printing!
Which Type Of 3D Printing Is Best For You?
SLA and SLS are both types of 3D printing that have unique benefits and drawbacks.
SLA: Highly-Detailed Prints
SLA, or stereolithography, is a process in which an object is printed layer by layer by curing a photo-reactive resin with focused laser light.
This results in highly-detailed printouts with watertight edges and no visible layering.
However, SLA prints can be susceptible to color discrepancies known as "warping," and specific projects may need post-processing to ensure optimal quality.
SLS: Highly-Durable Prints
SLS, or selective laser sintering, involves lasers fusing metallic or plastic powder particles into a solid layer by layer.
This results in prints with high durability and excellent tolerance for complex geometries.
However, this method can be less precise than SLA printing and result in the visible surface layers known as "stair-stepping."
Which One is Best?
If you are looking for precision and detail, then SLA printing may be the better choice, but SLS printing might be right for you if you seek high durability at an affordable cost.
Ultimately, the choice depends on your specific printing needs.
The Cost Difference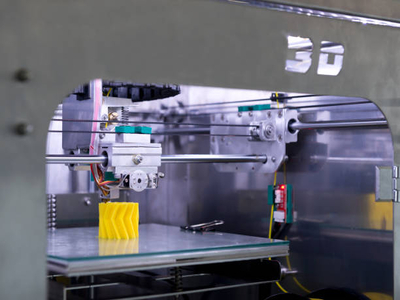 There is a significant difference in the cost of using SLS versus SLA 3D printers.
This video compares the costs of 3D technology so that you can see which type of 3D printer fits your budgetary needs:
SLS is more expensive
While both technologies offer advantages, such as high precision and high-quality resolution, SLS is typically significantly more expensive due to the printing process's material requirements and complexity.
On the other hand, SLA printers use a liquid resin cured by UV light, making them generally more affordable than SLS machines.
Read More: Can You Over Cure Resin Prints? Here's everything you need to know about curing prints!
SLA Offers More Variety
Additionally, SLA technology allows for a wide variety of printable materials and textures, giving users greater flexibility when creating finished designs.
Ultimately, choosing between these two printing techniques will depend on your specific needs and budget constraints.
But, whichever option you prefer, you can be sure of one thing: both SLS and SLA 3D printers are revolutionizing how we design and create products.
Final Words
SLA and SLS printing are two popular types of 3D printing, and now the difference is clear.
SLA printers use a resin solidified by a laser, while SLS printers use powder fused with a heat source.
Each type of printer has its advantages and disadvantages so it's essential to understand which type will work best for your needs.
Articles You Might Enjoy Reading: