How much does 3D printer material cost?
A 3D printer requires more initial investment than purchasing the components, and the most significant expenditure will be for electricity and filament.
There are several expenses involved with 3D printer materials, so below is a comprehensive guide on 3D printer material costs.
how much does a 3D printer cost?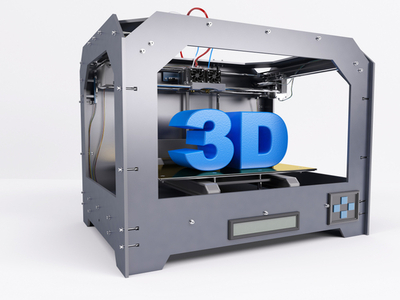 The initial cost is the most crucial element when deciding whether or not to buy a 3D printer.
Luckily, 3D printers are getting increasingly more affordable, as seen below:
The Ender 3 printer costs about $200, which includes the printer and necessary supplies.
The Elegoo Mars 2 Mono costs around $230.
The Artillery Sidewinder X1 V4 is another great printer for around $450.
The Anycubic Photon Mono X is a great resin 3D printer for about $700.
The video below looks at the Ender 3 versus the Elgoo Mars and MP Mini. Check it out!
Once you decide what type of printer you want to invest in, you can then figure out the cost of your 3D print materials.
Read our related article on the Anycubic VS Elegoo printers, their features, and the projects they're best for!
Cost of 3D Print Materials
The filament costs between $20 and $35 per kg.
Resin, on the other hand, begins at around $35 per kg.
Filaments are dispensed in a circular spool of plastic, which is kept on top of the 3D printer with support for FDM printers and is typically positioned over it.
It's the same as with resin, except that it's stored in a dark container and loaded with photopolymer liquid resin, which you pour into your SLA 3D printer's resin vat.
Because the liquid hardens to UV light, it must be kept in a dark container.
Read More: ASA vs ABS Filament. Check out this complete comparison and guide!
3D Printing Filament Cost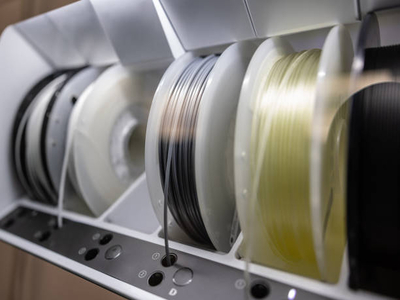 How much does 3D printer filament cost?
Filament prices vary from $20 to $30 per kilogram, depending on the type:
PLA: A Hatchbox sold here costs around $25.
ABS: Hatchbox ABS is sold here for $22 per kg.
Nylon: An overture Nylon filament costs about $35 per kg and is sold here.
TPU: Hatchbox TPU is a polyurethane-based material that costs roughly $31 per kg. The cost of NinjaTex TPU is about $33 for 500g, and a Hatchbox TPU costs around $31 per kg.
PETG: 1kg is $21 sold here and is of the best PETG filament options out there.
ASA: Sold here for $32 per kg. Polymaker Polylite ASA is another well-known brand that sells for around the same price.
Read our related article where we review the Best ABS Filament options on the market today!
Hourly Cost of Operating a 3D Printer
With a typical filament flow rate of 0.4 millimeters (mm) and a 0.2 mm layer height, 3D printing costs around $0.40 per hour using regular power and maintenance expenses.
Electricity costs are approximately $0.09 per hour.
Filament costs are the most expensive components of 3D printing, costing around $25 per kg of plastic.
You can calculate how much filament is produced every hour.
For example, a 6-inch 3D print required 182g of filament to complete, which calculates at 9.65kg of filament per hour.
Read More: Thangs 3D models. Thangs 3D is a printing search engine where you can find millions of models!
How Much Does 3D Printer Resin Cost?
The two most common brands of resin are Elegoo Rapid Resin and Anycubic UV-Curing Resin.
They both produce high-quality models, have excellent fluidity, and can be readily molded into sophisticated and detailed shapes.
Elegoo Water Washable Resin is a water-soluble resin that costs between $40 and $45 per kg. It allows you to wash your resin models with just water, rather than isopropyl alcohol, making it far more convenient.
Araya Tech Tenacious Flexible & Impact-Resistant Resin costs about $65 per kg and is made of a high-grade resin that performs exceptionally well.
BONUS: Formlabs Model Resin is a high-precision and high-accuracy specialized resin that costs anywhere from $150 to $250 per kg. It is primarily used in dentistry.
Read More: SLA vs PLA Strength and Applications. We compare SLA and PLA!