People frequently make the error of believing that all hues will be equally vibrant and lovely.
However, this is not the case and it can be disappointing when the colors on our clothes lose that vibrancy.
In this post, we are going to discuss how to make sublimation prints brighter.
Light vs Dark Colors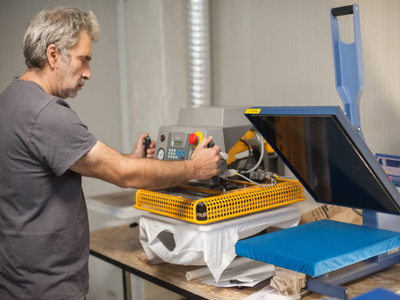 Sublimated colors are divided into two categories: light and dark.
Light hues, such as white and yellow, are more vibrant and apparent by nature than dark hues, such as black and blue.
But the key to creating bright and vivid colors is to use high-quality sublimation ink.
Even the blackest colors may be brought to life with the appropriate ink.
However, if you try to create bright and vibrant results by using low-quality or poor ink, you will be disappointed.
Inferior inks might yield unattractive and lifeless hues, which is why only high-quality sublimation inks should be used.
Vibrant Sublimation Colors: Dyes That Pop
At first, sublimation may appear to be a difficult and esoteric process that should only be attempted by experts.
However, it is something that every beginning artist should know and is a worthwhile skill to learn.
Sublimation transforms solid dye into a gas state without going through an intermediate liquid stage, resulting in bright colors with rich hues.
The technique may be difficult at first for novices, as it requires tight control of temperatures and printing times to properly manage the dye and create vibrant tones.
However, once you get the hang of it, sublimation will become second nature and you will be rewarded with incredible artwork results!
Whether you are a beginner or a seasoned artist, this multi-purpose approach will offer you limitless inspiration.
The video below illustrates how to set the color on your printer for sublimation so that you can truly get colors that pop!
Read More: Can You Do Sublimation With Cricut? If you have a Cricut, here's how to do Sublimation with your machine!
Inspect the Sublimation Ink Quality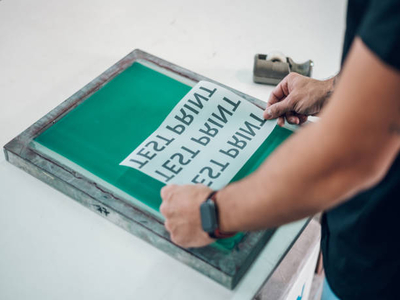 If you are looking to start a company that uses sublimation printing, you should ensure that your sublimation ink is of good quality.
Sublimation ink is a kind of ink that is utilized in a specific printer to print images and patterns on polyester fabrics.
The ink is applied to the fabric with heat and pressure, resulting in a long-lasting and vibrant picture.
However, not all sublimation inks are created equal.
Some inks are made for specific types of printers, while others may not be suitable for your printer at all.
Furthermore, some inks create superior outcomes than others.
To get the finest possible results from your sublimation printing business, use high-quality ink that is meant to be used with your particular printer.
Use A Premium Sublimation Paper
The quality of your paper may also make a major difference when it comes to sublimation printing.
Sublimation paper is specially coated to allow for high-quality imaging and avoid color bleeding.
And it is best to select a paper that is suitable for your printer and has enough weight to keep it from buckling or curling during the printing process.
You will want to double-check that the sublimation paper you choose has good release characteristics so that your images will easily transfer to your substrates.
There are a lot of top sublimation paper options on the market so it might be difficult to determine which one is appropriate for your project.
Change The Printer's Settings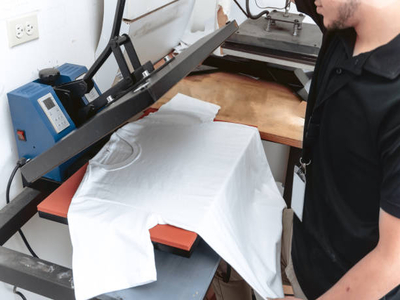 There are several things you can and should do in order to get the most out of your sublimation ink.
Initially, you should make sure that your printer's parameters are correct.
If you are using a lesser grade of sublimation dye, you may need to increase the print quality or DPI settings.
To properly distribute the ink, insert a toothpick into the sponge and then touch the tip to your material.
This will ensure that the ink is properly applied to the substrate.
Second, double-check that your substrate has been sufficiently cleaned.
Cleaning it completely and removing any debris or pollutants from it is how you do this.
Additionally, you must ensure that the printing environment is maintained at a suitable temperature and humidity.
Use the Right Substrate
The material is the most essential factor.
Some materials are more permeable or absorbent than others, and some might include dyes or additives that could have an impact on the sublimated image's colorfastness.
Fabric, in general, performs well because it has good heat transfer, color fidelity, and overall quality.
However, this is not to say that other materials such as metal, ceramics, and glass should be avoided.
In fact, when it comes to sublimation, substrates including aluminum, ceramics, and glass have their own set of advantages.
At the end of the day, finding the right substrate for your needs will rely on a balance of personal taste and practical factors.
Whether you run a small business or a Fortune 500 company, using the appropriate substrate may help guarantee that each sublimated image is consistent with the intended results every time.
Prepare Your Substrate for the Press Beforehand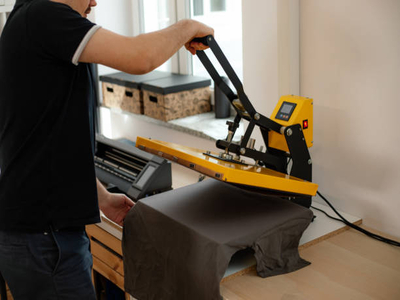 Sublimation printing is a type of shirt printing of creating garments using the heat press, which involves putting an image on a piece of material and pressing it with heat.
To pre-press your substrate before sublimating it, you must first heat up the substance.
Using a dryer is one way to do this, as long as your substrate can be placed in a dryer.
For example, most textiles, such as cotton and polyester, are suitable for pre-pressing, whereas materials like aluminum and glass may not be.
The ink should be transferred in the direction of the arrow next to it.
If you are using a heat press, simply set it on high for a few seconds and then remove your garment from the surface of the pressure-sensitive adhesive.
Apply heat and pressure in the right way
After pre-pressing your substrate, it is time to apply the right amount of heat and pressure to your printed sublimation design.
There are a few things to bear in mind when putting it all together:
First, double-check that your design is correctly positioned on the substrate.
Second, apply equal pressure when pressing the design onto the surface.
Finally, make sure you use a consistent temperature throughout the process.
Final Thoughts
After doing a number of sublimation projects, such as t-shirts, bags, caps, mugs, metal tumblers, and drinking glasses, we compiled this guide to help make prints brighter.
You may make your sublimation colors vibrant and distinctive by following the right procedures and avoiding some typical errors.
You can also produce lovely works of art that will endure for years using high-quality sublimation inks, transfer papers, and substrates.
Just make sure you are applying heat and pressure for the correct amount of time.
Articles You Might Want To Read!