Learning how to sublimate on canvas is not as difficult as it sounds.
A design or image is first produced on special heat-transfer paper using an inkjet printer.
The printed sheet is then placed onto the cloth or surface to be printed on and pressed with a heat press machine.
What happens after that is a fascinating transformation from solid to gas, as the dyes go from solid to gaseous form without ever becoming liquid.
The dyes evaporate and infuse into the surface, yielding brilliant impressions that won't fade or wash away over time.
What You Need to Sublimate On Canvas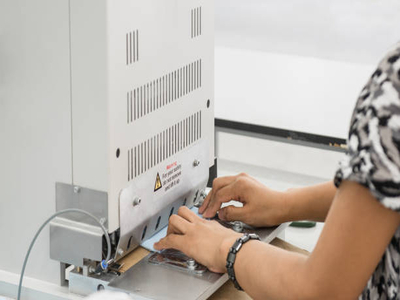 Sublimation Printer
A few years ago, a tshirt sublimation machine was very expensive because of the newness of the technology.
But with passing years, the demand for this process has increased and prices have reduced significantly.
Epson, Sawgrass, and Mutoh are just a few well-known sublimation printer brands.
The starting price for these printers is around $200 and may go up to $2,000 depending on the model and features.
Sublimation Paper
Sublimation ink is often thick and requires a specialized medium to ensure a successful transfer to the garment or other substrate being printed on.
If you don't use the correct carrier material, the sublimation process can produce unwanted stains and discoloration.
Whether you're printing designs on clothing, plastic tumblers, or printing on ceramic mugs, using top sublimation paper will guarantee that you get top-notch results every time.
Sublimation Ink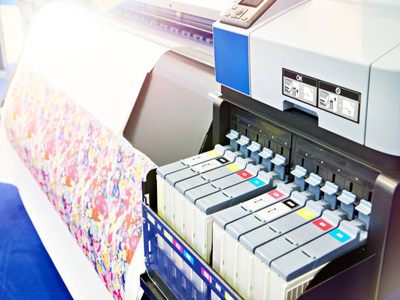 Sublimation ink is frequently polymer-based powders that are pressurized and vaporized by heat applied and the vapor then condenses on the surface.
Because the fibers in this printing process readily absorb the solution, it is frequently used with polyester-based textiles and substrates.
However, it is crucial to remember that not all dyes sublimate at the same temperature.
Some dyes, for example, need higher temperatures in order to properly sublimate, while others may fracture or migrate if the temperature is too high.
This is why you must use the correct dye while doing sublimation printing.
Blanks for Canvases
When it comes to designing and printing your design, polyester is the best material to use as they do not fade or wash off after many washes.
While cotton blanks absorb too much moisture during the transfer process, resulting in a lower-quality design, polyester materials are moisture-resistant and create long-lasting designs.
If you want to use high-quality material to create a spectacular end product, polyester is the way to go.
Polyester is a wonderful material to sublimate on because it can be used for a wide range of different things.
Thankfully, most canvases are made from polyester!
The video below is a great illustration of how to use sublimation on canvas.
RIP Software for Personal Computers
A Raster Image Processor, or RIP, is a computer software program that is used to prepare files for sublimation printing.
The RIP generates a color-separated picture that is sent to the printer and the resultant colored photograph is then applied to transfer paper using a heat press.
When printing from a regular printer, colors will be blended together on the page and the colors may frequently be muddled.
When printing using a RIP, colors are separated into their own CMYK channels and fine-tuned before printing.
This gives more accurate colors and clearer pictures as a result of this separation.
Most importantly, make sure to purchase a RIP that supports the file type of your design software.
Otherwise, you will not be able to send your design files to the RIP for processing.
Heat Press Machine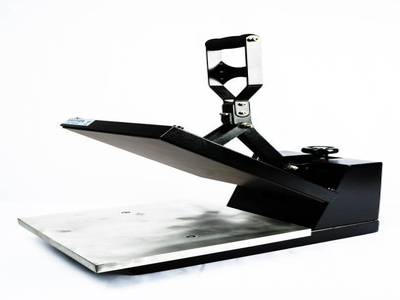 A heat press machine is a device that applies designs and pictures to a substrate.
The heat press machine works by heating the sublimation paper to a high temperature in order to imprint the ink onto the substrate.
This method produces a long-lasting, durable image that will not fade with time.
There are many various styles of heat press machines available on the market, so it is critical to find one that is appropriate for your needs.
Read this article on the Best Heat Press Machine options out there!
Conclusion
Sublimation printing is a fantastic way to create beautiful and long-lasting designs and creative masterpieces.
With the proper tools and materials, you can achieve professional-looking results that will impress your friends, family, and clients alike!
With this guide, you now have all the information you need to get started sublimating on canvas. So what are you waiting for? Get out there and start creating today!
Articles You Might Want to Read