Personal preference will always be a critical deciding factor when choosing 3D printing filaments.
This holds true when choosing between TPE vs TPU filament.
In this blog post, we will compare these two filaments to help you decide which one is best for you.
Keep reading to learn more!
TPE vs TPU Filament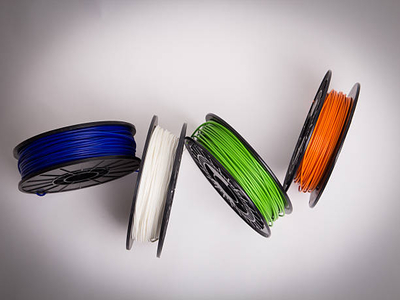 Many different plastic filaments can be used in 3D printers, but two of the most popular options are TPE and TPU.
TPE
TPE, or thermoplastic elastomer, is a type of flexible filament that is ideal for creating objects that need to be flexible or elastic.
TPE filaments are often used to create phone cases, tires, or other objects that must withstand repeated bending or stretching.
TPU
TPU, or thermoplastic polyurethane, is another type of flexible filament known for being solid and durable.
TPU filaments are often used to create things like phone cases, outdoor gear, or anything else that needs to be able to withstand tough conditions.
You can read our TPU Filament Reviews here if you're interested to see the top products.
Both TPE and TPU filaments have advantages and disadvantages, so it's important to understand each.
TPE Filament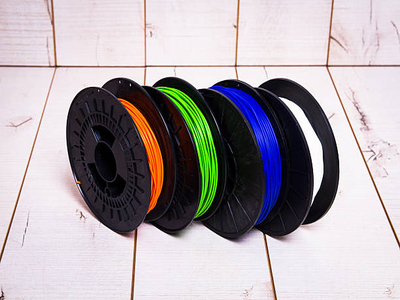 TPE is strong and durable, yet flexible enough to be used in products that must withstand repeated bending or twisting.
It also has excellent shock absorption properties, ideal for cushioning impact.
In addition, TPE is non-toxic and food-safe, making it an ideal material for kitchenware and children's toys.
In terms of 3D printing, TPE filament is often used for prototypes, and low-volume production runs due to its low cost.
However, its flexibility can also make printing challenging, so using a printer explicitly designed for TPE filament is essential.
Read More: How to Make 3D Prints Food Safe. Thinking of printing kitchenware? Here's how to make it safe to use!
Benefits of Using TPE
TPE filament has many benefits that make it an excellent choice for 3D printing:
It has a high melting point, which allows it to withstand the heat generated by the 3D printing process.
TPE filament is considerably more flexible than even the best ABS filament or PLA filaments, which allows for a more excellent range of motion in your printed objects.
It's more durable than other filaments, making it ideal for creating functional objects or parts that require long-term use and wear.
Whether a hobbyist or a professional designer, TPE filament will provide excellent results and enhanced performance.
Read More: Best PLA Filament. If you go with PLA, check out these top options before you buy!
TPU Filament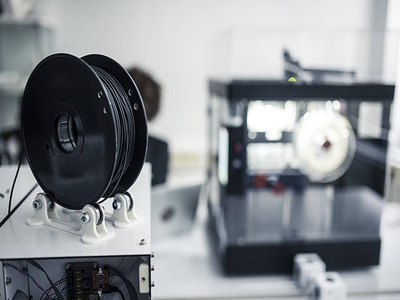 TPU filament is a 3D printing filament made from thermoplastic polyurethane (TPU).
It's a flexible, durable, easy-to-use material ideal for various applications.
TPU has many benefits over other 3D printing materials, making it one of the most popular filaments on the market.
One of the most significant advantages of TPU is its flexibility.
This allows it to be used for various applications, including phone cases, footwear, and medical devices.
TPU is also solid and durable, making it perfect for products that need to withstand wear and tear.
In addition, TPU is resistant to both heat and cold, making it ideal for outdoor applications.
Finally, TPU is easy to print with and requires very little post-processing.
These factors make TPU an ideal choice for both hobbyists and professionals alike.
Read More: What is the Strongest Filament for 3D Printing? These are the top options for hardy prints!
Benefits of Using TPU
TPU has it's own benefits over other materials, including:
TPU is far more durable and elastic than ABS or PLA, meaning that it can withstand more wear and tear.
It's also less likely to warp or deform when exposed to heat, making it ideal for applications where dimensional stability is essential.
TPU filament is compatible with a wide range of 3D printers, and it can be easily tuned to produce parts with different levels of hardness.
As a result, TPU is becoming increasingly popular for applications, from prototyping to end-use parts.
Watch this video further comparing TPE, TPU, and other flexible filaments:
Printing With TPE or TPU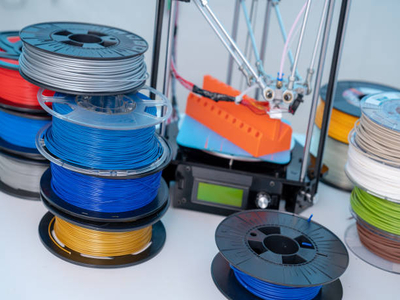 TPE and TPU filaments offer many benefits for 3D printing, but there are a few things to consider when using these materials.
First, it's essential to use a printer capable of printing with high temperatures, as TPE and TPU require a higher extruder temperature to print successfully.
Additionally, you may need to adjust your print settings or use specific slicing software to get the best results.
Finally, it's essential to take care when handling these materials, as they are more prone to warping and deformity than other types of filament.
By following these tips, you can ensure that you get the best possible results when printing with TPE or TPU filament.
Final Words
In the end, it all comes down to your needs and what you are looking for in a 3D printing filament when choosing TPE vs TPU filament.
TPE filaments are a great option if you need a durable and flexible material.
TPU filament might be a better choice if you need a filament that is easier to print and less likely to cause clogging.
The decision between TPE vs TPU filament will be your specific 3D printing needs.
Articles You Might Enjoy Reading: