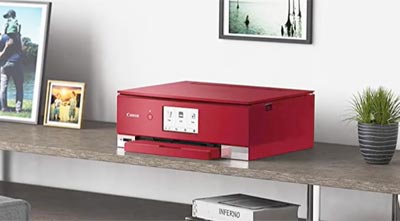 The present decline of printer usage is quite evident, with the seamless integration in our lives of paperless technologies, such as cloud storage, digital billing, and e-tickets. Basically, it's not very practical anymore to buy a fancy, expensive printer.
With that being said, printers are far from being completely obsolete. Every now and then, hard copies of documents are required.
However, due to infrequent use, your printer's ink cartridges might dry up, and the machine itself might stop functioning.
So, you might be wondering, what's the best printer for occasional use? It's the one that won't dry out even if left dormant.
So below, we've reviewed 10 printers fit for infrequent use which can still produce quality prints. Let's check them out.
Benefits of Having a Printer at Office or Home
With so much of our work being digitized in the modern age, it might seem pointless to buy a printer for your home/office. But consider the following benefits of doing so.
Ease and Convenience
It's a no-brainer that having your own printer makes life a lot easier. Imagine having to depend on someone else or a copy shop to make your prints. Not only is it inconvenient, but it's also risky as you might not always have access to a printer in those situations.
Helps You Save Money and Time
When you need access to a printer but don't have one of your own, you'll have to visit a print or copy shop. Now, the cost of printing in itself is not that high, but the time it takes and the money you spend on transport certainly is. A printer lets you enjoy savings in this way.
Editing Is Easier
If your work involves frequently making revisions and corrections, you know it's much easier to do on a printed document than digitally.
Sure, you can do all editing activities on a computer (and sometimes even more), but it does not offer the same fluidity or hands-on experience.
Read More: What is a Digital Transfer Printer? We discuss everything you need to know about Digital Transfer Printers!
Our Recommended Best Printer for Occasional Use in 2021
Whether it's a printer for light home use you seek or one you'll be installing in your office, we have the best picks reviewed for you down below.
1. HP OfficeJet 3830 All-in-One Printer for Infiquent Use
Our first pick for you today is available from HP, one of the foremost brands in printing technology. The OfficeJet 3830 is the perfect choice for low-key printing needs both at home and the office.
Its multifunctional capability also makes it one of the most versatile printers at a low price point.
Although this is in an inkjet printer, its efficiency in terms of both cost and ink use is nearly unparalleled. Not only is it one of HP's quietest printers, but it's also one of HP's most compact and lightweight models.
That makes it the perfect choice for your home office or any other infrequent use.
Something else we really love about modern HP printers is the integration of the HP Smart App, which allows users to carry out a whole host of printing activities entirely remotely.
From setting the printer up to scanning and printing and ordering toner, everything is in the palm of your hand.
Not to mention HP Instant Ink, which, should you choose to avail it, keeps your toner topped up and reduces printing costs by up to 50%! Follow this article to know printers that use hp 920 ink cartridge.
Highlighted Features:
Quiet mode allows you to enjoy noiseless printing.
Document feeder has a capacity of 35 pages to fit all your faxing, scanning, and copying needs.
2.2″ mono touch screen makes using this printer super easy.
HP Instant Ink keeps your ink refilled and cuts down costs by up to 50%.
Compatible with Alexa for seamless voice control.
2. Canon PIXMA TR4520 Wireless All in One Photo Printer for Infrequent Use
Are you looking for a photo printer for infrequent use to produce vivid, high-quality images on glossy photo paper?
You can't go wrong with this highly popular offering from Canon. This inkjet printer is not only super affordable but super-efficient, as well.
To begin with, you can enjoy full voice control capabilities with this printer if you have an Alexa device.
What's more, its automatic duplex printing feature is the perfect addition to any small business interested in printing their own marketing materials. Or, if you're a freelancing professional who works from home, this is a perfect choice.
Wireless connectivity is effortless with the Canon PIXMA, thanks to the companion Canon Print app, using which you can remotely set up your printer and send prints right from your tablet or phone.
Not to mention the inclusion of compatibility with other platforms, such as Mopria Print and Air Print, which further enhances overall usability and saves you time and effort.
Highlighted Features:
Canon Print app lets you make prints and set up your device remotely.
Offers seamless multifunctionality with printing, scanning, and faxing capabilities.
Compatible with AirPrint and Mopria Print platforms.
Can be easily voice-controlled using Alexa.
Perfect for light-duty photo printing tasks.
3. Brother Compact Monochrome Laser Printer (HL-L2370DWXL)
A lot of you are searching for a monochrome printer for occasional home use that will allow you to make fast, good-quality black and white prints without breaking the bank.
Or, perhaps you need a machine to occasionally print out personal documents and assignments. Well, this compact laser printer from Brother will do the job just right.
But that doesn't mean you should undervalue this printer's capabilities.
With an impressive paper capacity of 250 sheets and speed optimization of 36 pages per minute, this Brother printer offers one of the most impressive performances we've seen in a monochrome printer.
What's more, this printer is fitted with a manual feed slot that can handle papers of varying sizes and types, such as card stock, letter paper, envelopes, and more.
But no matter what you're printing, the process is sped up and made significantly easier. Thanks to wireless connectivity, it lets you send printing jobs from your phone, laptop, or tab effortlessly.
And when it comes to printers, it's always good to know that the manufacturers are looking out for you.
Well, with the purchase of this printer, you get two years' worth of toner straight out of the box. And once you run out, you can always avail Amazon's Dash toner refill services.
All in all, this is easily the best printer for infrequent printing in the monochrome category.
Highlighted Features:
Compact and lightweight build makes it perfect for home office or other smaller spaces.
Offers both Ethernet and Wi-Fi connectivity for your convenience.
Has an impressive printing speed of 36ppm with a 250 sheet paper tray.
Compatible with various types and sizes of printing paper.
Comes with two years' worth of toner (high yield and super high yield).
Fast automatic duplex printing saves you time and effort.
4. Epson EcoTank ET-4760 Cartridge-Free Printer
You've heard about the savings, the speed, the low maintenance… and now, it's finally here: the Epson EcoTank, the originator of reservoir printers!
Although a relatively new innovation, these guys have already started to make a mark in the printer industry.
So, here's how the EcoTank works. Where traditional printers use cartridges, the EcoTank printer makes use of an ink tank system with bottled ink.
From this bottle, ink is passed to the printer through an airtight tube and then preserved in a sealed tank until required.
This makes EcoTank a game-changer in terms of cost savings because you can print thousands of pages for just pennies.
But what makes this such a good inkjet printer for occasional use?
Well, the maintenance is nearly effortless. Unlike traditional inkjet printers, the EcoTank does not require you to use it every day to remain functional.
If you can make it a point to print out one B&W and one color page weekly, the printer ink won't dry out. When you consider that each page only costs about 0.99 cents to print, maintenance is not expensive at all.
Yes, it's a relatively expensive printer. But consider its myriad of features: its multifunctional capabilities, its 250-sheet capacity paper tray, super easy 4″ color touchscreen, seamless duplex printing, borderless printing, and 30-sheet auto document feeder.
Besides, with the low printing cost, it's more of a one-time investment.
Whether for home or office use, you surely can't go wrong with the Epson EcoTank. However, if you're not going to be using any of the additional features, it might be a waste.
Highlighted Features:
Cartridge-free printing cuts down up to 90% of printing costs.
Multifunctional capabilities with fax, scan, print, and copy.
30-sheet document feeder and 250-sheet paper tray.
Comes with two years of ink in the box.
5. HP DeskJet 3755 Occasional Use Printer
Given the great printers we've reviewed thus far, you might be thinking that it's impossible to find an all-in-one printer for occasional use without blowing a hole in your wallet.
Well, the HP Deskjet is here to disprove that notion once and for all. Equipped for copying, scanning, and printing, this is also one of the smallest multifunction printers in the world.
As with all modern HP printers, this one is also built to be used with the HP Smart companion app, which lets you carry out almost all printing tasks remotely from the comfort of your smartphone or tablet.
Need to set up your printer? Use the app. Have a document in iCloud/Dropbox/Google Drive that needs printing? Use the app. Running out of toner? Use the app!
As an inkjet, this might not seem like it's the best printer for low usage. While it's true that you'll have to perform regular maintenance (by printing out a page or two), it's a low-key printer that won't take up space or require you to order toner very frequently.
Besides, with HP Instant Ink, toner refills are super easy to do by yourself. And, thanks to the ultra-accessible LCD display and seamless wireless printing, this is also one of the simplest printers for seniors you will find on the market.
Highlighted Features:
Compact and suitable for any room; the world's smallest multifunction printer.
Integrated HP Scroll Scan lets you save time and effort on scanning a wide variety of paper types.
HP Smart companion app lets you set up printer, scan from smartphone, order toner, print from cloud platforms, all remotely.
Super accessible LCD control panel screen for your convenience.
6. Canon Pixma TR150 Low Usage Printer
Are you a professional who finds themselves needing to print documents on the go? The Canon Pixma TR150 is the best printer for infrequent use on the go. Defined by its lightweight and compact build, this printer is one of the best investments if you prioritize wireless printing.
Besides Wi-Fi, this printer is also compatible with a variety of cloud and mobile printing platforms, such as AirPrint and Mopria.
But just because it's small doesn't mean you can't expect startling print quality from this thing.
Capable of producing not only sharp and detailed documents but also stunning photos, this printer can do it all, including printing borderless photos.
Whatever you're printing, though, the 1.44-inch OLED control panel interface is tuned into your needs and lets you print easily on the go.
And, because it's meant for on-the-go use, this printer is also super easy to charge as long as you have a USB-C connection. You can also opt to buy the additional battery kit, which allows you to print up to 330 pages at a full charge.
Not to mention, the price is quite attractive, particularly for professionals and home offices.
Highlighted Features:
Compact and portable design makes it the ideal choice for on-the-go professionals.
Lets you print wirelessly from various cloud platforms or directly from your smartphone.
Charges easily using USB-C; optional battery kit sold separately.
Can print beautiful, crisp images and documents measuring up to 8.5″x11″.
7. Lexmark C3224dw Color Laser Printer for Rare Use
After looking at great printer offerings from those big names, it's time to move on to the best printer for rare use from a lesser-known brand: Lexmark. This compact yet highly efficient machine is one of Lexmark's most popular offerings for users seeking efficient infrequent use printers.
This printer has a paper tray that can hold up to 250 sheets of paper and a single-sheet document feeder. It offers an impressive printing speed of 24ppm and automatic duplex printing.
All of this is made possible, no doubt, thanks to the inclusion of a powerful 1GHz dual-core processor, which also proves its merit in high-demand printing situations.
Wireless printing is a walk in the park with this Lexmark machine, with standard Wi-Fi connectivity. You also have the option to use Ethernet and USB connectivity, according to your needs.
Air Print, Mopria, and Google Cloud are also supported, so worry not!
The Unison toner, one of Lexmark's greatest achievements, is also one of the most efficient toners on the market. Each toner yields up to 1500 pages, and the replacement cartridge is very easy to change.
All in all, considering its price, capabilities, and print quality, this is the best printer for occasional home use and office use.
Highlighted Features:
Compact and lightweight build makes it suitable for use in home offices.
Offers Wi-Fi, ethernet, and USB connectivity for your convenience.
Integrated Lexmark security architecture ensures that your documents stay safe.
Makes it easy to print directly from cloud platforms such as Google Cloud and AirPrint.
8. HP ENVY 5055 Wireless All-in-One Photo Printer
The HP Envy 4520 became one of the brand's most popular printers shortly after its release. Capitalizing on that, HP has taken the printer to even greater heights with the introduction of the Envy 5055.
Offering seamless wireless connectivity and reliable multifunction capabilities, this machine is the best printer for occasional use that you'll find from this brand.
The printing, scanning, and copying capabilities of this printer can all be accessed wirelessly, thanks to the integration of Wi-Fi and Bluetooth. You can even print borderless photos, and the vivid quality and brightness will stun you.
Moreover, the paper handling of this printer is also up to par, with envelopes being the only paper type not allowed.
Worried about running out of ink? Don't be. With the HP Instant Ink program, cartridge replacement is a walk in the park. But no matter whether you're ordering toner or queueing a printing job, it can all be achieved with the super smooth and easy 2.2″ mono touchscreen control panel!
Highlighted Features:
2.2″ mono touchscreen allows you to task printing jobs with superior ease.
Offers seamless wireless connectivity with Wi-Fi and Bluetooth.
HP Instant Ink system ensures that you never run out of toner.
Capable of producing vivid images as well as crisp documents.
9. Brother HL-L3290CDW Compact Digital Color Printer
We have another offering from Brother for our next pick, and this easy-to-use printer is one of the most efficient printers we have come across. As one of the few laserjet printers on our list, this is actually a much better infrequent use printer than most of the inkjet ones we have reviewed thus far.
So, how does this printer perform? Well, let's ask the 25ppm printing speed, which is up to par with some of the best printers on the market. And, as a laser printer, toner usage is kept at a low no matter the printing volume, and you won't have to worry about the cartridges drying out as frequently as an inkjet printer.
This machine's seamless wireless printing capabilities is one of our favorite features of it, as it integrates not only Wi-Fi Direct but also offers compatibility with Mopria, Google Cloud, AirPrint, and Brother iPrint. Although wired printing is always faster, the wireless printing of this machine is one of the best we have found.
The paper handling of this machine is also highly flexible, thanks to a generous 250-sheet paper tray that can take both legal and letter paper. Furthermore, the manual feed slot receives various paper sizes and types, including card stock and envelopes.
You'll be impressed by the print quality as well, no doubt, thanks to Brother's high-yield toner.
Highlighted Features:
Offers voice control with Alexa compatibility.
Compatible with AirPrint, Mopria, and Google Cloud among others.
Offers an impressive printing speed of 25ppm.
Comes with Amazon Dash Replenishment for hassle-free toner refills.
Toner Save Mode can be activated to reduce toner costs.
10. Samsung SL-M2020W/XAA Wireless Monochrome Printer
Our final pick for you today is available from one of the most prominent tech giants globally: Samsung. This monochrome laserjet printer is the most expensive one on our list, but its high-performance capabilities justify the price.
Offering a super-fast print speed of 21ppm, this printer lets you enjoy an output of up to 1500 pages per month. You can enjoy both wired and wireless printing, thanks to not only Wi-Fi connectivity but NFC as well.
This printer does, however, fall short in terms of cloud printing as it only supports Google Cloud Print and Samsung Mobile Print. But, it also supports a wide variety of paper types and sizes, from recycled paper to cardstock.
All that being said, it's undeniable that the price point of this printer is unaffordable for most people. And given that it does not offer multifunction capabilities and only prints in black and white, this printer is only suitable for printing documents.
Ultimately, however, the power and efficiency of a Samsung printer are undeniable.
Highlighted Features:
Offers super quiet operation with less than 50 decibels of sound produced while printing.
Compatible with Google Cloud and Samsung Mobile print.
Offers an impressive printing speed of up to 21ppm.
Integrated imaging technology produces sharp monochrome documents and images.
Supports a wide variety of paper types and sizes.
Comparison Chart of top Printer for Occasional Use
| | | | | |
| --- | --- | --- | --- | --- |
| | | | | |
| | | 8.5 ppm black, 6 ppm color | | |
| | | 8.8ipm black, 4.4ipm color | | |
| | | | | |
| | | | | |
| | | 8 ppm black, 5.5 ppm color | | |
| | | | | |
| | | | | |
| | | 10 ppm black, 7 ppm color | | |
| | | | | |
| | | | | |
Printers for Occasional Use Buying Guide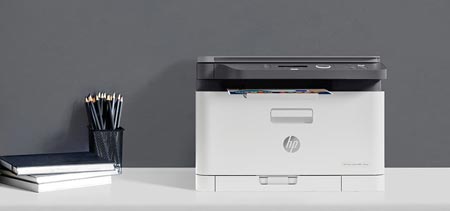 What distinguishes a printer for infrequent use from a regular one? The following factors should guide your choice.
Printer Type
The three printer types for you to choose from: inkjet, laserjet, and ink tank.
a. Inkjet
These are printers that use ink… and are therefore prone to drying out. So, it's actually better to eliminate inkjet printers as suitable for occasional use. However, the superior print quality of inkjet is undeniable.
b. Laserjets
What sets laserjet printers apart from inkjet models is that they make use of a sort of colored powder called toner to print images. Toner tends to last a lot longer than ink, and there is no risk of clogged nozzles. That being said, if you're on a budget, a laserjet might not be the best choice.
c. Ink Tank
Also called reservoir printers, ink tank printers eliminate cartridges and make use of a system where ink is preserved in sealed tanks that can hold on to them for a long time. This is also the most cost-effective option. Reservoir printers tend to produce beautiful prints.
Intended Use
The kind of prints you expect to make should influence your choice of printer. How high-functioning do you need it to be? Are you planning on printing out brochures for your small business or your child's school assignments? Obviously, the ideal printer specifications for each scenario are different.
Functionality
A printer intended only for infrequent use should not be difficult to operate, particularly if it's for seniors or children in your household. Go for printers with easy set-up and configuration, interactive touchscreen control panels, etc.
Multifunction
In the 21st century, printers are no longer only capable of printing but also scanning, faxing, and copying. These are called multifunction printers and can enhance your workflow significantly. However, not everyone requires their printers to do all this work, in which case it's pointless to spend the extra amount.
Print Quality
There are a number of factors to consider in terms of print quality. Do you want it to be a color or monochrome printer? What print resolution do you require? How many cartridges does the printer hold? These are the questions you should ask.
Printer Speed
Indicated by pages per minute (PPM), printer speed is an important consideration depending on your needs. A PPM of 25, for example, means the printer can print 25 pages per minute.
Generally, the faster the printer, the lower the image quality. However, fast printers which offer high-quality images also tend to be more expensive.
Connectivity
Most modern printers don't have to be connected directly to your printer but offer wireless connectivity using Wi-Fi and Bluetooth. However, wired printers are usually faster and not as easy to hack into as wireless ones.
Cartridge Compatibility
Some printer manufacturers have made their machines incompatible with toner/ink cartridges from other brands. While in many cases this is done to protect the printer or ensure certain quality standards, it can be a significant setback for those on a budget. So, make sure you look into compatibility before you make your decision.
Read our related article on How to Get Printer Ink Off Hands. Remove stubborn stains with these effective tricks!
Tips to Take Care of Your Printer for Long Lasting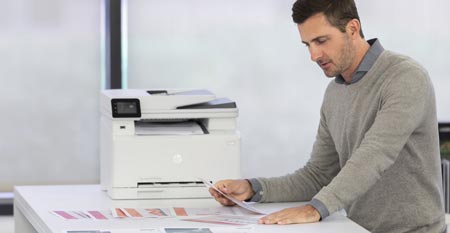 Sometimes good quality printers fail to perform optimally. In order to enjoy the best print quality and uninterrupted printer performance, it's important to carry out proper printer maintenance. So, keep the following tips in mind.
Keep the printer clean
An accumulation of dust and debris is one of the most common causes of printer jams and streaky prints. So every 6 months, use a small vacuum to suck out any dirt inside your printer. Be careful not to go near any of the internal working parts as you might damage them. You can also use rubbing alcohol for the exterior.
Buy high-quality cartridges
Assuming you have a laser printer (as they make the best printers for infrequent printing), it's important to recognize the importance of toner cartridge quality. Although expensive, they take longer to dry out—and a dried-up toner cartridge can cause the printer head to wear out.
Keep your printer drivers updated
Update printer software and drivers as soon as new versions are available. Your computer might do this automatically; if not, printer drivers can usually be found on the manufacturer's website. You can also usually reach the manufacturers on a customer hotline, where you can access detailed instructions.
Frequently Asked Questions
What is the difference between an inkjet and a laser printer?
Inkjet printers use ink, while laser printers use a kind of colored powder called toner. Although inkjet printers produce more vivid prints and can handle more material types, laser printers are faster and require less maintenance.
Furthermore, due to a lack of ink, laser printers take longer to dry out. As such, the best printer for minimal use is bound to be a laser printer.
What should I do if my printer produces streaks and smears?
That's a sign that proper maintenance is not being carried out for your printer's cartridge, rollers, or platen. Even a printer for occasional printing needs proper care!
What happens if you use cheap toner?
Not only does low-quality toner lead to low-quality prints, but it can also damage your printer's functionality or even its hardware.
What is an easy-to-use printer for seniors?
The HP OfficeJet 3830 Wireless is a great pick for seniors. It's a multifunction printer that comes with an easy-to-use touchscreen and offers easy Wi-Fi connectivity.
Does the number of cartridges matter?
Yes, the more cartridges your printer has, the wider its color gamut. So if you'll be printing lots of colored images or photos, you should look into higher cartridge numbers.
Final Words
The usefulness of printers cannot be denied despite the continued development of web-based services. With that in mind, we think that the best printer for infrequent use is undoubtedly the Epson EcoTank, which not only drastically reduces printing costs but can fend for itself even if you leave it dormant for a couple of weeks.
It is, however, expensive and is better suited to professional applications. If you're looking for a reliable infrequent-use printer for your home or small business, the HP DeskJet 3755 is not only affordable but also efficient and smooth.
Just remember, even the printers on our list require some maintenance. With that in mind, good luck, and happy printing!
Up Next: Get good quality linux compatible printers from our lists.