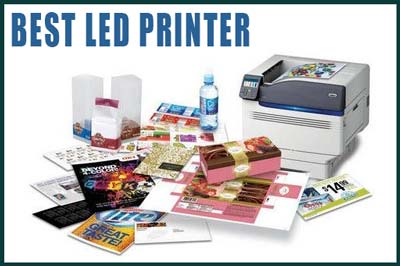 Did you know that there is a smaller, lighter, and reliable alternative to the standard Laser or Inkjet printers?
Yes, you've heard me right, there is a kind, and we call them LED printers.
Don't get me wrong, LED and Laser printers are quite similar in terms of quality, but we found the LED ones more efficient.
LED printers generally use photosensitive drums, and instead of a laser beam, these printers use LEDs.
If you're someone with a heavy workload and need super-fast printing, you will need the best-LED printer out there.
Worry not. We are here to help you with that. Take a look at our top 10 picks. You surely won't be disappointed.
| | | | |
| --- | --- | --- | --- |
| | | | |
| | Brother Compact Monochrome Laser Printer HLL2395DW | | |
| | HP LaserJet Pro M15W Wireless Laser Printer W2G51A | | |
| | Canon Color Image Class MF644CDW | | |
| | Lexmark MC3224DWE Color Multifunction Laser Printer | | |
| | HP Color LaserJet Pro Multifunction M479FDW | | |
Our Recommended Best Led Printers for 2021
Can't decide on a laser printer for home and office use? Have a look at our top-rated LED laser printers below.
1. Brother Compact Monochrome Laser Printer HLL2395DW
If you're looking for a high-volume laser printer with a flatbed scanner and copier options, this one is perfect for you. It supports AirPrint, Cortado Workplace, Mopria, and Google Cloud Print 2.0 for easy connectivity in a large office space.
The HL L2395DW allows you to print up to 36 pages per minute. It is undeniably faster than top-shelf inkjet printers. It also has a whopping 250 sheet plain paper capacity to keep your office necessities sorted.
Moreover, the paper tray won't need frequent refilling, and thus it will save you time as well. You can print from your Cloud platforms and scan them directly by the flatbed scan glass.
Speaking of cloud platforms, the printer is compatible with OneNote, EverNote, Dropbox, Google Drive, and more! You can subscribe to Amazon's Dash Replenishment plan. It measures the real-time toner level in the printer and automatically orders more.
The "Touch to Connect" NFC support provides a printing option. And truth be told, it makes the printer much more comfortable to access. So does the 2.7-inch color touchscreen for fast printing commands!
Moving on to the toner quality, the TN760 toner is a high-yield one. It delivers crisp, consistent prints up to 3,000 pages, and the TN730 standard-yield toner will last you 1200 pages.
Furthermore, the same printer model is also available in the XL size. It comes with up to two years of toner covering an estimate of 7500 black pages. Overall, this one is a serious option for the best-LED printer title.
Highlighted Features:
Prints up to 36 pages per minute.
Monochrome printer with touchscreen and Wi-Fi.
250-sheet paper capacity.
Compatible with plain paper, legal paper, letters, and envelopes.
Manual feed slot.
Touch to Connect printing with NFC is available.
2. HP LaserJet Pro M15W Wireless Laser Printer W2G51A
It's the smallest laser printer on the market and can boost the productivity of your small business and solve all your printing issues single-handedly. Its intuitive control panel allows you to customize the controls and get the printing process started in no time.
Supporting the Wi-Fi direct feature and an 802.11b/g/n wireless networking, the LaserJet Pro makes it so easy to print documents. The printer is about one-third smaller in size than its predecessors and can save valuable desk space.
A 150 sheet input tray might not be the best option for a packed business chain. But it's more than enough for small to medium commercial businesses and a new startup.
Original HP toner cartridges come pre-installed so that you can start printing right out of the box. The 100 sheet output tray helps you pick up a huge pile of documents at a time.
The HP Smart App, a holy grail of all HP printers, packs your printing commands in an easy-to-navigate control panel right inside your smartphone. It is compatible with iOS and Android operating systems.
Highlighted Features:
Prints up to 19 pages per minute.
Wireless monochrome laser printer.
Economical toner refill plan.
150 sheet input and 100 sheet output tray.
Wi-Fi direct ensures lightning-fast connectivity with new devices.
Compatible with Google Drive, DropBox, OneDrive, Evernote, etc.
3. Canon Color LED Printer MF644CDW
This led laser printer by Canon has all the potential to become that one office appliance you simply can't do without. It's also one of the best laser printers for office use that supports color printing. Print, copy, scan, or fax- you name it, the MF644CDW has it all covered!
The printer sports a 5-inch intuitive color touchscreen with usability like that of a smartphone. It can boost your workflow with a speedy printing process. For example, you can set up a customizable application screen on the printer's LED monitor for repetitive tasks.
You can also store and print your pre-set general templates and scan items to individual emails and folders with this helpful feature.
Moreover, the scanning function is worthy of praise. It can scan a lengthy set of documents and send it to your email over Wi-Fi.
Furthermore, you can save on consumables replacement as well. The all-in-one toner cartridge is impressively high-yield and reduces your spending on print media.
Its security measure to protect confidential business documents from theft and duplication is unique. The wireless printing tasks are stored in short-term memory, not to deliver it to the next user. The Wi-Fi direct feature eliminates the need for an external router.
Finally, it supports automatic double-sided printing and can deliver 22 pages per minute. You can get 28 black and white images per minute and 14 color photos per minute.
Highlighted Features:
Unparalleled speed for a color laser printer.
Prints 28 black and white images or 14 color images per minute.
5-inch LED touchscreen with customizable library.
All-in-one printer with scan, fax, and copy functions.
Provides enhanced document security.
4. Lexmark MC3224DWE Color Multifunction Laser Printer
This Lexmark laser printer is hands down one of the most sophisticated led printers that combine easy usability and outstanding features in the same package. The setup is super-fast, and its standard Wi-Fi connectivity makes it all the more convenient for use in an office.
To begin with, the MC3224DWE can print 24 pages per minute, toppling the sluggish speed of inkjet printers. The color gradations are smooth and vibrant as well.
This printer flaunts a full-spectrum security feature for encrypting wireless printing data. It has a 1 GHz dual-core processor and 512 MB memory to remember your previous and most-used printing commands.
It's 250 sheet tray capacity is just perfect for heavy-duty office use. More so, it also makes up for the fact that this workhorse of a rather powerful printer misses out on faxing. Other than that, automatic two-sided printing and energy-saving mode restore the appeal of this printer.
Once you send printing tasks from your smartphone over Wi-Fi, it automatically wakes up from the energy-saving mode.
Its e-Task touchscreen offers some embedded options that include scan to email, scan to network, and printing from pre-set cloud storage devices.
And lastly, its one-piece toner cartridge can handle a rich volume of 600 to 1500 pages a month.
Highlighted Features
Prints up to 24 pages per minute.
e-Task touchscreen with embedded controls.
Supports Wi-Fi, Ethernet, and USB.
Full-spectrum security and data encryption.
Built-in energy-saving mode.
250 sheet input tray.
Auto two-sided printing.
5. HP LaserJet Pro LED Multifunction Printer
Explore the fun and creative side of laser printers with various print media options in the new HP Color LaserJet Pro! Apart from plain white paper, this printer supports card-stock, labels, envelopes, glossy photo paper, and high-resolution papers.
For starters, you can automate the complicated daily workflow by saving the commonly-used printing preference, paper type, and other commands with a touch of a button.
Its LED touchscreen features this customizable panel to help you speed through work and increase the productivity of the entire office.
Moreover, you can print with or without having a network connection, thanks to the super handy Wi-Fi Direct option that makes it happen.
The printer also saves 18% more energy than its alternatives and cuts down costs on both the paper supply and toner. You can now avoid wasting collections and reprints using the original HP 414A or 414X toner cartridges.
Next up, we have its top-of-the-line security features such as PIN entry and instant threat notifications.
Additionally, the laser printer is equipped with two-sided scanning and a 50-sheet auto document feeder. A glorious 28 pages per minute printing speed also makes the LaserJet Pro an exceptional buy. Color-printing on glossy photo papers makes the printer suitable for professional artists and designers too!
Highlighted Features:
Prints up to 28 pages per minute in black or color.
You can scan documents directly to Microsoft, Sharepoint, USB, e-mail, and network folders.
550-sheet optional paper tray.
4.3-inch color touchscreen with embedded shortcuts.
Premium data security options.
ENERGY STAR certified.
6. Brother Business Color Laser Printer HL-L8360CDW
Earning the PCMag Business Choice for six years in a row, Brothers Printers are revolutionary devices for tackling high-volume business printing. And now, with triple-layer security in their new HL-L860CDW, the band again took the printing media world by storm.
First of all, the printer offers basic network security and wireless print data encryption. You must be wondering what's so new about it because many laser printers nowadays provide this feature.
Moreover, this printer introduces NFC badge authentication, an integrated NFC card reader for verifying employee ID.
Furthermore, it packs all the necessary printing commands on the 2.7-inch color touchscreen for your convenience.
It has an adjustable 250-sheet tray saving you the trouble of refilling the paper slot frequently. Furthermore, using the Brother Genuine high-yield 6,500-page replacement toners will help you keep operating costs.
Unlike inkjet printers where you need to order ink sets every month, this laser printer offers comfort every step of the way.
The printer is an outstanding choice for workgroups that deal with a lot of papers. Since it provides a business-standard output, delayed shipping is out of the question. Lastly, it offers automatic duplex printing and a wide variation of connectivity for everyone in the office.
Highlighted Features:
Integrated NFC card reader for user authentication.
Prints up to 33 pages per minute in black and color.
2.7-inch LED color touchscreen for easy navigation.
Wi-Fi, Ethernet, and USB support.
Adjustable 250 sheet paper tray.
An extra 50 sheet multipurpose tray for alternative media.
7. Canon Color Image CLASS LBP622CDW
You know that you picked the best color led printer when it offers reliable performance in wired and wireless systems. Similarly, the print quality is something that is never compromised in a good laser printer. The Image CLASS LBP622CDW has top-tier features for a regular office printer.
Besides supporting the mobile printing option, the printer can be accessed over a Wi-Fi Direct hotspot without an Internet connection. You can expect the first page to come out in less than 11 seconds for both black and white and color documents.
Its 22 pages per minute printing speed aren't extraordinary, but it's decent nonetheless. Considering the fact that you're getting a wireless color printer in this price range, there's little room for complaints.
On top of that, it helps you reduce the risk of important documents falling into the hands of unauthorized officials. It can print several pages on a single sheet when coupled with the super high-yield toner. We must say that the LBP622CDW went the extra mile to improve cost-efficiency.
Highlighted Features:
Prints a maximum of 22 pages per minute.
Standard 250 sheet paper tray.
Supports a print volume from 150 pages to 2500 pages per month.
Primary security feature and wireless connection.
Suitable for a workgroup of 5 people.
Compatible with Apple AirPrint and Canon PRINT Business.
8. Xerox Phaser 6510 Color Printer
Sharing broad compatibility with Google Cloud Print, Apple AirPrint, Xerox Print Service plug-in, and many business popular cloud platforms, the best led printer is no other than the Phaser 6510.
It's Time Saving Taskmaster enables you to access simple printing commands with the press of a button. Its high-performing toner cartridge assures a fantastic image quality and color vibrancy.
The printing system is very much reliable for heavy-duty marketing media printing. Now you can also save 10% on toner reorders by subscribing to Dash Replenishment.
It exceeds many high-end laser printers in terms of security. For example, to avoid sending printing information to unintended recipients, the Phaser 6510 offers IPsec, SNMPv3, Secure Print, IP Filtering- some latest security measures capable of a printer.
However, it did miss out on the user ID verification before printing. If it's something your office can do without, then Xerox Phaser will be a great buy.
The setup is made easier to assist users of all ages. That said, the printer can not only grace a busy office but also your home. It can support a user base of two to seven people without any lag.
And with an incredible speed of up to 30 pages per minute, productivity will reach new heights when you have the Phaser 6510 by your side!
Highlighted Features:
Prints up to 30 pages per minute.
Ideal for a workgroup of a maximum of seven persons.
IP Filtering option for extra security.
Compatible with plain paper and envelopes.
Less toner waste and more value.
PANTONE Color-approved simulations and Xerox Color Correction technology.
Supports a monthly duty cycle of 50,000 pages.
9. Brother Monochrome LED Laser Printer
A monochrome laser printer is a staple in any workplace due to its fast printing power, easy controls, and spectacular quality. Brother is an esteemed manufacturer of led multifunction printers, and here's why.
To begin with, the DCPL2550DW features a decent print media compatibility that includes plain paper, envelopes, and card stock. The adjustable paper tray not only can hold 250 sheets of paper but also accommodates plain paper in various sizes.
Its print speed sets a best-in-class example for any laser printer in the market. The printer can deliver 36 black and white documents per minute, which is the fastest speed for mid-range laser printers.
Moreover, the auto document feeder was a breath of fresh air for a laser printer as this feature is not so widely seen in laser printers as it is on standard inkjet printers. Besides, the printer supports a multi-page copy and scan.
The flatbed scan glass can catch all the content and send them to your email in a file over Wi-Fi. That's right. The DCPL2550DW is offering you hassle-free wireless connectivity and file transfer options.
Other than that, this heavy-duty laser printer works with Ethernet interfaces, and it can single computers locally via a USB interface.
Highlighted Features:
50-sheet auto document feeder.
Prints up to 36 black and white pages per minute.
250 sheet paper capacity.
Wi-Fi, Ethernet, and USB support.
Automatic two-sided printing option.
Multi-page copying and scanning functions.
Multi-sized plain paper, envelope, and card stock.
10. HP Led Printer 5HG80A
If you want the lowest cost per page on laser printing for your office, consider the Neverstop 5HG80A as a valuable asset. Besides being extremely budget-friendly, it has wireless connectivity, good printing speed with USB 2.0, Ethernet, and Wi-Fi Direct.
For starters, you can have excellent premium quality, crisp prints at the cost of less than one penny per page. On HP laser printer models, it offers the best cost-effective consumables with top-ranked features.
And now, with the help of the HP Smart App, you can customize your print orders, make receipts, or adjust the built-in templates for ease of use.
The best thing about the HP led printer is its outstanding toner quality and amount. You get nearly five thousand pages worth of toner in the box. It's 7% more than any traditional laser printer.
Furthermore, the Neverstop Laser Printer allows a moderately large group of people to access its services- thanks to its Ethernet and Wi-Fi connectivity.
Moving on to its not so bright side, the print doesn't come with a flatbed scanner, which can be an inconvenience; neither is it a color led printer. There isn't an option for automatic duplex printing as well. But all that aside, Neverstop Laser is an excellent printer with two minor shortcomings.
Highlighted Features:
Comes with enough toner for a maximum of 5,000 pages.
No flatbed scanner or auto-duplex printing.
150 sheet paper tray for envelopes and plain papers.
Prints up to 21 A4 pages per minute.
Reloadable, hassle-free toner system.
ENERGY STAR, Blue Angel eco-label certified.
Our Top 10  Led Printer Comparison Chart
| | | | | |
| --- | --- | --- | --- | --- |
| | | | | |
| | | | | |
| | | | | |
| | | | | |
| | | | | |
| | Glossy photo paper, High-resolution paper, Envelope, cardstock, labels, plain paper | | | |
| | Envelope, cardstock, labels, plain paper | | | 250-sheet for plain paper & 50-sheet for alternatives |
| | | | | |
| | | | | |
| | Plain paper, cardstock, envelope | | | |
| HP Neverstop Laser Printer | | | | |
Led Printers Buying Guide For Beginners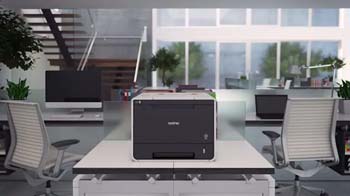 Choosing the best LED printer might not be as easy as it seems. To make your work easier, we have listed a few must-have features of a quality LED printer. Go through them before hitting the market.
Resolution
Resolution is one of the critical features of any LED printer, and it is also crucial to find a printer with the resolution of your preference. Better resolutions don't always mean it is the right device for you. The amount of resolution entirely depends on your usage and preference.
If you need a simplistic printer for home documents, then 600 x 600dpi would be more than enough as a resolution. But if it's for office work and you need a sharper, more professional outlook, then 1200 x 1200dpi would do for you.
However, if you're using a color LED printer, you cannot settle for less than 1200x1200dpi.
Capacity
The paper capacity generally refers to input trays. Usually, these printers come with a single input tray, and it does the work pretty well if used infrequently and not on a huge order. However, if you're planning to buy one for your office, a single input tray might not do it for you.
This is because the office work requires different sizes and shapes of paper. A single tray won't automatically do that and will cost you a significant amount of time. So if you need it for the office, then you should settle for a printer that has a double input tray.
Printing Speed
The sole reason why people might prefer LED to Laser or Inkjet printer is because of the blistering speed. Faster than all other types, LED boasts of high speed and can surprisingly provide you high-quality prints. However, there are a few things you need to keep in mind before getting amazed by the speed.
It's not always the speed. It's the amount of load it can take. You need to make sure that it can produce the same speed with 100 prints as with ten prints. But if you need it for home uses or simple personal uses- in that case, this won't be a problem.
Power Consumption
Another key reason for people to choose LED printers is its power efficiency. Unlike its relative Laser printers, they don't consume a lot of power, hence does the honest work of saving the environment within its limits. Nature-lover or not, to avert the power crisis looming towards us, we need to save up power.
LED printers can be the first step to that, and you should go for the one with a power-saving feature installed in them. However, the requirements of your work should also be kept in mind, and a balance should be initiated.
Automatic Document Feeding (ADF)
With the emergence of automated systems, this feature is key to your comfort and efficiency on any printers. The ADF system makes sure you don't have to put paper every time you need to print something, you can put some sheet there, and the printer will automatically take in a specific amount of sheets.
The capacity varies from printer to printer, so we suggest you pick one with more flexibility and more options. Apart from the ADF, if the printer also has automatic duplexing- the work gets even more straightforward. Try picking a printer that has both these features combined.
Durability
Knowing the duty cycle of your printer is very important. The prices vary according to the durability of a printer, so you first need to have a rough estimate of the number of prints you would require every month. For personal irregular use, any standard LED printer with the usual duty cycle would do.
But if you need the printer to, say, print 10,000 copies every week, in that case, you'll have to select a durable printer with a high duty cycle. Apart from that, your usual printer is more than enough for you.
Led Printer Vs. Laser Printer: Which One To Choose?

To be honest, there isn't much difference between Laser and LED printers. They share the same static electricity, the difference being the application of that static charge. But there are a few positives and negatives for both these printers, and it is time for us to find that out.
Laser printers are the most widely known printers spread all over the world. They're classic, and they're useful and exceptionally durable. However, with rapid use, the machine often gets slow and printing takes longer than usual. Apart from that, quality-wise laser printers are pretty much excellent.
LED printers provide similar service as the Laser ones, but they come with a catch- these new LED printers are lighter, smaller, and much faster. Efficiency is the middle name of these printers, and they will serve your purpose for a long, long time.
Verdict
As technology goes more and more mobile, we believe that LED printers are smarter options. Laser printers provide decent service, too, but why would you go for a less agile and slower version where you can just get the LED ones!
Frequently Asked Questions
1. How can I secure my data on a laser printer?
While using your office laser printer, you can easily avoid sending valuable data to unintended recipients. Most printers made for official or business use will come with some sort of security measure such as IP Filtering, SNMPv3, IPsec, PIN entry, Secure Print, and so on.
Xerox Phaser 6510 and HP LaserJet Pro M479FDW have these security features. But nothing topples the Brother Business HL-L8360CDW since it has an NFC reader for employee ID verification.
2. How often does an average laser printer require a toner refill?
Even an average laser printer will be compatible with both standard-yield and high-yield toner cartridges. Some printers come with a couple of year's supply of toner too.
But other than that, a standard-yield toner for a laser printer will last up to 3000 pages of black and white documents. Using a high-yield toner will easily cover 6,500 pages that will last a year or more.
3. Which is faster between a laser printer and an inkjet printer?
Between an inkjet printer and a laser printer, the latter is remarkably faster in terms of both black-and-white and color printing. Inkjet printers have printheads that travel across the paper, whereas a laser printer uses charged atoms and reflection processes for printing documents at a surprisingly high speed.
4. Why is my laser printer not printing?
First, make sure that the papers are placed well inside the paper tray, and the toner cartridge is not empty. Try plugging in the USB cord or refreshing the Wi-Fi.
If you're using Dash Replenishment, your toner volume will be checked automatically. You can try installing a fresh toner cartridge if you're experiencing toner smearing or uneven color placements.
5. Which laser printer is the best for high-volume printing?
While nearly all laser printers are produced keeping heavy-duty office use in mind, the Brother Monochrome HL-L2395 is a favorite with its 36 ppm speed.
Monochrome laser printers tend to be much faster than color laser printers, a common concept in their inkjet alternatives. For a color laser printer, Canon Color Image CLASS MF644CDW offers high speeds with auto duplex printing. 
Final Words
LED printers are all about efficiency. The sole reason for people to go for them is that they want to print documents as efficiently as possible.
So if you're someone who has a busy office job and needs as automatic assistance from the printers as possible, you need one of these.
Moreover, the printer you invest in must be a quality product. As I'm sure, you would not want to find yourself on the market again for a printer.
So, we hope your quest to find the best LED printer will result in success, fingers crossed!
Recommended Article To Read: